Monday, 29 June 2009
Golden Age Forests

Since finding the violet crystal I needed to upgrade my armor I have been able to head back into the tombs. Down in the depths among the tombs of the High Kings it is peaceful, quiet and the wretches there less disturbing then the horrors in the dead zone.

Back and forth amongst the quiet sepulcher a note from Azure reached me, there was a story telling evening in the Dundee Inn. I arrived late and only heard the end of collaboration. To finish the evening I spoke a few quick words about the history of the three great forests of Valorns Golden Age and the spirits that lived in them. Hopefully I can speak to Sorynn soon so she can help me finish the story.

Thursday, 11 June 2009
Shopping

Isn't it strange how things turn out. No more than a day or two since Azure gave me a doorway crystal for when that elusive violet was found what should turn up! This left the question of what to upgrade. Sorynn agreed to keep me company and what started as a simple shopping trip turned into and epic tour of Trinald.

Starting in Caernivale we visited nearly every merchant discussing the merits or lack off for each type of rogue armor that could be upgraded. Sorynn being Sorynn meant she couldn't resits buying me a set of dancing boots in Ryndall, although I'm certain I look quite ridiculous the change that has come over my walk now I can't stomp through everything is remarkable. I'm actually starting to feel like a rogue now.

The final choices came down to between Nightsky from Ryndall (despite the price) and the Woven Stealth Armor from Fartown. The Stealth armor won out in the end though, light, comfortable, easy movement and the final clincher something a bit different. After sorting out a unfortunate misunderstanding it was over to Ethucan and into the forge in Ben's great temple.

Wednesday, 10 June 2009
Old Friends

What a pleasant day yesterday was. It started off opening two treasure boxes for Azure, she is always good company and the pleasure of being able to open those fiddly locks is still fresh for me. The first item was a doorway crystal that she very generously gave me for when I can travel to Ethucan to upgrade my armour, all I need is that violet crystal I have been searching for months I joked!

From there I ran across my very old friend Judgee who has taken up his staff again and is progressing nicely. It is always nice when one from the 'old days' returns and even more when they are an old RoKer and the first to enchant me for the Dundee sewers.

After that I finally managed to meet up with Ayla in Ryndall, we haven't seen other for a log time and certainly not since the sad news about the Just. Despite this we managed to have a nice long talk together finishing the day off nicely.

Saturday, 06 June 2009
Devora Jane's Bee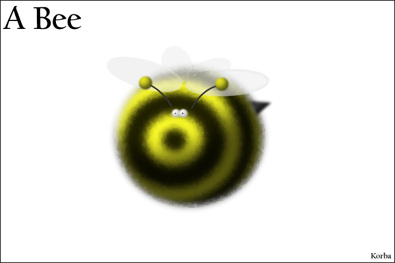 Thursday, 04 June 2009
A Riddle

It seems Devora Jane has decided to grace Valorn with her presence once again. A few days ago it seems, although probably longer, she asked for a limerick to describe your favorite place. She was gracious enough to like my entry and gifted me an orange crystal so at last a chance to gain one of my missing blessings. Perhaps now I am a rogue I should just take it to the machine, but that doesn't seem right somehow.

Last nights contest was to come up with a riddle where the answer was a Carnivorous Snow Hare. My entry was:

"Although I look very sweet, I have a taste for meat and roam among ice and snow – what am I".

Once again I was lucky enough to be chosen and she managed to find enough space in my pack amongst the buckets of water to slip a treasure box.

Azure met up with me in the Fartown Inn where I opened it myself, something that still takes me by surprise but alas it was a journal. Despite that the presence of Jane and her taking an interest in the affairs of us mortals was a real blessing.

035879 visitors