Deprecated: preg_replace(): The /e modifier is deprecated, use preg_replace_callback instead in /storage/content/10/1006410/dgplayers.net/public_html/mkportal/include/functions.php on line 1473 Deprecated: preg_replace(): The /e modifier is deprecated, use preg_replace_callback instead in /storage/content/10/1006410/dgplayers.net/public_html/mkportal/include/functions.php on line 1474 Deprecated: preg_replace(): The /e modifier is deprecated, use preg_replace_callback instead in /storage/content/10/1006410/dgplayers.net/public_html/mkportal/include/functions.php on line 1475 Deprecated: preg_replace(): The /e modifier is deprecated, use preg_replace_callback instead in /storage/content/10/1006410/dgplayers.net/public_html/mkportal/include/functions.php on line 1473 Deprecated: preg_replace(): The /e modifier is deprecated, use preg_replace_callback instead in /storage/content/10/1006410/dgplayers.net/public_html/mkportal/include/functions.php on line 1474 Deprecated: preg_replace(): The /e modifier is deprecated, use preg_replace_callback instead in /storage/content/10/1006410/dgplayers.net/public_html/mkportal/include/functions.php on line 1475 Deprecated: preg_replace(): The /e modifier is deprecated, use preg_replace_callback instead in /storage/content/10/1006410/dgplayers.net/public_html/mkportal/include/functions.php on line 1473 Deprecated: preg_replace(): The /e modifier is deprecated, use preg_replace_callback instead in /storage/content/10/1006410/dgplayers.net/public_html/mkportal/include/functions.php on line 1474 Deprecated: preg_replace(): The /e modifier is deprecated, use preg_replace_callback instead in /storage/content/10/1006410/dgplayers.net/public_html/mkportal/include/functions.php on line 1475 Deprecated: preg_replace(): The /e modifier is deprecated, use preg_replace_callback instead in /storage/content/10/1006410/dgplayers.net/public_html/mkportal/include/functions.php on line 1473 Deprecated: preg_replace(): The /e modifier is deprecated, use preg_replace_callback instead in /storage/content/10/1006410/dgplayers.net/public_html/mkportal/include/functions.php on line 1474 Deprecated: preg_replace(): The /e modifier is deprecated, use preg_replace_callback instead in /storage/content/10/1006410/dgplayers.net/public_html/mkportal/include/functions.php on line 1475 Deprecated: preg_replace(): The /e modifier is deprecated, use preg_replace_callback instead in /storage/content/10/1006410/dgplayers.net/public_html/mkportal/include/functions.php on line 1473 Deprecated: preg_replace(): The /e modifier is deprecated, use preg_replace_callback instead in /storage/content/10/1006410/dgplayers.net/public_html/mkportal/include/functions.php on line 1474 Deprecated: preg_replace(): The /e modifier is deprecated, use preg_replace_callback instead in /storage/content/10/1006410/dgplayers.net/public_html/mkportal/include/functions.php on line 1475 Deprecated: preg_replace(): The /e modifier is deprecated, use preg_replace_callback instead in /storage/content/10/1006410/dgplayers.net/public_html/mkportal/include/functions.php on line 1473 Deprecated: preg_replace(): The /e modifier is deprecated, use preg_replace_callback instead in /storage/content/10/1006410/dgplayers.net/public_html/mkportal/include/functions.php on line 1474 Deprecated: preg_replace(): The /e modifier is deprecated, use preg_replace_callback instead in /storage/content/10/1006410/dgplayers.net/public_html/mkportal/include/functions.php on line 1475 Deprecated: preg_replace(): The /e modifier is deprecated, use preg_replace_callback instead in /storage/content/10/1006410/dgplayers.net/public_html/mkportal/include/functions.php on line 1473 Deprecated: preg_replace(): The /e modifier is deprecated, use preg_replace_callback instead in /storage/content/10/1006410/dgplayers.net/public_html/mkportal/include/functions.php on line 1474 Deprecated: preg_replace(): The /e modifier is deprecated, use preg_replace_callback instead in /storage/content/10/1006410/dgplayers.net/public_html/mkportal/include/functions.php on line 1475 Deprecated: preg_replace(): The /e modifier is deprecated, use preg_replace_callback instead in /storage/content/10/1006410/dgplayers.net/public_html/mkportal/include/functions.php on line 1473 Deprecated: preg_replace(): The /e modifier is deprecated, use preg_replace_callback instead in /storage/content/10/1006410/dgplayers.net/public_html/mkportal/include/functions.php on line 1474 Deprecated: preg_replace(): The /e modifier is deprecated, use preg_replace_callback instead in /storage/content/10/1006410/dgplayers.net/public_html/mkportal/include/functions.php on line 1475 Deprecated: preg_replace(): The /e modifier is deprecated, use preg_replace_callback instead in /storage/content/10/1006410/dgplayers.net/public_html/mkportal/include/functions.php on line 1473 Deprecated: preg_replace(): The /e modifier is deprecated, use preg_replace_callback instead in /storage/content/10/1006410/dgplayers.net/public_html/mkportal/include/functions.php on line 1474 Deprecated: preg_replace(): The /e modifier is deprecated, use preg_replace_callback instead in /storage/content/10/1006410/dgplayers.net/public_html/mkportal/include/functions.php on line 1475 Deprecated: preg_replace(): The /e modifier is deprecated, use preg_replace_callback instead in /storage/content/10/1006410/dgplayers.net/public_html/mkportal/include/functions.php on line 1473 Deprecated: preg_replace(): The /e modifier is deprecated, use preg_replace_callback instead in /storage/content/10/1006410/dgplayers.net/public_html/mkportal/include/functions.php on line 1474 Deprecated: preg_replace(): The /e modifier is deprecated, use preg_replace_callback instead in /storage/content/10/1006410/dgplayers.net/public_html/mkportal/include/functions.php on line 1475 Deprecated: preg_replace(): The /e modifier is deprecated, use preg_replace_callback instead in /storage/content/10/1006410/dgplayers.net/public_html/mkportal/include/functions.php on line 1473 Deprecated: preg_replace(): The /e modifier is deprecated, use preg_replace_callback instead in /storage/content/10/1006410/dgplayers.net/public_html/mkportal/include/functions.php on line 1474 Deprecated: preg_replace(): The /e modifier is deprecated, use preg_replace_callback instead in /storage/content/10/1006410/dgplayers.net/public_html/mkportal/include/functions.php on line 1475 Deprecated: preg_replace(): The /e modifier is deprecated, use preg_replace_callback instead in /storage/content/10/1006410/dgplayers.net/public_html/mkportal/include/functions.php on line 1473 Deprecated: preg_replace(): The /e modifier is deprecated, use preg_replace_callback instead in /storage/content/10/1006410/dgplayers.net/public_html/mkportal/include/functions.php on line 1474 Deprecated: preg_replace(): The /e modifier is deprecated, use preg_replace_callback instead in /storage/content/10/1006410/dgplayers.net/public_html/mkportal/include/functions.php on line 1475 Deprecated: preg_replace(): The /e modifier is deprecated, use preg_replace_callback instead in /storage/content/10/1006410/dgplayers.net/public_html/mkportal/include/functions.php on line 1473 Deprecated: preg_replace(): The /e modifier is deprecated, use preg_replace_callback instead in /storage/content/10/1006410/dgplayers.net/public_html/mkportal/include/functions.php on line 1474 Deprecated: preg_replace(): The /e modifier is deprecated, use preg_replace_callback instead in /storage/content/10/1006410/dgplayers.net/public_html/mkportal/include/functions.php on line 1475 Deprecated: preg_replace(): The /e modifier is deprecated, use preg_replace_callback instead in /storage/content/10/1006410/dgplayers.net/public_html/mkportal/include/functions.php on line 1473 Deprecated: preg_replace(): The /e modifier is deprecated, use preg_replace_callback instead in /storage/content/10/1006410/dgplayers.net/public_html/mkportal/include/functions.php on line 1474 Deprecated: preg_replace(): The /e modifier is deprecated, use preg_replace_callback instead in /storage/content/10/1006410/dgplayers.net/public_html/mkportal/include/functions.php on line 1475 Deprecated: preg_replace(): The /e modifier is deprecated, use preg_replace_callback instead in /storage/content/10/1006410/dgplayers.net/public_html/mkportal/include/functions.php on line 1473 Deprecated: preg_replace(): The /e modifier is deprecated, use preg_replace_callback instead in /storage/content/10/1006410/dgplayers.net/public_html/mkportal/include/functions.php on line 1474 Deprecated: preg_replace(): The /e modifier is deprecated, use preg_replace_callback instead in /storage/content/10/1006410/dgplayers.net/public_html/mkportal/include/functions.php on line 1475 Deprecated: preg_replace(): The /e modifier is deprecated, use preg_replace_callback instead in /storage/content/10/1006410/dgplayers.net/public_html/mkportal/include/functions.php on line 1473 Deprecated: preg_replace(): The /e modifier is deprecated, use preg_replace_callback instead in /storage/content/10/1006410/dgplayers.net/public_html/mkportal/include/functions.php on line 1474 Deprecated: preg_replace(): The /e modifier is deprecated, use preg_replace_callback instead in /storage/content/10/1006410/dgplayers.net/public_html/mkportal/include/functions.php on line 1475 Deprecated: preg_replace(): The /e modifier is deprecated, use preg_replace_callback instead in /storage/content/10/1006410/dgplayers.net/public_html/mkportal/include/functions.php on line 1473 Deprecated: preg_replace(): The /e modifier is deprecated, use preg_replace_callback instead in /storage/content/10/1006410/dgplayers.net/public_html/mkportal/include/functions.php on line 1474 Deprecated: preg_replace(): The /e modifier is deprecated, use preg_replace_callback instead in /storage/content/10/1006410/dgplayers.net/public_html/mkportal/include/functions.php on line 1475 Deprecated: preg_replace(): The /e modifier is deprecated, use preg_replace_callback instead in /storage/content/10/1006410/dgplayers.net/public_html/mkportal/include/functions.php on line 1473 Deprecated: preg_replace(): The /e modifier is deprecated, use preg_replace_callback instead in /storage/content/10/1006410/dgplayers.net/public_html/mkportal/include/functions.php on line 1474 Deprecated: preg_replace(): The /e modifier is deprecated, use preg_replace_callback instead in /storage/content/10/1006410/dgplayers.net/public_html/mkportal/include/functions.php on line 1475 Deprecated: preg_replace(): The /e modifier is deprecated, use preg_replace_callback instead in /storage/content/10/1006410/dgplayers.net/public_html/mkportal/include/functions.php on line 1473 Deprecated: preg_replace(): The /e modifier is deprecated, use preg_replace_callback instead in /storage/content/10/1006410/dgplayers.net/public_html/mkportal/include/functions.php on line 1474 Deprecated: preg_replace(): The /e modifier is deprecated, use preg_replace_callback instead in /storage/content/10/1006410/dgplayers.net/public_html/mkportal/include/functions.php on line 1475 Deprecated: preg_replace(): The /e modifier is deprecated, use preg_replace_callback instead in /storage/content/10/1006410/dgplayers.net/public_html/mkportal/include/functions.php on line 1473 Deprecated: preg_replace(): The /e modifier is deprecated, use preg_replace_callback instead in /storage/content/10/1006410/dgplayers.net/public_html/mkportal/include/functions.php on line 1474 Deprecated: preg_replace(): The /e modifier is deprecated, use preg_replace_callback instead in /storage/content/10/1006410/dgplayers.net/public_html/mkportal/include/functions.php on line 1475 Deprecated: preg_replace(): The /e modifier is deprecated, use preg_replace_callback instead in /storage/content/10/1006410/dgplayers.net/public_html/mkportal/include/functions.php on line 1473 Deprecated: preg_replace(): The /e modifier is deprecated, use preg_replace_callback instead in /storage/content/10/1006410/dgplayers.net/public_html/mkportal/include/functions.php on line 1474 Deprecated: preg_replace(): The /e modifier is deprecated, use preg_replace_callback instead in /storage/content/10/1006410/dgplayers.net/public_html/mkportal/include/functions.php on line 1475 Deprecated: preg_replace(): The /e modifier is deprecated, use preg_replace_callback instead in /storage/content/10/1006410/dgplayers.net/public_html/mkportal/include/functions.php on line 1473 Deprecated: preg_replace(): The /e modifier is deprecated, use preg_replace_callback instead in /storage/content/10/1006410/dgplayers.net/public_html/mkportal/include/functions.php on line 1474 Deprecated: preg_replace(): The /e modifier is deprecated, use preg_replace_callback instead in /storage/content/10/1006410/dgplayers.net/public_html/mkportal/include/functions.php on line 1475 Deprecated: preg_replace(): The /e modifier is deprecated, use preg_replace_callback instead in /storage/content/10/1006410/dgplayers.net/public_html/mkportal/include/functions.php on line 1473 Deprecated: preg_replace(): The /e modifier is deprecated, use preg_replace_callback instead in /storage/content/10/1006410/dgplayers.net/public_html/mkportal/include/functions.php on line 1474 Deprecated: preg_replace(): The /e modifier is deprecated, use preg_replace_callback instead in /storage/content/10/1006410/dgplayers.net/public_html/mkportal/include/functions.php on line 1475 Deprecated: preg_replace(): The /e modifier is deprecated, use preg_replace_callback instead in /storage/content/10/1006410/dgplayers.net/public_html/mkportal/include/functions.php on line 1473 Deprecated: preg_replace(): The /e modifier is deprecated, use preg_replace_callback instead in /storage/content/10/1006410/dgplayers.net/public_html/mkportal/include/functions.php on line 1474 Deprecated: preg_replace(): The /e modifier is deprecated, use preg_replace_callback instead in /storage/content/10/1006410/dgplayers.net/public_html/mkportal/include/functions.php on line 1475 Deprecated: preg_replace(): The /e modifier is deprecated, use preg_replace_callback instead in /storage/content/10/1006410/dgplayers.net/public_html/mkportal/include/functions.php on line 1473 Deprecated: preg_replace(): The /e modifier is deprecated, use preg_replace_callback instead in /storage/content/10/1006410/dgplayers.net/public_html/mkportal/include/functions.php on line 1474 Deprecated: preg_replace(): The /e modifier is deprecated, use preg_replace_callback instead in /storage/content/10/1006410/dgplayers.net/public_html/mkportal/include/functions.php on line 1475 Deprecated: preg_replace(): The /e modifier is deprecated, use preg_replace_callback instead in /storage/content/10/1006410/dgplayers.net/public_html/mkportal/include/functions.php on line 1473 Deprecated: preg_replace(): The /e modifier is deprecated, use preg_replace_callback instead in /storage/content/10/1006410/dgplayers.net/public_html/mkportal/include/functions.php on line 1474 Deprecated: preg_replace(): The /e modifier is deprecated, use preg_replace_callback instead in /storage/content/10/1006410/dgplayers.net/public_html/mkportal/include/functions.php on line 1475 Deprecated: preg_replace(): The /e modifier is deprecated, use preg_replace_callback instead in /storage/content/10/1006410/dgplayers.net/public_html/mkportal/include/functions.php on line 1473 Deprecated: preg_replace(): The /e modifier is deprecated, use preg_replace_callback instead in /storage/content/10/1006410/dgplayers.net/public_html/mkportal/include/functions.php on line 1474 Deprecated: preg_replace(): The /e modifier is deprecated, use preg_replace_callback instead in /storage/content/10/1006410/dgplayers.net/public_html/mkportal/include/functions.php on line 1475 Deprecated: preg_replace(): The /e modifier is deprecated, use preg_replace_callback instead in /storage/content/10/1006410/dgplayers.net/public_html/mkportal/include/functions.php on line 1473 Deprecated: preg_replace(): The /e modifier is deprecated, use preg_replace_callback instead in /storage/content/10/1006410/dgplayers.net/public_html/mkportal/include/functions.php on line 1474 Deprecated: preg_replace(): The /e modifier is deprecated, use preg_replace_callback instead in /storage/content/10/1006410/dgplayers.net/public_html/mkportal/include/functions.php on line 1475 Deprecated: preg_replace(): The /e modifier is deprecated, use preg_replace_callback instead in /storage/content/10/1006410/dgplayers.net/public_html/mkportal/include/functions.php on line 1473 Deprecated: preg_replace(): The /e modifier is deprecated, use preg_replace_callback instead in /storage/content/10/1006410/dgplayers.net/public_html/mkportal/include/functions.php on line 1474 Deprecated: preg_replace(): The /e modifier is deprecated, use preg_replace_callback instead in /storage/content/10/1006410/dgplayers.net/public_html/mkportal/include/functions.php on line 1475 Deprecated: preg_replace(): The /e modifier is deprecated, use preg_replace_callback instead in /storage/content/10/1006410/dgplayers.net/public_html/mkportal/include/functions.php on line 1473 Deprecated: preg_replace(): The /e modifier is deprecated, use preg_replace_callback instead in /storage/content/10/1006410/dgplayers.net/public_html/mkportal/include/functions.php on line 1474 Deprecated: preg_replace(): The /e modifier is deprecated, use preg_replace_callback instead in /storage/content/10/1006410/dgplayers.net/public_html/mkportal/include/functions.php on line 1475 Deprecated: preg_replace(): The /e modifier is deprecated, use preg_replace_callback instead in /storage/content/10/1006410/dgplayers.net/public_html/mkportal/include/functions.php on line 1473 Deprecated: preg_replace(): The /e modifier is deprecated, use preg_replace_callback instead in /storage/content/10/1006410/dgplayers.net/public_html/mkportal/include/functions.php on line 1474 Deprecated: preg_replace(): The /e modifier is deprecated, use preg_replace_callback instead in /storage/content/10/1006410/dgplayers.net/public_html/mkportal/include/functions.php on line 1475 Deprecated: preg_replace(): The /e modifier is deprecated, use preg_replace_callback instead in /storage/content/10/1006410/dgplayers.net/public_html/mkportal/include/functions.php on line 1473 Deprecated: preg_replace(): The /e modifier is deprecated, use preg_replace_callback instead in /storage/content/10/1006410/dgplayers.net/public_html/mkportal/include/functions.php on line 1474 Deprecated: preg_replace(): The /e modifier is deprecated, use preg_replace_callback instead in /storage/content/10/1006410/dgplayers.net/public_html/mkportal/include/functions.php on line 1475 Deprecated: preg_replace(): The /e modifier is deprecated, use preg_replace_callback instead in /storage/content/10/1006410/dgplayers.net/public_html/mkportal/include/functions.php on line 1473 Deprecated: preg_replace(): The /e modifier is deprecated, use preg_replace_callback instead in /storage/content/10/1006410/dgplayers.net/public_html/mkportal/include/functions.php on line 1474 Deprecated: preg_replace(): The /e modifier is deprecated, use preg_replace_callback instead in /storage/content/10/1006410/dgplayers.net/public_html/mkportal/include/functions.php on line 1475 Deprecated: preg_replace(): The /e modifier is deprecated, use preg_replace_callback instead in /storage/content/10/1006410/dgplayers.net/public_html/mkportal/include/functions.php on line 1473 Deprecated: preg_replace(): The /e modifier is deprecated, use preg_replace_callback instead in /storage/content/10/1006410/dgplayers.net/public_html/mkportal/include/functions.php on line 1474 Deprecated: preg_replace(): The /e modifier is deprecated, use preg_replace_callback instead in /storage/content/10/1006410/dgplayers.net/public_html/mkportal/include/functions.php on line 1475 Deprecated: preg_replace(): The /e modifier is deprecated, use preg_replace_callback instead in /storage/content/10/1006410/dgplayers.net/public_html/mkportal/include/functions.php on line 1473 Deprecated: preg_replace(): The /e modifier is deprecated, use preg_replace_callback instead in /storage/content/10/1006410/dgplayers.net/public_html/mkportal/include/functions.php on line 1474 Deprecated: preg_replace(): The /e modifier is deprecated, use preg_replace_callback instead in /storage/content/10/1006410/dgplayers.net/public_html/mkportal/include/functions.php on line 1475 Deprecated: preg_replace(): The /e modifier is deprecated, use preg_replace_callback instead in /storage/content/10/1006410/dgplayers.net/public_html/mkportal/include/functions.php on line 1473 Deprecated: preg_replace(): The /e modifier is deprecated, use preg_replace_callback instead in /storage/content/10/1006410/dgplayers.net/public_html/mkportal/include/functions.php on line 1474 Deprecated: preg_replace(): The /e modifier is deprecated, use preg_replace_callback instead in /storage/content/10/1006410/dgplayers.net/public_html/mkportal/include/functions.php on line 1475 Deprecated: preg_replace(): The /e modifier is deprecated, use preg_replace_callback instead in /storage/content/10/1006410/dgplayers.net/public_html/mkportal/include/functions.php on line 1462 Deprecated: preg_replace(): The /e modifier is deprecated, use preg_replace_callback instead in /storage/content/10/1006410/dgplayers.net/public_html/mkportal/include/functions.php on line 1473 Deprecated: preg_replace(): The /e modifier is deprecated, use preg_replace_callback instead in /storage/content/10/1006410/dgplayers.net/public_html/mkportal/include/functions.php on line 1474 Deprecated: preg_replace(): The /e modifier is deprecated, use preg_replace_callback instead in /storage/content/10/1006410/dgplayers.net/public_html/mkportal/include/functions.php on line 1475 Deprecated: preg_replace(): The /e modifier is deprecated, use preg_replace_callback instead in /storage/content/10/1006410/dgplayers.net/public_html/mkportal/include/functions.php on line 1473 Deprecated: preg_replace(): The /e modifier is deprecated, use preg_replace_callback instead in /storage/content/10/1006410/dgplayers.net/public_html/mkportal/include/functions.php on line 1474 Deprecated: preg_replace(): The /e modifier is deprecated, use preg_replace_callback instead in /storage/content/10/1006410/dgplayers.net/public_html/mkportal/include/functions.php on line 1475 Deprecated: preg_replace(): The /e modifier is deprecated, use preg_replace_callback instead in /storage/content/10/1006410/dgplayers.net/public_html/mkportal/include/functions.php on line 1473 Deprecated: preg_replace(): The /e modifier is deprecated, use preg_replace_callback instead in /storage/content/10/1006410/dgplayers.net/public_html/mkportal/include/functions.php on line 1474 Deprecated: preg_replace(): The /e modifier is deprecated, use preg_replace_callback instead in /storage/content/10/1006410/dgplayers.net/public_html/mkportal/include/functions.php on line 1475 Deprecated: preg_replace(): The /e modifier is deprecated, use preg_replace_callback instead in /storage/content/10/1006410/dgplayers.net/public_html/mkportal/include/functions.php on line 1473 Deprecated: preg_replace(): The /e modifier is deprecated, use preg_replace_callback instead in /storage/content/10/1006410/dgplayers.net/public_html/mkportal/include/functions.php on line 1474 Deprecated: preg_replace(): The /e modifier is deprecated, use preg_replace_callback instead in /storage/content/10/1006410/dgplayers.net/public_html/mkportal/include/functions.php on line 1475 Deprecated: preg_replace(): The /e modifier is deprecated, use preg_replace_callback instead in /storage/content/10/1006410/dgplayers.net/public_html/mkportal/include/functions.php on line 1473 Deprecated: preg_replace(): The /e modifier is deprecated, use preg_replace_callback instead in /storage/content/10/1006410/dgplayers.net/public_html/mkportal/include/functions.php on line 1474 Deprecated: preg_replace(): The /e modifier is deprecated, use preg_replace_callback instead in /storage/content/10/1006410/dgplayers.net/public_html/mkportal/include/functions.php on line 1475 Deprecated: preg_replace(): The /e modifier is deprecated, use preg_replace_callback instead in /storage/content/10/1006410/dgplayers.net/public_html/mkportal/include/functions.php on line 1473 Deprecated: preg_replace(): The /e modifier is deprecated, use preg_replace_callback instead in /storage/content/10/1006410/dgplayers.net/public_html/mkportal/include/functions.php on line 1474 Deprecated: preg_replace(): The /e modifier is deprecated, use preg_replace_callback instead in /storage/content/10/1006410/dgplayers.net/public_html/mkportal/include/functions.php on line 1475 Deprecated: preg_replace(): The /e modifier is deprecated, use preg_replace_callback instead in /storage/content/10/1006410/dgplayers.net/public_html/mkportal/include/functions.php on line 1473 Deprecated: preg_replace(): The /e modifier is deprecated, use preg_replace_callback instead in /storage/content/10/1006410/dgplayers.net/public_html/mkportal/include/functions.php on line 1474 Deprecated: preg_replace(): The /e modifier is deprecated, use preg_replace_callback instead in /storage/content/10/1006410/dgplayers.net/public_html/mkportal/include/functions.php on line 1475 Deprecated: preg_replace(): The /e modifier is deprecated, use preg_replace_callback instead in /storage/content/10/1006410/dgplayers.net/public_html/mkportal/include/functions.php on line 1473 Deprecated: preg_replace(): The /e modifier is deprecated, use preg_replace_callback instead in /storage/content/10/1006410/dgplayers.net/public_html/mkportal/include/functions.php on line 1474 Deprecated: preg_replace(): The /e modifier is deprecated, use preg_replace_callback instead in /storage/content/10/1006410/dgplayers.net/public_html/mkportal/include/functions.php on line 1475 Deprecated: preg_replace(): The /e modifier is deprecated, use preg_replace_callback instead in /storage/content/10/1006410/dgplayers.net/public_html/mkportal/include/functions.php on line 1473 Deprecated: preg_replace(): The /e modifier is deprecated, use preg_replace_callback instead in /storage/content/10/1006410/dgplayers.net/public_html/mkportal/include/functions.php on line 1474 Deprecated: preg_replace(): The /e modifier is deprecated, use preg_replace_callback instead in /storage/content/10/1006410/dgplayers.net/public_html/mkportal/include/functions.php on line 1475 Deprecated: preg_replace(): The /e modifier is deprecated, use preg_replace_callback instead in /storage/content/10/1006410/dgplayers.net/public_html/mkportal/include/functions.php on line 1473 Deprecated: preg_replace(): The /e modifier is deprecated, use preg_replace_callback instead in /storage/content/10/1006410/dgplayers.net/public_html/mkportal/include/functions.php on line 1474 Deprecated: preg_replace(): The /e modifier is deprecated, use preg_replace_callback instead in /storage/content/10/1006410/dgplayers.net/public_html/mkportal/include/functions.php on line 1475 Deprecated: preg_replace(): The /e modifier is deprecated, use preg_replace_callback instead in /storage/content/10/1006410/dgplayers.net/public_html/mkportal/include/functions.php on line 1473 Deprecated: preg_replace(): The /e modifier is deprecated, use preg_replace_callback instead in /storage/content/10/1006410/dgplayers.net/public_html/mkportal/include/functions.php on line 1474 Deprecated: preg_replace(): The /e modifier is deprecated, use preg_replace_callback instead in /storage/content/10/1006410/dgplayers.net/public_html/mkportal/include/functions.php on line 1475 Deprecated: preg_replace(): The /e modifier is deprecated, use preg_replace_callback instead in /storage/content/10/1006410/dgplayers.net/public_html/mkportal/include/functions.php on line 1473 Deprecated: preg_replace(): The /e modifier is deprecated, use preg_replace_callback instead in /storage/content/10/1006410/dgplayers.net/public_html/mkportal/include/functions.php on line 1474 Deprecated: preg_replace(): The /e modifier is deprecated, use preg_replace_callback instead in /storage/content/10/1006410/dgplayers.net/public_html/mkportal/include/functions.php on line 1475 Deprecated: preg_replace(): The /e modifier is deprecated, use preg_replace_callback instead in /storage/content/10/1006410/dgplayers.net/public_html/mkportal/include/functions.php on line 1473 Deprecated: preg_replace(): The /e modifier is deprecated, use preg_replace_callback instead in /storage/content/10/1006410/dgplayers.net/public_html/mkportal/include/functions.php on line 1474 Deprecated: preg_replace(): The /e modifier is deprecated, use preg_replace_callback instead in /storage/content/10/1006410/dgplayers.net/public_html/mkportal/include/functions.php on line 1475 Deprecated: preg_replace(): The /e modifier is deprecated, use preg_replace_callback instead in /storage/content/10/1006410/dgplayers.net/public_html/mkportal/include/functions.php on line 1473 Deprecated: preg_replace(): The /e modifier is deprecated, use preg_replace_callback instead in /storage/content/10/1006410/dgplayers.net/public_html/mkportal/include/functions.php on line 1474 Deprecated: preg_replace(): The /e modifier is deprecated, use preg_replace_callback instead in /storage/content/10/1006410/dgplayers.net/public_html/mkportal/include/functions.php on line 1475 Deprecated: preg_replace(): The /e modifier is deprecated, use preg_replace_callback instead in /storage/content/10/1006410/dgplayers.net/public_html/mkportal/include/functions.php on line 1473 Deprecated: preg_replace(): The /e modifier is deprecated, use preg_replace_callback instead in /storage/content/10/1006410/dgplayers.net/public_html/mkportal/include/functions.php on line 1474 Deprecated: preg_replace(): The /e modifier is deprecated, use preg_replace_callback instead in /storage/content/10/1006410/dgplayers.net/public_html/mkportal/include/functions.php on line 1475 Deprecated: preg_replace(): The /e modifier is deprecated, use preg_replace_callback instead in /storage/content/10/1006410/dgplayers.net/public_html/mkportal/include/functions.php on line 1473 Deprecated: preg_replace(): The /e modifier is deprecated, use preg_replace_callback instead in /storage/content/10/1006410/dgplayers.net/public_html/mkportal/include/functions.php on line 1474 Deprecated: preg_replace(): The /e modifier is deprecated, use preg_replace_callback instead in /storage/content/10/1006410/dgplayers.net/public_html/mkportal/include/functions.php on line 1475 Deprecated: preg_replace(): The /e modifier is deprecated, use preg_replace_callback instead in /storage/content/10/1006410/dgplayers.net/public_html/mkportal/include/functions.php on line 1473 Deprecated: preg_replace(): The /e modifier is deprecated, use preg_replace_callback instead in /storage/content/10/1006410/dgplayers.net/public_html/mkportal/include/functions.php on line 1474 Deprecated: preg_replace(): The /e modifier is deprecated, use preg_replace_callback instead in /storage/content/10/1006410/dgplayers.net/public_html/mkportal/include/functions.php on line 1475 Deprecated: preg_replace(): The /e modifier is deprecated, use preg_replace_callback instead in /storage/content/10/1006410/dgplayers.net/public_html/mkportal/include/functions.php on line 1473 Deprecated: preg_replace(): The /e modifier is deprecated, use preg_replace_callback instead in /storage/content/10/1006410/dgplayers.net/public_html/mkportal/include/functions.php on line 1474 Deprecated: preg_replace(): The /e modifier is deprecated, use preg_replace_callback instead in /storage/content/10/1006410/dgplayers.net/public_html/mkportal/include/functions.php on line 1475 Deprecated: preg_replace(): The /e modifier is deprecated, use preg_replace_callback instead in /storage/content/10/1006410/dgplayers.net/public_html/mkportal/include/functions.php on line 1473 Deprecated: preg_replace(): The /e modifier is deprecated, use preg_replace_callback instead in /storage/content/10/1006410/dgplayers.net/public_html/mkportal/include/functions.php on line 1474 Deprecated: preg_replace(): The /e modifier is deprecated, use preg_replace_callback instead in /storage/content/10/1006410/dgplayers.net/public_html/mkportal/include/functions.php on line 1475 Deprecated: preg_replace(): The /e modifier is deprecated, use preg_replace_callback instead in /storage/content/10/1006410/dgplayers.net/public_html/mkportal/include/functions.php on line 1473 Deprecated: preg_replace(): The /e modifier is deprecated, use preg_replace_callback instead in /storage/content/10/1006410/dgplayers.net/public_html/mkportal/include/functions.php on line 1474 Deprecated: preg_replace(): The /e modifier is deprecated, use preg_replace_callback instead in /storage/content/10/1006410/dgplayers.net/public_html/mkportal/include/functions.php on line 1475 Deprecated: preg_replace(): The /e modifier is deprecated, use preg_replace_callback instead in /storage/content/10/1006410/dgplayers.net/public_html/mkportal/include/functions.php on line 1473 Deprecated: preg_replace(): The /e modifier is deprecated, use preg_replace_callback instead in /storage/content/10/1006410/dgplayers.net/public_html/mkportal/include/functions.php on line 1474 Deprecated: preg_replace(): The /e modifier is deprecated, use preg_replace_callback instead in /storage/content/10/1006410/dgplayers.net/public_html/mkportal/include/functions.php on line 1475 Deprecated: preg_replace(): The /e modifier is deprecated, use preg_replace_callback instead in /storage/content/10/1006410/dgplayers.net/public_html/mkportal/include/functions.php on line 1473 Deprecated: preg_replace(): The /e modifier is deprecated, use preg_replace_callback instead in /storage/content/10/1006410/dgplayers.net/public_html/mkportal/include/functions.php on line 1474 Deprecated: preg_replace(): The /e modifier is deprecated, use preg_replace_callback instead in /storage/content/10/1006410/dgplayers.net/public_html/mkportal/include/functions.php on line 1475 Deprecated: preg_replace(): The /e modifier is deprecated, use preg_replace_callback instead in /storage/content/10/1006410/dgplayers.net/public_html/mkportal/include/functions.php on line 1473 Deprecated: preg_replace(): The /e modifier is deprecated, use preg_replace_callback instead in /storage/content/10/1006410/dgplayers.net/public_html/mkportal/include/functions.php on line 1474 Deprecated: preg_replace(): The /e modifier is deprecated, use preg_replace_callback instead in /storage/content/10/1006410/dgplayers.net/public_html/mkportal/include/functions.php on line 1475 Deprecated: preg_replace(): The /e modifier is deprecated, use preg_replace_callback instead in /storage/content/10/1006410/dgplayers.net/public_html/mkportal/include/functions.php on line 1462 Deprecated: preg_replace(): The /e modifier is deprecated, use preg_replace_callback instead in /storage/content/10/1006410/dgplayers.net/public_html/mkportal/include/functions.php on line 1473 Deprecated: preg_replace(): The /e modifier is deprecated, use preg_replace_callback instead in /storage/content/10/1006410/dgplayers.net/public_html/mkportal/include/functions.php on line 1474 Deprecated: preg_replace(): The /e modifier is deprecated, use preg_replace_callback instead in /storage/content/10/1006410/dgplayers.net/public_html/mkportal/include/functions.php on line 1475 Deprecated: preg_replace(): The /e modifier is deprecated, use preg_replace_callback instead in /storage/content/10/1006410/dgplayers.net/public_html/mkportal/include/functions.php on line 1473 Deprecated: preg_replace(): The /e modifier is deprecated, use preg_replace_callback instead in /storage/content/10/1006410/dgplayers.net/public_html/mkportal/include/functions.php on line 1474 Deprecated: preg_replace(): The /e modifier is deprecated, use preg_replace_callback instead in /storage/content/10/1006410/dgplayers.net/public_html/mkportal/include/functions.php on line 1475 Deprecated: preg_replace(): The /e modifier is deprecated, use preg_replace_callback instead in /storage/content/10/1006410/dgplayers.net/public_html/mkportal/include/functions.php on line 1473 Deprecated: preg_replace(): The /e modifier is deprecated, use preg_replace_callback instead in /storage/content/10/1006410/dgplayers.net/public_html/mkportal/include/functions.php on line 1474 Deprecated: preg_replace(): The /e modifier is deprecated, use preg_replace_callback instead in /storage/content/10/1006410/dgplayers.net/public_html/mkportal/include/functions.php on line 1475 Deprecated: preg_replace(): The /e modifier is deprecated, use preg_replace_callback instead in /storage/content/10/1006410/dgplayers.net/public_html/mkportal/include/functions.php on line 1473 Deprecated: preg_replace(): The /e modifier is deprecated, use preg_replace_callback instead in /storage/content/10/1006410/dgplayers.net/public_html/mkportal/include/functions.php on line 1474 Deprecated: preg_replace(): The /e modifier is deprecated, use preg_replace_callback instead in /storage/content/10/1006410/dgplayers.net/public_html/mkportal/include/functions.php on line 1475 Deprecated: preg_replace(): The /e modifier is deprecated, use preg_replace_callback instead in /storage/content/10/1006410/dgplayers.net/public_html/mkportal/include/functions.php on line 1473 Deprecated: preg_replace(): The /e modifier is deprecated, use preg_replace_callback instead in /storage/content/10/1006410/dgplayers.net/public_html/mkportal/include/functions.php on line 1474 Deprecated: preg_replace(): The /e modifier is deprecated, use preg_replace_callback instead in /storage/content/10/1006410/dgplayers.net/public_html/mkportal/include/functions.php on line 1475 Deprecated: preg_replace(): The /e modifier is deprecated, use preg_replace_callback instead in /storage/content/10/1006410/dgplayers.net/public_html/mkportal/include/functions.php on line 1473 Deprecated: preg_replace(): The /e modifier is deprecated, use preg_replace_callback instead in /storage/content/10/1006410/dgplayers.net/public_html/mkportal/include/functions.php on line 1474 Deprecated: preg_replace(): The /e modifier is deprecated, use preg_replace_callback instead in /storage/content/10/1006410/dgplayers.net/public_html/mkportal/include/functions.php on line 1475 Deprecated: preg_replace(): The /e modifier is deprecated, use preg_replace_callback instead in /storage/content/10/1006410/dgplayers.net/public_html/mkportal/include/functions.php on line 1473 Deprecated: preg_replace(): The /e modifier is deprecated, use preg_replace_callback instead in /storage/content/10/1006410/dgplayers.net/public_html/mkportal/include/functions.php on line 1474 Deprecated: preg_replace(): The /e modifier is deprecated, use preg_replace_callback instead in /storage/content/10/1006410/dgplayers.net/public_html/mkportal/include/functions.php on line 1475 Deprecated: preg_replace(): The /e modifier is deprecated, use preg_replace_callback instead in /storage/content/10/1006410/dgplayers.net/public_html/mkportal/include/functions.php on line 1473 Deprecated: preg_replace(): The /e modifier is deprecated, use preg_replace_callback instead in /storage/content/10/1006410/dgplayers.net/public_html/mkportal/include/functions.php on line 1474 Deprecated: preg_replace(): The /e modifier is deprecated, use preg_replace_callback instead in /storage/content/10/1006410/dgplayers.net/public_html/mkportal/include/functions.php on line 1475 Deprecated: preg_replace(): The /e modifier is deprecated, use preg_replace_callback instead in /storage/content/10/1006410/dgplayers.net/public_html/mkportal/include/functions.php on line 1473 Deprecated: preg_replace(): The /e modifier is deprecated, use preg_replace_callback instead in /storage/content/10/1006410/dgplayers.net/public_html/mkportal/include/functions.php on line 1474 Deprecated: preg_replace(): The /e modifier is deprecated, use preg_replace_callback instead in /storage/content/10/1006410/dgplayers.net/public_html/mkportal/include/functions.php on line 1475 Deprecated: preg_replace(): The /e modifier is deprecated, use preg_replace_callback instead in /storage/content/10/1006410/dgplayers.net/public_html/mkportal/include/functions.php on line 1473 Deprecated: preg_replace(): The /e modifier is deprecated, use preg_replace_callback instead in /storage/content/10/1006410/dgplayers.net/public_html/mkportal/include/functions.php on line 1474 Deprecated: preg_replace(): The /e modifier is deprecated, use preg_replace_callback instead in /storage/content/10/1006410/dgplayers.net/public_html/mkportal/include/functions.php on line 1475 Deprecated: preg_replace(): The /e modifier is deprecated, use preg_replace_callback instead in /storage/content/10/1006410/dgplayers.net/public_html/mkportal/include/functions.php on line 1473 Deprecated: preg_replace(): The /e modifier is deprecated, use preg_replace_callback instead in /storage/content/10/1006410/dgplayers.net/public_html/mkportal/include/functions.php on line 1474 Deprecated: preg_replace(): The /e modifier is deprecated, use preg_replace_callback instead in /storage/content/10/1006410/dgplayers.net/public_html/mkportal/include/functions.php on line 1475 Deprecated: preg_replace(): The /e modifier is deprecated, use preg_replace_callback instead in /storage/content/10/1006410/dgplayers.net/public_html/mkportal/include/functions.php on line 1473 Deprecated: preg_replace(): The /e modifier is deprecated, use preg_replace_callback instead in /storage/content/10/1006410/dgplayers.net/public_html/mkportal/include/functions.php on line 1474 Deprecated: preg_replace(): The /e modifier is deprecated, use preg_replace_callback instead in /storage/content/10/1006410/dgplayers.net/public_html/mkportal/include/functions.php on line 1475 Deprecated: preg_replace(): The /e modifier is deprecated, use preg_replace_callback instead in /storage/content/10/1006410/dgplayers.net/public_html/mkportal/include/functions.php on line 1473 Deprecated: preg_replace(): The /e modifier is deprecated, use preg_replace_callback instead in /storage/content/10/1006410/dgplayers.net/public_html/mkportal/include/functions.php on line 1474 Deprecated: preg_replace(): The /e modifier is deprecated, use preg_replace_callback instead in /storage/content/10/1006410/dgplayers.net/public_html/mkportal/include/functions.php on line 1475 Deprecated: preg_replace(): The /e modifier is deprecated, use preg_replace_callback instead in /storage/content/10/1006410/dgplayers.net/public_html/mkportal/include/functions.php on line 1473 Deprecated: preg_replace(): The /e modifier is deprecated, use preg_replace_callback instead in /storage/content/10/1006410/dgplayers.net/public_html/mkportal/include/functions.php on line 1474 Deprecated: preg_replace(): The /e modifier is deprecated, use preg_replace_callback instead in /storage/content/10/1006410/dgplayers.net/public_html/mkportal/include/functions.php on line 1475 Deprecated: preg_replace(): The /e modifier is deprecated, use preg_replace_callback instead in /storage/content/10/1006410/dgplayers.net/public_html/mkportal/include/functions.php on line 1473 Deprecated: preg_replace(): The /e modifier is deprecated, use preg_replace_callback instead in /storage/content/10/1006410/dgplayers.net/public_html/mkportal/include/functions.php on line 1474 Deprecated: preg_replace(): The /e modifier is deprecated, use preg_replace_callback instead in /storage/content/10/1006410/dgplayers.net/public_html/mkportal/include/functions.php on line 1475 Deprecated: preg_replace(): The /e modifier is deprecated, use preg_replace_callback instead in /storage/content/10/1006410/dgplayers.net/public_html/mkportal/include/functions.php on line 1473 Deprecated: preg_replace(): The /e modifier is deprecated, use preg_replace_callback instead in /storage/content/10/1006410/dgplayers.net/public_html/mkportal/include/functions.php on line 1474 Deprecated: preg_replace(): The /e modifier is deprecated, use preg_replace_callback instead in /storage/content/10/1006410/dgplayers.net/public_html/mkportal/include/functions.php on line 1475 Deprecated: preg_replace(): The /e modifier is deprecated, use preg_replace_callback instead in /storage/content/10/1006410/dgplayers.net/public_html/mkportal/include/functions.php on line 1473 Deprecated: preg_replace(): The /e modifier is deprecated, use preg_replace_callback instead in /storage/content/10/1006410/dgplayers.net/public_html/mkportal/include/functions.php on line 1474 Deprecated: preg_replace(): The /e modifier is deprecated, use preg_replace_callback instead in /storage/content/10/1006410/dgplayers.net/public_html/mkportal/include/functions.php on line 1475 Deprecated: preg_replace(): The /e modifier is deprecated, use preg_replace_callback instead in /storage/content/10/1006410/dgplayers.net/public_html/mkportal/include/functions.php on line 1473 Deprecated: preg_replace(): The /e modifier is deprecated, use preg_replace_callback instead in /storage/content/10/1006410/dgplayers.net/public_html/mkportal/include/functions.php on line 1474 Deprecated: preg_replace(): The /e modifier is deprecated, use preg_replace_callback instead in /storage/content/10/1006410/dgplayers.net/public_html/mkportal/include/functions.php on line 1475 Deprecated: preg_replace(): The /e modifier is deprecated, use preg_replace_callback instead in /storage/content/10/1006410/dgplayers.net/public_html/mkportal/include/functions.php on line 1473 Deprecated: preg_replace(): The /e modifier is deprecated, use preg_replace_callback instead in /storage/content/10/1006410/dgplayers.net/public_html/mkportal/include/functions.php on line 1474 Deprecated: preg_replace(): The /e modifier is deprecated, use preg_replace_callback instead in /storage/content/10/1006410/dgplayers.net/public_html/mkportal/include/functions.php on line 1475 Deprecated: preg_replace(): The /e modifier is deprecated, use preg_replace_callback instead in /storage/content/10/1006410/dgplayers.net/public_html/mkportal/include/functions.php on line 1473 Deprecated: preg_replace(): The /e modifier is deprecated, use preg_replace_callback instead in /storage/content/10/1006410/dgplayers.net/public_html/mkportal/include/functions.php on line 1474 Deprecated: preg_replace(): The /e modifier is deprecated, use preg_replace_callback instead in /storage/content/10/1006410/dgplayers.net/public_html/mkportal/include/functions.php on line 1475 Deprecated: preg_replace(): The /e modifier is deprecated, use preg_replace_callback instead in /storage/content/10/1006410/dgplayers.net/public_html/mkportal/include/functions.php on line 1473 Deprecated: preg_replace(): The /e modifier is deprecated, use preg_replace_callback instead in /storage/content/10/1006410/dgplayers.net/public_html/mkportal/include/functions.php on line 1474 Deprecated: preg_replace(): The /e modifier is deprecated, use preg_replace_callback instead in /storage/content/10/1006410/dgplayers.net/public_html/mkportal/include/functions.php on line 1475 Deprecated: preg_replace(): The /e modifier is deprecated, use preg_replace_callback instead in /storage/content/10/1006410/dgplayers.net/public_html/mkportal/include/functions.php on line 1473 Deprecated: preg_replace(): The /e modifier is deprecated, use preg_replace_callback instead in /storage/content/10/1006410/dgplayers.net/public_html/mkportal/include/functions.php on line 1474 Deprecated: preg_replace(): The /e modifier is deprecated, use preg_replace_callback instead in /storage/content/10/1006410/dgplayers.net/public_html/mkportal/include/functions.php on line 1475 Deprecated: preg_replace(): The /e modifier is deprecated, use preg_replace_callback instead in /storage/content/10/1006410/dgplayers.net/public_html/mkportal/include/functions.php on line 1473 Deprecated: preg_replace(): The /e modifier is deprecated, use preg_replace_callback instead in /storage/content/10/1006410/dgplayers.net/public_html/mkportal/include/functions.php on line 1474 Deprecated: preg_replace(): The /e modifier is deprecated, use preg_replace_callback instead in /storage/content/10/1006410/dgplayers.net/public_html/mkportal/include/functions.php on line 1475 Deprecated: preg_replace(): The /e modifier is deprecated, use preg_replace_callback instead in /storage/content/10/1006410/dgplayers.net/public_html/mkportal/include/functions.php on line 1473 Deprecated: preg_replace(): The /e modifier is deprecated, use preg_replace_callback instead in /storage/content/10/1006410/dgplayers.net/public_html/mkportal/include/functions.php on line 1474 Deprecated: preg_replace(): The /e modifier is deprecated, use preg_replace_callback instead in /storage/content/10/1006410/dgplayers.net/public_html/mkportal/include/functions.php on line 1475 Deprecated: preg_replace(): The /e modifier is deprecated, use preg_replace_callback instead in /storage/content/10/1006410/dgplayers.net/public_html/mkportal/include/functions.php on line 1473 Deprecated: preg_replace(): The /e modifier is deprecated, use preg_replace_callback instead in /storage/content/10/1006410/dgplayers.net/public_html/mkportal/include/functions.php on line 1474 Deprecated: preg_replace(): The /e modifier is deprecated, use preg_replace_callback instead in /storage/content/10/1006410/dgplayers.net/public_html/mkportal/include/functions.php on line 1475 Deprecated: preg_replace(): The /e modifier is deprecated, use preg_replace_callback instead in /storage/content/10/1006410/dgplayers.net/public_html/mkportal/include/functions.php on line 1473 Deprecated: preg_replace(): The /e modifier is deprecated, use preg_replace_callback instead in /storage/content/10/1006410/dgplayers.net/public_html/mkportal/include/functions.php on line 1474 Deprecated: preg_replace(): The /e modifier is deprecated, use preg_replace_callback instead in /storage/content/10/1006410/dgplayers.net/public_html/mkportal/include/functions.php on line 1475 Deprecated: preg_replace(): The /e modifier is deprecated, use preg_replace_callback instead in /storage/content/10/1006410/dgplayers.net/public_html/mkportal/include/functions.php on line 1473 Deprecated: preg_replace(): The /e modifier is deprecated, use preg_replace_callback instead in /storage/content/10/1006410/dgplayers.net/public_html/mkportal/include/functions.php on line 1474 Deprecated: preg_replace(): The /e modifier is deprecated, use preg_replace_callback instead in /storage/content/10/1006410/dgplayers.net/public_html/mkportal/include/functions.php on line 1475 Deprecated: preg_replace(): The /e modifier is deprecated, use preg_replace_callback instead in /storage/content/10/1006410/dgplayers.net/public_html/mkportal/include/functions.php on line 1473 Deprecated: preg_replace(): The /e modifier is deprecated, use preg_replace_callback instead in /storage/content/10/1006410/dgplayers.net/public_html/mkportal/include/functions.php on line 1474 Deprecated: preg_replace(): The /e modifier is deprecated, use preg_replace_callback instead in /storage/content/10/1006410/dgplayers.net/public_html/mkportal/include/functions.php on line 1475 Deprecated: preg_replace(): The /e modifier is deprecated, use preg_replace_callback instead in /storage/content/10/1006410/dgplayers.net/public_html/mkportal/include/functions.php on line 1473 Deprecated: preg_replace(): The /e modifier is deprecated, use preg_replace_callback instead in /storage/content/10/1006410/dgplayers.net/public_html/mkportal/include/functions.php on line 1474 Deprecated: preg_replace(): The /e modifier is deprecated, use preg_replace_callback instead in /storage/content/10/1006410/dgplayers.net/public_html/mkportal/include/functions.php on line 1475 Deprecated: preg_replace(): The /e modifier is deprecated, use preg_replace_callback instead in /storage/content/10/1006410/dgplayers.net/public_html/mkportal/include/functions.php on line 1473 Deprecated: preg_replace(): The /e modifier is deprecated, use preg_replace_callback instead in /storage/content/10/1006410/dgplayers.net/public_html/mkportal/include/functions.php on line 1474 Deprecated: preg_replace(): The /e modifier is deprecated, use preg_replace_callback instead in /storage/content/10/1006410/dgplayers.net/public_html/mkportal/include/functions.php on line 1475 Deprecated: preg_replace(): The /e modifier is deprecated, use preg_replace_callback instead in /storage/content/10/1006410/dgplayers.net/public_html/mkportal/include/functions.php on line 1473 Deprecated: preg_replace(): The /e modifier is deprecated, use preg_replace_callback instead in /storage/content/10/1006410/dgplayers.net/public_html/mkportal/include/functions.php on line 1474 Deprecated: preg_replace(): The /e modifier is deprecated, use preg_replace_callback instead in /storage/content/10/1006410/dgplayers.net/public_html/mkportal/include/functions.php on line 1475 Deprecated: preg_replace(): The /e modifier is deprecated, use preg_replace_callback instead in /storage/content/10/1006410/dgplayers.net/public_html/mkportal/include/functions.php on line 1473 Deprecated: preg_replace(): The /e modifier is deprecated, use preg_replace_callback instead in /storage/content/10/1006410/dgplayers.net/public_html/mkportal/include/functions.php on line 1474 Deprecated: preg_replace(): The /e modifier is deprecated, use preg_replace_callback instead in /storage/content/10/1006410/dgplayers.net/public_html/mkportal/include/functions.php on line 1475 Deprecated: preg_replace(): The /e modifier is deprecated, use preg_replace_callback instead in /storage/content/10/1006410/dgplayers.net/public_html/mkportal/include/functions.php on line 1473 Deprecated: preg_replace(): The /e modifier is deprecated, use preg_replace_callback instead in /storage/content/10/1006410/dgplayers.net/public_html/mkportal/include/functions.php on line 1474 Deprecated: preg_replace(): The /e modifier is deprecated, use preg_replace_callback instead in /storage/content/10/1006410/dgplayers.net/public_html/mkportal/include/functions.php on line 1475
Stories of a Cleric
A small bound book scuffed and stained from many adventures.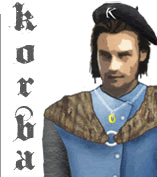 Friday, 20 June 2008
Missing the Hunt

The Cleric sat in the Remnants of Kimald Library on the first floor of their hall. Today all by himself apart from a large pile of maps in the process of being changed and many sheets of Purazons drawings ready to be sliced out and put onto the maps.

It seemed to be a time for anniversaries. The Hunters Guide had just celebrated its second birthday, the Cleric himself had now seen three falls and most significantly of all the Guild was about to celebrate its fifth year.

Reading back a few pages in his journal the Cleric realized just how much time he now spends between the RoK library and the nearby HoL. Occasionally Azure, Jessa, Ayla or Sorynn would draw him away to an inn or somewhere quiet. The pages filled with adventure and battle seemed so long ago and belonging to a different person.

The land was now explored, mapped and drawn. Purazon had been delving into the history of the land and uncovered some marvels, the half drawn map of Valorn in the Golden Age lay before him but wasn't quite ready yet. With a rueful smile at his expanding waist line the Cleric realized although his mind was still in good shape due the adventures Azure kept sending him he was beginning to miss the Hunt.

035178 visitors