Deprecated: preg_replace(): The /e modifier is deprecated, use preg_replace_callback instead in /storage/content/10/1006410/dgplayers.net/public_html/mkportal/include/functions.php on line 1473 Deprecated: preg_replace(): The /e modifier is deprecated, use preg_replace_callback instead in /storage/content/10/1006410/dgplayers.net/public_html/mkportal/include/functions.php on line 1474 Deprecated: preg_replace(): The /e modifier is deprecated, use preg_replace_callback instead in /storage/content/10/1006410/dgplayers.net/public_html/mkportal/include/functions.php on line 1475 Deprecated: preg_replace(): The /e modifier is deprecated, use preg_replace_callback instead in /storage/content/10/1006410/dgplayers.net/public_html/mkportal/include/functions.php on line 1473 Deprecated: preg_replace(): The /e modifier is deprecated, use preg_replace_callback instead in /storage/content/10/1006410/dgplayers.net/public_html/mkportal/include/functions.php on line 1474 Deprecated: preg_replace(): The /e modifier is deprecated, use preg_replace_callback instead in /storage/content/10/1006410/dgplayers.net/public_html/mkportal/include/functions.php on line 1475 Deprecated: preg_replace(): The /e modifier is deprecated, use preg_replace_callback instead in /storage/content/10/1006410/dgplayers.net/public_html/mkportal/include/functions.php on line 1473 Deprecated: preg_replace(): The /e modifier is deprecated, use preg_replace_callback instead in /storage/content/10/1006410/dgplayers.net/public_html/mkportal/include/functions.php on line 1474 Deprecated: preg_replace(): The /e modifier is deprecated, use preg_replace_callback instead in /storage/content/10/1006410/dgplayers.net/public_html/mkportal/include/functions.php on line 1475 Deprecated: preg_replace(): The /e modifier is deprecated, use preg_replace_callback instead in /storage/content/10/1006410/dgplayers.net/public_html/mkportal/include/functions.php on line 1473 Deprecated: preg_replace(): The /e modifier is deprecated, use preg_replace_callback instead in /storage/content/10/1006410/dgplayers.net/public_html/mkportal/include/functions.php on line 1474 Deprecated: preg_replace(): The /e modifier is deprecated, use preg_replace_callback instead in /storage/content/10/1006410/dgplayers.net/public_html/mkportal/include/functions.php on line 1475 Deprecated: preg_replace(): The /e modifier is deprecated, use preg_replace_callback instead in /storage/content/10/1006410/dgplayers.net/public_html/mkportal/include/functions.php on line 1473 Deprecated: preg_replace(): The /e modifier is deprecated, use preg_replace_callback instead in /storage/content/10/1006410/dgplayers.net/public_html/mkportal/include/functions.php on line 1474 Deprecated: preg_replace(): The /e modifier is deprecated, use preg_replace_callback instead in /storage/content/10/1006410/dgplayers.net/public_html/mkportal/include/functions.php on line 1475 Deprecated: preg_replace(): The /e modifier is deprecated, use preg_replace_callback instead in /storage/content/10/1006410/dgplayers.net/public_html/mkportal/include/functions.php on line 1473 Deprecated: preg_replace(): The /e modifier is deprecated, use preg_replace_callback instead in /storage/content/10/1006410/dgplayers.net/public_html/mkportal/include/functions.php on line 1474 Deprecated: preg_replace(): The /e modifier is deprecated, use preg_replace_callback instead in /storage/content/10/1006410/dgplayers.net/public_html/mkportal/include/functions.php on line 1475 Deprecated: preg_replace(): The /e modifier is deprecated, use preg_replace_callback instead in /storage/content/10/1006410/dgplayers.net/public_html/mkportal/include/functions.php on line 1473 Deprecated: preg_replace(): The /e modifier is deprecated, use preg_replace_callback instead in /storage/content/10/1006410/dgplayers.net/public_html/mkportal/include/functions.php on line 1474 Deprecated: preg_replace(): The /e modifier is deprecated, use preg_replace_callback instead in /storage/content/10/1006410/dgplayers.net/public_html/mkportal/include/functions.php on line 1475 Deprecated: preg_replace(): The /e modifier is deprecated, use preg_replace_callback instead in /storage/content/10/1006410/dgplayers.net/public_html/mkportal/include/functions.php on line 1473 Deprecated: preg_replace(): The /e modifier is deprecated, use preg_replace_callback instead in /storage/content/10/1006410/dgplayers.net/public_html/mkportal/include/functions.php on line 1474 Deprecated: preg_replace(): The /e modifier is deprecated, use preg_replace_callback instead in /storage/content/10/1006410/dgplayers.net/public_html/mkportal/include/functions.php on line 1475 Deprecated: preg_replace(): The /e modifier is deprecated, use preg_replace_callback instead in /storage/content/10/1006410/dgplayers.net/public_html/mkportal/include/functions.php on line 1473 Deprecated: preg_replace(): The /e modifier is deprecated, use preg_replace_callback instead in /storage/content/10/1006410/dgplayers.net/public_html/mkportal/include/functions.php on line 1474 Deprecated: preg_replace(): The /e modifier is deprecated, use preg_replace_callback instead in /storage/content/10/1006410/dgplayers.net/public_html/mkportal/include/functions.php on line 1475 Deprecated: preg_replace(): The /e modifier is deprecated, use preg_replace_callback instead in /storage/content/10/1006410/dgplayers.net/public_html/mkportal/include/functions.php on line 1473 Deprecated: preg_replace(): The /e modifier is deprecated, use preg_replace_callback instead in /storage/content/10/1006410/dgplayers.net/public_html/mkportal/include/functions.php on line 1474 Deprecated: preg_replace(): The /e modifier is deprecated, use preg_replace_callback instead in /storage/content/10/1006410/dgplayers.net/public_html/mkportal/include/functions.php on line 1475 Deprecated: preg_replace(): The /e modifier is deprecated, use preg_replace_callback instead in /storage/content/10/1006410/dgplayers.net/public_html/mkportal/include/functions.php on line 1473 Deprecated: preg_replace(): The /e modifier is deprecated, use preg_replace_callback instead in /storage/content/10/1006410/dgplayers.net/public_html/mkportal/include/functions.php on line 1474 Deprecated: preg_replace(): The /e modifier is deprecated, use preg_replace_callback instead in /storage/content/10/1006410/dgplayers.net/public_html/mkportal/include/functions.php on line 1475 Deprecated: preg_replace(): The /e modifier is deprecated, use preg_replace_callback instead in /storage/content/10/1006410/dgplayers.net/public_html/mkportal/include/functions.php on line 1473 Deprecated: preg_replace(): The /e modifier is deprecated, use preg_replace_callback instead in /storage/content/10/1006410/dgplayers.net/public_html/mkportal/include/functions.php on line 1474 Deprecated: preg_replace(): The /e modifier is deprecated, use preg_replace_callback instead in /storage/content/10/1006410/dgplayers.net/public_html/mkportal/include/functions.php on line 1475 Deprecated: preg_replace(): The /e modifier is deprecated, use preg_replace_callback instead in /storage/content/10/1006410/dgplayers.net/public_html/mkportal/include/functions.php on line 1473 Deprecated: preg_replace(): The /e modifier is deprecated, use preg_replace_callback instead in /storage/content/10/1006410/dgplayers.net/public_html/mkportal/include/functions.php on line 1474 Deprecated: preg_replace(): The /e modifier is deprecated, use preg_replace_callback instead in /storage/content/10/1006410/dgplayers.net/public_html/mkportal/include/functions.php on line 1475 Deprecated: preg_replace(): The /e modifier is deprecated, use preg_replace_callback instead in /storage/content/10/1006410/dgplayers.net/public_html/mkportal/include/functions.php on line 1473 Deprecated: preg_replace(): The /e modifier is deprecated, use preg_replace_callback instead in /storage/content/10/1006410/dgplayers.net/public_html/mkportal/include/functions.php on line 1474 Deprecated: preg_replace(): The /e modifier is deprecated, use preg_replace_callback instead in /storage/content/10/1006410/dgplayers.net/public_html/mkportal/include/functions.php on line 1475 Deprecated: preg_replace(): The /e modifier is deprecated, use preg_replace_callback instead in /storage/content/10/1006410/dgplayers.net/public_html/mkportal/include/functions.php on line 1473 Deprecated: preg_replace(): The /e modifier is deprecated, use preg_replace_callback instead in /storage/content/10/1006410/dgplayers.net/public_html/mkportal/include/functions.php on line 1474 Deprecated: preg_replace(): The /e modifier is deprecated, use preg_replace_callback instead in /storage/content/10/1006410/dgplayers.net/public_html/mkportal/include/functions.php on line 1475 Deprecated: preg_replace(): The /e modifier is deprecated, use preg_replace_callback instead in /storage/content/10/1006410/dgplayers.net/public_html/mkportal/include/functions.php on line 1473 Deprecated: preg_replace(): The /e modifier is deprecated, use preg_replace_callback instead in /storage/content/10/1006410/dgplayers.net/public_html/mkportal/include/functions.php on line 1474 Deprecated: preg_replace(): The /e modifier is deprecated, use preg_replace_callback instead in /storage/content/10/1006410/dgplayers.net/public_html/mkportal/include/functions.php on line 1475 Deprecated: preg_replace(): The /e modifier is deprecated, use preg_replace_callback instead in /storage/content/10/1006410/dgplayers.net/public_html/mkportal/include/functions.php on line 1473 Deprecated: preg_replace(): The /e modifier is deprecated, use preg_replace_callback instead in /storage/content/10/1006410/dgplayers.net/public_html/mkportal/include/functions.php on line 1474 Deprecated: preg_replace(): The /e modifier is deprecated, use preg_replace_callback instead in /storage/content/10/1006410/dgplayers.net/public_html/mkportal/include/functions.php on line 1475 Deprecated: preg_replace(): The /e modifier is deprecated, use preg_replace_callback instead in /storage/content/10/1006410/dgplayers.net/public_html/mkportal/include/functions.php on line 1473 Deprecated: preg_replace(): The /e modifier is deprecated, use preg_replace_callback instead in /storage/content/10/1006410/dgplayers.net/public_html/mkportal/include/functions.php on line 1474 Deprecated: preg_replace(): The /e modifier is deprecated, use preg_replace_callback instead in /storage/content/10/1006410/dgplayers.net/public_html/mkportal/include/functions.php on line 1475 Deprecated: preg_replace(): The /e modifier is deprecated, use preg_replace_callback instead in /storage/content/10/1006410/dgplayers.net/public_html/mkportal/include/functions.php on line 1473 Deprecated: preg_replace(): The /e modifier is deprecated, use preg_replace_callback instead in /storage/content/10/1006410/dgplayers.net/public_html/mkportal/include/functions.php on line 1474 Deprecated: preg_replace(): The /e modifier is deprecated, use preg_replace_callback instead in /storage/content/10/1006410/dgplayers.net/public_html/mkportal/include/functions.php on line 1475 Deprecated: preg_replace(): The /e modifier is deprecated, use preg_replace_callback instead in /storage/content/10/1006410/dgplayers.net/public_html/mkportal/include/functions.php on line 1473 Deprecated: preg_replace(): The /e modifier is deprecated, use preg_replace_callback instead in /storage/content/10/1006410/dgplayers.net/public_html/mkportal/include/functions.php on line 1474 Deprecated: preg_replace(): The /e modifier is deprecated, use preg_replace_callback instead in /storage/content/10/1006410/dgplayers.net/public_html/mkportal/include/functions.php on line 1475 Deprecated: preg_replace(): The /e modifier is deprecated, use preg_replace_callback instead in /storage/content/10/1006410/dgplayers.net/public_html/mkportal/include/functions.php on line 1473 Deprecated: preg_replace(): The /e modifier is deprecated, use preg_replace_callback instead in /storage/content/10/1006410/dgplayers.net/public_html/mkportal/include/functions.php on line 1474 Deprecated: preg_replace(): The /e modifier is deprecated, use preg_replace_callback instead in /storage/content/10/1006410/dgplayers.net/public_html/mkportal/include/functions.php on line 1475 Deprecated: preg_replace(): The /e modifier is deprecated, use preg_replace_callback instead in /storage/content/10/1006410/dgplayers.net/public_html/mkportal/include/functions.php on line 1473 Deprecated: preg_replace(): The /e modifier is deprecated, use preg_replace_callback instead in /storage/content/10/1006410/dgplayers.net/public_html/mkportal/include/functions.php on line 1474 Deprecated: preg_replace(): The /e modifier is deprecated, use preg_replace_callback instead in /storage/content/10/1006410/dgplayers.net/public_html/mkportal/include/functions.php on line 1475 Deprecated: preg_replace(): The /e modifier is deprecated, use preg_replace_callback instead in /storage/content/10/1006410/dgplayers.net/public_html/mkportal/include/functions.php on line 1473 Deprecated: preg_replace(): The /e modifier is deprecated, use preg_replace_callback instead in /storage/content/10/1006410/dgplayers.net/public_html/mkportal/include/functions.php on line 1474 Deprecated: preg_replace(): The /e modifier is deprecated, use preg_replace_callback instead in /storage/content/10/1006410/dgplayers.net/public_html/mkportal/include/functions.php on line 1475 Deprecated: preg_replace(): The /e modifier is deprecated, use preg_replace_callback instead in /storage/content/10/1006410/dgplayers.net/public_html/mkportal/include/functions.php on line 1473 Deprecated: preg_replace(): The /e modifier is deprecated, use preg_replace_callback instead in /storage/content/10/1006410/dgplayers.net/public_html/mkportal/include/functions.php on line 1474 Deprecated: preg_replace(): The /e modifier is deprecated, use preg_replace_callback instead in /storage/content/10/1006410/dgplayers.net/public_html/mkportal/include/functions.php on line 1475 Deprecated: preg_replace(): The /e modifier is deprecated, use preg_replace_callback instead in /storage/content/10/1006410/dgplayers.net/public_html/mkportal/include/functions.php on line 1473 Deprecated: preg_replace(): The /e modifier is deprecated, use preg_replace_callback instead in /storage/content/10/1006410/dgplayers.net/public_html/mkportal/include/functions.php on line 1474 Deprecated: preg_replace(): The /e modifier is deprecated, use preg_replace_callback instead in /storage/content/10/1006410/dgplayers.net/public_html/mkportal/include/functions.php on line 1475 Deprecated: preg_replace(): The /e modifier is deprecated, use preg_replace_callback instead in /storage/content/10/1006410/dgplayers.net/public_html/mkportal/include/functions.php on line 1473 Deprecated: preg_replace(): The /e modifier is deprecated, use preg_replace_callback instead in /storage/content/10/1006410/dgplayers.net/public_html/mkportal/include/functions.php on line 1474 Deprecated: preg_replace(): The /e modifier is deprecated, use preg_replace_callback instead in /storage/content/10/1006410/dgplayers.net/public_html/mkportal/include/functions.php on line 1475 Deprecated: preg_replace(): The /e modifier is deprecated, use preg_replace_callback instead in /storage/content/10/1006410/dgplayers.net/public_html/mkportal/include/functions.php on line 1473 Deprecated: preg_replace(): The /e modifier is deprecated, use preg_replace_callback instead in /storage/content/10/1006410/dgplayers.net/public_html/mkportal/include/functions.php on line 1474 Deprecated: preg_replace(): The /e modifier is deprecated, use preg_replace_callback instead in /storage/content/10/1006410/dgplayers.net/public_html/mkportal/include/functions.php on line 1475 Deprecated: preg_replace(): The /e modifier is deprecated, use preg_replace_callback instead in /storage/content/10/1006410/dgplayers.net/public_html/mkportal/include/functions.php on line 1473 Deprecated: preg_replace(): The /e modifier is deprecated, use preg_replace_callback instead in /storage/content/10/1006410/dgplayers.net/public_html/mkportal/include/functions.php on line 1474 Deprecated: preg_replace(): The /e modifier is deprecated, use preg_replace_callback instead in /storage/content/10/1006410/dgplayers.net/public_html/mkportal/include/functions.php on line 1475 Deprecated: preg_replace(): The /e modifier is deprecated, use preg_replace_callback instead in /storage/content/10/1006410/dgplayers.net/public_html/mkportal/include/functions.php on line 1473 Deprecated: preg_replace(): The /e modifier is deprecated, use preg_replace_callback instead in /storage/content/10/1006410/dgplayers.net/public_html/mkportal/include/functions.php on line 1474 Deprecated: preg_replace(): The /e modifier is deprecated, use preg_replace_callback instead in /storage/content/10/1006410/dgplayers.net/public_html/mkportal/include/functions.php on line 1475 Deprecated: preg_replace(): The /e modifier is deprecated, use preg_replace_callback instead in /storage/content/10/1006410/dgplayers.net/public_html/mkportal/include/functions.php on line 1473 Deprecated: preg_replace(): The /e modifier is deprecated, use preg_replace_callback instead in /storage/content/10/1006410/dgplayers.net/public_html/mkportal/include/functions.php on line 1474 Deprecated: preg_replace(): The /e modifier is deprecated, use preg_replace_callback instead in /storage/content/10/1006410/dgplayers.net/public_html/mkportal/include/functions.php on line 1475 Deprecated: preg_replace(): The /e modifier is deprecated, use preg_replace_callback instead in /storage/content/10/1006410/dgplayers.net/public_html/mkportal/include/functions.php on line 1473 Deprecated: preg_replace(): The /e modifier is deprecated, use preg_replace_callback instead in /storage/content/10/1006410/dgplayers.net/public_html/mkportal/include/functions.php on line 1474 Deprecated: preg_replace(): The /e modifier is deprecated, use preg_replace_callback instead in /storage/content/10/1006410/dgplayers.net/public_html/mkportal/include/functions.php on line 1475 Deprecated: preg_replace(): The /e modifier is deprecated, use preg_replace_callback instead in /storage/content/10/1006410/dgplayers.net/public_html/mkportal/include/functions.php on line 1473 Deprecated: preg_replace(): The /e modifier is deprecated, use preg_replace_callback instead in /storage/content/10/1006410/dgplayers.net/public_html/mkportal/include/functions.php on line 1474 Deprecated: preg_replace(): The /e modifier is deprecated, use preg_replace_callback instead in /storage/content/10/1006410/dgplayers.net/public_html/mkportal/include/functions.php on line 1475 Deprecated: preg_replace(): The /e modifier is deprecated, use preg_replace_callback instead in /storage/content/10/1006410/dgplayers.net/public_html/mkportal/include/functions.php on line 1473 Deprecated: preg_replace(): The /e modifier is deprecated, use preg_replace_callback instead in /storage/content/10/1006410/dgplayers.net/public_html/mkportal/include/functions.php on line 1474 Deprecated: preg_replace(): The /e modifier is deprecated, use preg_replace_callback instead in /storage/content/10/1006410/dgplayers.net/public_html/mkportal/include/functions.php on line 1475 Deprecated: preg_replace(): The /e modifier is deprecated, use preg_replace_callback instead in /storage/content/10/1006410/dgplayers.net/public_html/mkportal/include/functions.php on line 1473 Deprecated: preg_replace(): The /e modifier is deprecated, use preg_replace_callback instead in /storage/content/10/1006410/dgplayers.net/public_html/mkportal/include/functions.php on line 1474 Deprecated: preg_replace(): The /e modifier is deprecated, use preg_replace_callback instead in /storage/content/10/1006410/dgplayers.net/public_html/mkportal/include/functions.php on line 1475 Deprecated: preg_replace(): The /e modifier is deprecated, use preg_replace_callback instead in /storage/content/10/1006410/dgplayers.net/public_html/mkportal/include/functions.php on line 1473 Deprecated: preg_replace(): The /e modifier is deprecated, use preg_replace_callback instead in /storage/content/10/1006410/dgplayers.net/public_html/mkportal/include/functions.php on line 1474 Deprecated: preg_replace(): The /e modifier is deprecated, use preg_replace_callback instead in /storage/content/10/1006410/dgplayers.net/public_html/mkportal/include/functions.php on line 1475 Deprecated: preg_replace(): The /e modifier is deprecated, use preg_replace_callback instead in /storage/content/10/1006410/dgplayers.net/public_html/mkportal/include/functions.php on line 1473 Deprecated: preg_replace(): The /e modifier is deprecated, use preg_replace_callback instead in /storage/content/10/1006410/dgplayers.net/public_html/mkportal/include/functions.php on line 1474 Deprecated: preg_replace(): The /e modifier is deprecated, use preg_replace_callback instead in /storage/content/10/1006410/dgplayers.net/public_html/mkportal/include/functions.php on line 1475 Deprecated: preg_replace(): The /e modifier is deprecated, use preg_replace_callback instead in /storage/content/10/1006410/dgplayers.net/public_html/mkportal/include/functions.php on line 1462 Deprecated: preg_replace(): The /e modifier is deprecated, use preg_replace_callback instead in /storage/content/10/1006410/dgplayers.net/public_html/mkportal/include/functions.php on line 1473 Deprecated: preg_replace(): The /e modifier is deprecated, use preg_replace_callback instead in /storage/content/10/1006410/dgplayers.net/public_html/mkportal/include/functions.php on line 1474 Deprecated: preg_replace(): The /e modifier is deprecated, use preg_replace_callback instead in /storage/content/10/1006410/dgplayers.net/public_html/mkportal/include/functions.php on line 1475 Deprecated: preg_replace(): The /e modifier is deprecated, use preg_replace_callback instead in /storage/content/10/1006410/dgplayers.net/public_html/mkportal/include/functions.php on line 1473 Deprecated: preg_replace(): The /e modifier is deprecated, use preg_replace_callback instead in /storage/content/10/1006410/dgplayers.net/public_html/mkportal/include/functions.php on line 1474 Deprecated: preg_replace(): The /e modifier is deprecated, use preg_replace_callback instead in /storage/content/10/1006410/dgplayers.net/public_html/mkportal/include/functions.php on line 1475 Deprecated: preg_replace(): The /e modifier is deprecated, use preg_replace_callback instead in /storage/content/10/1006410/dgplayers.net/public_html/mkportal/include/functions.php on line 1473 Deprecated: preg_replace(): The /e modifier is deprecated, use preg_replace_callback instead in /storage/content/10/1006410/dgplayers.net/public_html/mkportal/include/functions.php on line 1474 Deprecated: preg_replace(): The /e modifier is deprecated, use preg_replace_callback instead in /storage/content/10/1006410/dgplayers.net/public_html/mkportal/include/functions.php on line 1475 Deprecated: preg_replace(): The /e modifier is deprecated, use preg_replace_callback instead in /storage/content/10/1006410/dgplayers.net/public_html/mkportal/include/functions.php on line 1473 Deprecated: preg_replace(): The /e modifier is deprecated, use preg_replace_callback instead in /storage/content/10/1006410/dgplayers.net/public_html/mkportal/include/functions.php on line 1474 Deprecated: preg_replace(): The /e modifier is deprecated, use preg_replace_callback instead in /storage/content/10/1006410/dgplayers.net/public_html/mkportal/include/functions.php on line 1475 Deprecated: preg_replace(): The /e modifier is deprecated, use preg_replace_callback instead in /storage/content/10/1006410/dgplayers.net/public_html/mkportal/include/functions.php on line 1473 Deprecated: preg_replace(): The /e modifier is deprecated, use preg_replace_callback instead in /storage/content/10/1006410/dgplayers.net/public_html/mkportal/include/functions.php on line 1474 Deprecated: preg_replace(): The /e modifier is deprecated, use preg_replace_callback instead in /storage/content/10/1006410/dgplayers.net/public_html/mkportal/include/functions.php on line 1475 Deprecated: preg_replace(): The /e modifier is deprecated, use preg_replace_callback instead in /storage/content/10/1006410/dgplayers.net/public_html/mkportal/include/functions.php on line 1473 Deprecated: preg_replace(): The /e modifier is deprecated, use preg_replace_callback instead in /storage/content/10/1006410/dgplayers.net/public_html/mkportal/include/functions.php on line 1474 Deprecated: preg_replace(): The /e modifier is deprecated, use preg_replace_callback instead in /storage/content/10/1006410/dgplayers.net/public_html/mkportal/include/functions.php on line 1475 Deprecated: preg_replace(): The /e modifier is deprecated, use preg_replace_callback instead in /storage/content/10/1006410/dgplayers.net/public_html/mkportal/include/functions.php on line 1473 Deprecated: preg_replace(): The /e modifier is deprecated, use preg_replace_callback instead in /storage/content/10/1006410/dgplayers.net/public_html/mkportal/include/functions.php on line 1474 Deprecated: preg_replace(): The /e modifier is deprecated, use preg_replace_callback instead in /storage/content/10/1006410/dgplayers.net/public_html/mkportal/include/functions.php on line 1475 Deprecated: preg_replace(): The /e modifier is deprecated, use preg_replace_callback instead in /storage/content/10/1006410/dgplayers.net/public_html/mkportal/include/functions.php on line 1473 Deprecated: preg_replace(): The /e modifier is deprecated, use preg_replace_callback instead in /storage/content/10/1006410/dgplayers.net/public_html/mkportal/include/functions.php on line 1474 Deprecated: preg_replace(): The /e modifier is deprecated, use preg_replace_callback instead in /storage/content/10/1006410/dgplayers.net/public_html/mkportal/include/functions.php on line 1475 Deprecated: preg_replace(): The /e modifier is deprecated, use preg_replace_callback instead in /storage/content/10/1006410/dgplayers.net/public_html/mkportal/include/functions.php on line 1473 Deprecated: preg_replace(): The /e modifier is deprecated, use preg_replace_callback instead in /storage/content/10/1006410/dgplayers.net/public_html/mkportal/include/functions.php on line 1474 Deprecated: preg_replace(): The /e modifier is deprecated, use preg_replace_callback instead in /storage/content/10/1006410/dgplayers.net/public_html/mkportal/include/functions.php on line 1475 Deprecated: preg_replace(): The /e modifier is deprecated, use preg_replace_callback instead in /storage/content/10/1006410/dgplayers.net/public_html/mkportal/include/functions.php on line 1473 Deprecated: preg_replace(): The /e modifier is deprecated, use preg_replace_callback instead in /storage/content/10/1006410/dgplayers.net/public_html/mkportal/include/functions.php on line 1474 Deprecated: preg_replace(): The /e modifier is deprecated, use preg_replace_callback instead in /storage/content/10/1006410/dgplayers.net/public_html/mkportal/include/functions.php on line 1475 Deprecated: preg_replace(): The /e modifier is deprecated, use preg_replace_callback instead in /storage/content/10/1006410/dgplayers.net/public_html/mkportal/include/functions.php on line 1473 Deprecated: preg_replace(): The /e modifier is deprecated, use preg_replace_callback instead in /storage/content/10/1006410/dgplayers.net/public_html/mkportal/include/functions.php on line 1474 Deprecated: preg_replace(): The /e modifier is deprecated, use preg_replace_callback instead in /storage/content/10/1006410/dgplayers.net/public_html/mkportal/include/functions.php on line 1475 Deprecated: preg_replace(): The /e modifier is deprecated, use preg_replace_callback instead in /storage/content/10/1006410/dgplayers.net/public_html/mkportal/include/functions.php on line 1473 Deprecated: preg_replace(): The /e modifier is deprecated, use preg_replace_callback instead in /storage/content/10/1006410/dgplayers.net/public_html/mkportal/include/functions.php on line 1474 Deprecated: preg_replace(): The /e modifier is deprecated, use preg_replace_callback instead in /storage/content/10/1006410/dgplayers.net/public_html/mkportal/include/functions.php on line 1475 Deprecated: preg_replace(): The /e modifier is deprecated, use preg_replace_callback instead in /storage/content/10/1006410/dgplayers.net/public_html/mkportal/include/functions.php on line 1473 Deprecated: preg_replace(): The /e modifier is deprecated, use preg_replace_callback instead in /storage/content/10/1006410/dgplayers.net/public_html/mkportal/include/functions.php on line 1474 Deprecated: preg_replace(): The /e modifier is deprecated, use preg_replace_callback instead in /storage/content/10/1006410/dgplayers.net/public_html/mkportal/include/functions.php on line 1475 Deprecated: preg_replace(): The /e modifier is deprecated, use preg_replace_callback instead in /storage/content/10/1006410/dgplayers.net/public_html/mkportal/include/functions.php on line 1473 Deprecated: preg_replace(): The /e modifier is deprecated, use preg_replace_callback instead in /storage/content/10/1006410/dgplayers.net/public_html/mkportal/include/functions.php on line 1474 Deprecated: preg_replace(): The /e modifier is deprecated, use preg_replace_callback instead in /storage/content/10/1006410/dgplayers.net/public_html/mkportal/include/functions.php on line 1475 Deprecated: preg_replace(): The /e modifier is deprecated, use preg_replace_callback instead in /storage/content/10/1006410/dgplayers.net/public_html/mkportal/include/functions.php on line 1473 Deprecated: preg_replace(): The /e modifier is deprecated, use preg_replace_callback instead in /storage/content/10/1006410/dgplayers.net/public_html/mkportal/include/functions.php on line 1474 Deprecated: preg_replace(): The /e modifier is deprecated, use preg_replace_callback instead in /storage/content/10/1006410/dgplayers.net/public_html/mkportal/include/functions.php on line 1475 Deprecated: preg_replace(): The /e modifier is deprecated, use preg_replace_callback instead in /storage/content/10/1006410/dgplayers.net/public_html/mkportal/include/functions.php on line 1473 Deprecated: preg_replace(): The /e modifier is deprecated, use preg_replace_callback instead in /storage/content/10/1006410/dgplayers.net/public_html/mkportal/include/functions.php on line 1474 Deprecated: preg_replace(): The /e modifier is deprecated, use preg_replace_callback instead in /storage/content/10/1006410/dgplayers.net/public_html/mkportal/include/functions.php on line 1475 Deprecated: preg_replace(): The /e modifier is deprecated, use preg_replace_callback instead in /storage/content/10/1006410/dgplayers.net/public_html/mkportal/include/functions.php on line 1473 Deprecated: preg_replace(): The /e modifier is deprecated, use preg_replace_callback instead in /storage/content/10/1006410/dgplayers.net/public_html/mkportal/include/functions.php on line 1474 Deprecated: preg_replace(): The /e modifier is deprecated, use preg_replace_callback instead in /storage/content/10/1006410/dgplayers.net/public_html/mkportal/include/functions.php on line 1475 Deprecated: preg_replace(): The /e modifier is deprecated, use preg_replace_callback instead in /storage/content/10/1006410/dgplayers.net/public_html/mkportal/include/functions.php on line 1473 Deprecated: preg_replace(): The /e modifier is deprecated, use preg_replace_callback instead in /storage/content/10/1006410/dgplayers.net/public_html/mkportal/include/functions.php on line 1474 Deprecated: preg_replace(): The /e modifier is deprecated, use preg_replace_callback instead in /storage/content/10/1006410/dgplayers.net/public_html/mkportal/include/functions.php on line 1475 Deprecated: preg_replace(): The /e modifier is deprecated, use preg_replace_callback instead in /storage/content/10/1006410/dgplayers.net/public_html/mkportal/include/functions.php on line 1473 Deprecated: preg_replace(): The /e modifier is deprecated, use preg_replace_callback instead in /storage/content/10/1006410/dgplayers.net/public_html/mkportal/include/functions.php on line 1474 Deprecated: preg_replace(): The /e modifier is deprecated, use preg_replace_callback instead in /storage/content/10/1006410/dgplayers.net/public_html/mkportal/include/functions.php on line 1475 Deprecated: preg_replace(): The /e modifier is deprecated, use preg_replace_callback instead in /storage/content/10/1006410/dgplayers.net/public_html/mkportal/include/functions.php on line 1473 Deprecated: preg_replace(): The /e modifier is deprecated, use preg_replace_callback instead in /storage/content/10/1006410/dgplayers.net/public_html/mkportal/include/functions.php on line 1474 Deprecated: preg_replace(): The /e modifier is deprecated, use preg_replace_callback instead in /storage/content/10/1006410/dgplayers.net/public_html/mkportal/include/functions.php on line 1475 Deprecated: preg_replace(): The /e modifier is deprecated, use preg_replace_callback instead in /storage/content/10/1006410/dgplayers.net/public_html/mkportal/include/functions.php on line 1473 Deprecated: preg_replace(): The /e modifier is deprecated, use preg_replace_callback instead in /storage/content/10/1006410/dgplayers.net/public_html/mkportal/include/functions.php on line 1474 Deprecated: preg_replace(): The /e modifier is deprecated, use preg_replace_callback instead in /storage/content/10/1006410/dgplayers.net/public_html/mkportal/include/functions.php on line 1475 Deprecated: preg_replace(): The /e modifier is deprecated, use preg_replace_callback instead in /storage/content/10/1006410/dgplayers.net/public_html/mkportal/include/functions.php on line 1473 Deprecated: preg_replace(): The /e modifier is deprecated, use preg_replace_callback instead in /storage/content/10/1006410/dgplayers.net/public_html/mkportal/include/functions.php on line 1474 Deprecated: preg_replace(): The /e modifier is deprecated, use preg_replace_callback instead in /storage/content/10/1006410/dgplayers.net/public_html/mkportal/include/functions.php on line 1475 Deprecated: preg_replace(): The /e modifier is deprecated, use preg_replace_callback instead in /storage/content/10/1006410/dgplayers.net/public_html/mkportal/include/functions.php on line 1473 Deprecated: preg_replace(): The /e modifier is deprecated, use preg_replace_callback instead in /storage/content/10/1006410/dgplayers.net/public_html/mkportal/include/functions.php on line 1474 Deprecated: preg_replace(): The /e modifier is deprecated, use preg_replace_callback instead in /storage/content/10/1006410/dgplayers.net/public_html/mkportal/include/functions.php on line 1475 Deprecated: preg_replace(): The /e modifier is deprecated, use preg_replace_callback instead in /storage/content/10/1006410/dgplayers.net/public_html/mkportal/include/functions.php on line 1462 Deprecated: preg_replace(): The /e modifier is deprecated, use preg_replace_callback instead in /storage/content/10/1006410/dgplayers.net/public_html/mkportal/include/functions.php on line 1473 Deprecated: preg_replace(): The /e modifier is deprecated, use preg_replace_callback instead in /storage/content/10/1006410/dgplayers.net/public_html/mkportal/include/functions.php on line 1474 Deprecated: preg_replace(): The /e modifier is deprecated, use preg_replace_callback instead in /storage/content/10/1006410/dgplayers.net/public_html/mkportal/include/functions.php on line 1475 Deprecated: preg_replace(): The /e modifier is deprecated, use preg_replace_callback instead in /storage/content/10/1006410/dgplayers.net/public_html/mkportal/include/functions.php on line 1473 Deprecated: preg_replace(): The /e modifier is deprecated, use preg_replace_callback instead in /storage/content/10/1006410/dgplayers.net/public_html/mkportal/include/functions.php on line 1474 Deprecated: preg_replace(): The /e modifier is deprecated, use preg_replace_callback instead in /storage/content/10/1006410/dgplayers.net/public_html/mkportal/include/functions.php on line 1475 Deprecated: preg_replace(): The /e modifier is deprecated, use preg_replace_callback instead in /storage/content/10/1006410/dgplayers.net/public_html/mkportal/include/functions.php on line 1473 Deprecated: preg_replace(): The /e modifier is deprecated, use preg_replace_callback instead in /storage/content/10/1006410/dgplayers.net/public_html/mkportal/include/functions.php on line 1474 Deprecated: preg_replace(): The /e modifier is deprecated, use preg_replace_callback instead in /storage/content/10/1006410/dgplayers.net/public_html/mkportal/include/functions.php on line 1475 Deprecated: preg_replace(): The /e modifier is deprecated, use preg_replace_callback instead in /storage/content/10/1006410/dgplayers.net/public_html/mkportal/include/functions.php on line 1473 Deprecated: preg_replace(): The /e modifier is deprecated, use preg_replace_callback instead in /storage/content/10/1006410/dgplayers.net/public_html/mkportal/include/functions.php on line 1474 Deprecated: preg_replace(): The /e modifier is deprecated, use preg_replace_callback instead in /storage/content/10/1006410/dgplayers.net/public_html/mkportal/include/functions.php on line 1475 Deprecated: preg_replace(): The /e modifier is deprecated, use preg_replace_callback instead in /storage/content/10/1006410/dgplayers.net/public_html/mkportal/include/functions.php on line 1473 Deprecated: preg_replace(): The /e modifier is deprecated, use preg_replace_callback instead in /storage/content/10/1006410/dgplayers.net/public_html/mkportal/include/functions.php on line 1474 Deprecated: preg_replace(): The /e modifier is deprecated, use preg_replace_callback instead in /storage/content/10/1006410/dgplayers.net/public_html/mkportal/include/functions.php on line 1475 Deprecated: preg_replace(): The /e modifier is deprecated, use preg_replace_callback instead in /storage/content/10/1006410/dgplayers.net/public_html/mkportal/include/functions.php on line 1473 Deprecated: preg_replace(): The /e modifier is deprecated, use preg_replace_callback instead in /storage/content/10/1006410/dgplayers.net/public_html/mkportal/include/functions.php on line 1474 Deprecated: preg_replace(): The /e modifier is deprecated, use preg_replace_callback instead in /storage/content/10/1006410/dgplayers.net/public_html/mkportal/include/functions.php on line 1475 Deprecated: preg_replace(): The /e modifier is deprecated, use preg_replace_callback instead in /storage/content/10/1006410/dgplayers.net/public_html/mkportal/include/functions.php on line 1473 Deprecated: preg_replace(): The /e modifier is deprecated, use preg_replace_callback instead in /storage/content/10/1006410/dgplayers.net/public_html/mkportal/include/functions.php on line 1474 Deprecated: preg_replace(): The /e modifier is deprecated, use preg_replace_callback instead in /storage/content/10/1006410/dgplayers.net/public_html/mkportal/include/functions.php on line 1475 Deprecated: preg_replace(): The /e modifier is deprecated, use preg_replace_callback instead in /storage/content/10/1006410/dgplayers.net/public_html/mkportal/include/functions.php on line 1473 Deprecated: preg_replace(): The /e modifier is deprecated, use preg_replace_callback instead in /storage/content/10/1006410/dgplayers.net/public_html/mkportal/include/functions.php on line 1474 Deprecated: preg_replace(): The /e modifier is deprecated, use preg_replace_callback instead in /storage/content/10/1006410/dgplayers.net/public_html/mkportal/include/functions.php on line 1475 Deprecated: preg_replace(): The /e modifier is deprecated, use preg_replace_callback instead in /storage/content/10/1006410/dgplayers.net/public_html/mkportal/include/functions.php on line 1473 Deprecated: preg_replace(): The /e modifier is deprecated, use preg_replace_callback instead in /storage/content/10/1006410/dgplayers.net/public_html/mkportal/include/functions.php on line 1474 Deprecated: preg_replace(): The /e modifier is deprecated, use preg_replace_callback instead in /storage/content/10/1006410/dgplayers.net/public_html/mkportal/include/functions.php on line 1475 Deprecated: preg_replace(): The /e modifier is deprecated, use preg_replace_callback instead in /storage/content/10/1006410/dgplayers.net/public_html/mkportal/include/functions.php on line 1473 Deprecated: preg_replace(): The /e modifier is deprecated, use preg_replace_callback instead in /storage/content/10/1006410/dgplayers.net/public_html/mkportal/include/functions.php on line 1474 Deprecated: preg_replace(): The /e modifier is deprecated, use preg_replace_callback instead in /storage/content/10/1006410/dgplayers.net/public_html/mkportal/include/functions.php on line 1475 Deprecated: preg_replace(): The /e modifier is deprecated, use preg_replace_callback instead in /storage/content/10/1006410/dgplayers.net/public_html/mkportal/include/functions.php on line 1473 Deprecated: preg_replace(): The /e modifier is deprecated, use preg_replace_callback instead in /storage/content/10/1006410/dgplayers.net/public_html/mkportal/include/functions.php on line 1474 Deprecated: preg_replace(): The /e modifier is deprecated, use preg_replace_callback instead in /storage/content/10/1006410/dgplayers.net/public_html/mkportal/include/functions.php on line 1475 Deprecated: preg_replace(): The /e modifier is deprecated, use preg_replace_callback instead in /storage/content/10/1006410/dgplayers.net/public_html/mkportal/include/functions.php on line 1473 Deprecated: preg_replace(): The /e modifier is deprecated, use preg_replace_callback instead in /storage/content/10/1006410/dgplayers.net/public_html/mkportal/include/functions.php on line 1474 Deprecated: preg_replace(): The /e modifier is deprecated, use preg_replace_callback instead in /storage/content/10/1006410/dgplayers.net/public_html/mkportal/include/functions.php on line 1475 Deprecated: preg_replace(): The /e modifier is deprecated, use preg_replace_callback instead in /storage/content/10/1006410/dgplayers.net/public_html/mkportal/include/functions.php on line 1473 Deprecated: preg_replace(): The /e modifier is deprecated, use preg_replace_callback instead in /storage/content/10/1006410/dgplayers.net/public_html/mkportal/include/functions.php on line 1474 Deprecated: preg_replace(): The /e modifier is deprecated, use preg_replace_callback instead in /storage/content/10/1006410/dgplayers.net/public_html/mkportal/include/functions.php on line 1475 Deprecated: preg_replace(): The /e modifier is deprecated, use preg_replace_callback instead in /storage/content/10/1006410/dgplayers.net/public_html/mkportal/include/functions.php on line 1473 Deprecated: preg_replace(): The /e modifier is deprecated, use preg_replace_callback instead in /storage/content/10/1006410/dgplayers.net/public_html/mkportal/include/functions.php on line 1474 Deprecated: preg_replace(): The /e modifier is deprecated, use preg_replace_callback instead in /storage/content/10/1006410/dgplayers.net/public_html/mkportal/include/functions.php on line 1475 Deprecated: preg_replace(): The /e modifier is deprecated, use preg_replace_callback instead in /storage/content/10/1006410/dgplayers.net/public_html/mkportal/include/functions.php on line 1473 Deprecated: preg_replace(): The /e modifier is deprecated, use preg_replace_callback instead in /storage/content/10/1006410/dgplayers.net/public_html/mkportal/include/functions.php on line 1474 Deprecated: preg_replace(): The /e modifier is deprecated, use preg_replace_callback instead in /storage/content/10/1006410/dgplayers.net/public_html/mkportal/include/functions.php on line 1475 Deprecated: preg_replace(): The /e modifier is deprecated, use preg_replace_callback instead in /storage/content/10/1006410/dgplayers.net/public_html/mkportal/include/functions.php on line 1473 Deprecated: preg_replace(): The /e modifier is deprecated, use preg_replace_callback instead in /storage/content/10/1006410/dgplayers.net/public_html/mkportal/include/functions.php on line 1474 Deprecated: preg_replace(): The /e modifier is deprecated, use preg_replace_callback instead in /storage/content/10/1006410/dgplayers.net/public_html/mkportal/include/functions.php on line 1475 Deprecated: preg_replace(): The /e modifier is deprecated, use preg_replace_callback instead in /storage/content/10/1006410/dgplayers.net/public_html/mkportal/include/functions.php on line 1473 Deprecated: preg_replace(): The /e modifier is deprecated, use preg_replace_callback instead in /storage/content/10/1006410/dgplayers.net/public_html/mkportal/include/functions.php on line 1474 Deprecated: preg_replace(): The /e modifier is deprecated, use preg_replace_callback instead in /storage/content/10/1006410/dgplayers.net/public_html/mkportal/include/functions.php on line 1475 Deprecated: preg_replace(): The /e modifier is deprecated, use preg_replace_callback instead in /storage/content/10/1006410/dgplayers.net/public_html/mkportal/include/functions.php on line 1473 Deprecated: preg_replace(): The /e modifier is deprecated, use preg_replace_callback instead in /storage/content/10/1006410/dgplayers.net/public_html/mkportal/include/functions.php on line 1474 Deprecated: preg_replace(): The /e modifier is deprecated, use preg_replace_callback instead in /storage/content/10/1006410/dgplayers.net/public_html/mkportal/include/functions.php on line 1475 Deprecated: preg_replace(): The /e modifier is deprecated, use preg_replace_callback instead in /storage/content/10/1006410/dgplayers.net/public_html/mkportal/include/functions.php on line 1473 Deprecated: preg_replace(): The /e modifier is deprecated, use preg_replace_callback instead in /storage/content/10/1006410/dgplayers.net/public_html/mkportal/include/functions.php on line 1474 Deprecated: preg_replace(): The /e modifier is deprecated, use preg_replace_callback instead in /storage/content/10/1006410/dgplayers.net/public_html/mkportal/include/functions.php on line 1475 Deprecated: preg_replace(): The /e modifier is deprecated, use preg_replace_callback instead in /storage/content/10/1006410/dgplayers.net/public_html/mkportal/include/functions.php on line 1473 Deprecated: preg_replace(): The /e modifier is deprecated, use preg_replace_callback instead in /storage/content/10/1006410/dgplayers.net/public_html/mkportal/include/functions.php on line 1474 Deprecated: preg_replace(): The /e modifier is deprecated, use preg_replace_callback instead in /storage/content/10/1006410/dgplayers.net/public_html/mkportal/include/functions.php on line 1475 Deprecated: preg_replace(): The /e modifier is deprecated, use preg_replace_callback instead in /storage/content/10/1006410/dgplayers.net/public_html/mkportal/include/functions.php on line 1473 Deprecated: preg_replace(): The /e modifier is deprecated, use preg_replace_callback instead in /storage/content/10/1006410/dgplayers.net/public_html/mkportal/include/functions.php on line 1474 Deprecated: preg_replace(): The /e modifier is deprecated, use preg_replace_callback instead in /storage/content/10/1006410/dgplayers.net/public_html/mkportal/include/functions.php on line 1475 Deprecated: preg_replace(): The /e modifier is deprecated, use preg_replace_callback instead in /storage/content/10/1006410/dgplayers.net/public_html/mkportal/include/functions.php on line 1473 Deprecated: preg_replace(): The /e modifier is deprecated, use preg_replace_callback instead in /storage/content/10/1006410/dgplayers.net/public_html/mkportal/include/functions.php on line 1474 Deprecated: preg_replace(): The /e modifier is deprecated, use preg_replace_callback instead in /storage/content/10/1006410/dgplayers.net/public_html/mkportal/include/functions.php on line 1475 Deprecated: preg_replace(): The /e modifier is deprecated, use preg_replace_callback instead in /storage/content/10/1006410/dgplayers.net/public_html/mkportal/include/functions.php on line 1473 Deprecated: preg_replace(): The /e modifier is deprecated, use preg_replace_callback instead in /storage/content/10/1006410/dgplayers.net/public_html/mkportal/include/functions.php on line 1474 Deprecated: preg_replace(): The /e modifier is deprecated, use preg_replace_callback instead in /storage/content/10/1006410/dgplayers.net/public_html/mkportal/include/functions.php on line 1475 Deprecated: preg_replace(): The /e modifier is deprecated, use preg_replace_callback instead in /storage/content/10/1006410/dgplayers.net/public_html/mkportal/include/functions.php on line 1473 Deprecated: preg_replace(): The /e modifier is deprecated, use preg_replace_callback instead in /storage/content/10/1006410/dgplayers.net/public_html/mkportal/include/functions.php on line 1474 Deprecated: preg_replace(): The /e modifier is deprecated, use preg_replace_callback instead in /storage/content/10/1006410/dgplayers.net/public_html/mkportal/include/functions.php on line 1475 Deprecated: preg_replace(): The /e modifier is deprecated, use preg_replace_callback instead in /storage/content/10/1006410/dgplayers.net/public_html/mkportal/include/functions.php on line 1473 Deprecated: preg_replace(): The /e modifier is deprecated, use preg_replace_callback instead in /storage/content/10/1006410/dgplayers.net/public_html/mkportal/include/functions.php on line 1474 Deprecated: preg_replace(): The /e modifier is deprecated, use preg_replace_callback instead in /storage/content/10/1006410/dgplayers.net/public_html/mkportal/include/functions.php on line 1475 Deprecated: preg_replace(): The /e modifier is deprecated, use preg_replace_callback instead in /storage/content/10/1006410/dgplayers.net/public_html/mkportal/include/functions.php on line 1473 Deprecated: preg_replace(): The /e modifier is deprecated, use preg_replace_callback instead in /storage/content/10/1006410/dgplayers.net/public_html/mkportal/include/functions.php on line 1474 Deprecated: preg_replace(): The /e modifier is deprecated, use preg_replace_callback instead in /storage/content/10/1006410/dgplayers.net/public_html/mkportal/include/functions.php on line 1475 Deprecated: preg_replace(): The /e modifier is deprecated, use preg_replace_callback instead in /storage/content/10/1006410/dgplayers.net/public_html/mkportal/include/functions.php on line 1473 Deprecated: preg_replace(): The /e modifier is deprecated, use preg_replace_callback instead in /storage/content/10/1006410/dgplayers.net/public_html/mkportal/include/functions.php on line 1474 Deprecated: preg_replace(): The /e modifier is deprecated, use preg_replace_callback instead in /storage/content/10/1006410/dgplayers.net/public_html/mkportal/include/functions.php on line 1475 Deprecated: preg_replace(): The /e modifier is deprecated, use preg_replace_callback instead in /storage/content/10/1006410/dgplayers.net/public_html/mkportal/include/functions.php on line 1473 Deprecated: preg_replace(): The /e modifier is deprecated, use preg_replace_callback instead in /storage/content/10/1006410/dgplayers.net/public_html/mkportal/include/functions.php on line 1474 Deprecated: preg_replace(): The /e modifier is deprecated, use preg_replace_callback instead in /storage/content/10/1006410/dgplayers.net/public_html/mkportal/include/functions.php on line 1475 Deprecated: preg_replace(): The /e modifier is deprecated, use preg_replace_callback instead in /storage/content/10/1006410/dgplayers.net/public_html/mkportal/include/functions.php on line 1473 Deprecated: preg_replace(): The /e modifier is deprecated, use preg_replace_callback instead in /storage/content/10/1006410/dgplayers.net/public_html/mkportal/include/functions.php on line 1474 Deprecated: preg_replace(): The /e modifier is deprecated, use preg_replace_callback instead in /storage/content/10/1006410/dgplayers.net/public_html/mkportal/include/functions.php on line 1475 Deprecated: preg_replace(): The /e modifier is deprecated, use preg_replace_callback instead in /storage/content/10/1006410/dgplayers.net/public_html/mkportal/include/functions.php on line 1473 Deprecated: preg_replace(): The /e modifier is deprecated, use preg_replace_callback instead in /storage/content/10/1006410/dgplayers.net/public_html/mkportal/include/functions.php on line 1474 Deprecated: preg_replace(): The /e modifier is deprecated, use preg_replace_callback instead in /storage/content/10/1006410/dgplayers.net/public_html/mkportal/include/functions.php on line 1475 Deprecated: preg_replace(): The /e modifier is deprecated, use preg_replace_callback instead in /storage/content/10/1006410/dgplayers.net/public_html/mkportal/include/functions.php on line 1473 Deprecated: preg_replace(): The /e modifier is deprecated, use preg_replace_callback instead in /storage/content/10/1006410/dgplayers.net/public_html/mkportal/include/functions.php on line 1474 Deprecated: preg_replace(): The /e modifier is deprecated, use preg_replace_callback instead in /storage/content/10/1006410/dgplayers.net/public_html/mkportal/include/functions.php on line 1475 Deprecated: preg_replace(): The /e modifier is deprecated, use preg_replace_callback instead in /storage/content/10/1006410/dgplayers.net/public_html/mkportal/include/functions.php on line 1473 Deprecated: preg_replace(): The /e modifier is deprecated, use preg_replace_callback instead in /storage/content/10/1006410/dgplayers.net/public_html/mkportal/include/functions.php on line 1474 Deprecated: preg_replace(): The /e modifier is deprecated, use preg_replace_callback instead in /storage/content/10/1006410/dgplayers.net/public_html/mkportal/include/functions.php on line 1475 Deprecated: preg_replace(): The /e modifier is deprecated, use preg_replace_callback instead in /storage/content/10/1006410/dgplayers.net/public_html/mkportal/include/functions.php on line 1473 Deprecated: preg_replace(): The /e modifier is deprecated, use preg_replace_callback instead in /storage/content/10/1006410/dgplayers.net/public_html/mkportal/include/functions.php on line 1474 Deprecated: preg_replace(): The /e modifier is deprecated, use preg_replace_callback instead in /storage/content/10/1006410/dgplayers.net/public_html/mkportal/include/functions.php on line 1475
Stories of a Cleric
A small bound book scuffed and stained from many adventures.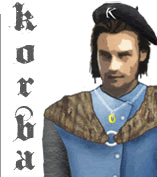 Monday, 15 July 2013
The Twenty Two
It's a honor to write that after many years I have been accepted into a new guild. I hope to take my place among The Twenty Two as soon as Fleur can find enough time to meet me with the required forms. As a part of the application process I was asked to make a map of their Guild Hall.
A copy is drawn below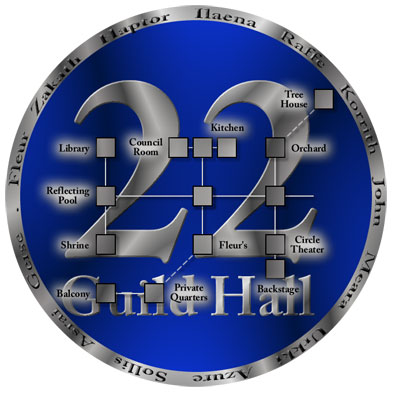 Friday, 12 July 2013

Monday, 01 July 2013
035178 visitors