Deprecated: preg_replace(): The /e modifier is deprecated, use preg_replace_callback instead in /storage/content/10/1006410/dgplayers.net/public_html/mkportal/include/functions.php on line 1473 Deprecated: preg_replace(): The /e modifier is deprecated, use preg_replace_callback instead in /storage/content/10/1006410/dgplayers.net/public_html/mkportal/include/functions.php on line 1474 Deprecated: preg_replace(): The /e modifier is deprecated, use preg_replace_callback instead in /storage/content/10/1006410/dgplayers.net/public_html/mkportal/include/functions.php on line 1475 Deprecated: preg_replace(): The /e modifier is deprecated, use preg_replace_callback instead in /storage/content/10/1006410/dgplayers.net/public_html/mkportal/include/functions.php on line 1473 Deprecated: preg_replace(): The /e modifier is deprecated, use preg_replace_callback instead in /storage/content/10/1006410/dgplayers.net/public_html/mkportal/include/functions.php on line 1474 Deprecated: preg_replace(): The /e modifier is deprecated, use preg_replace_callback instead in /storage/content/10/1006410/dgplayers.net/public_html/mkportal/include/functions.php on line 1475 Deprecated: preg_replace(): The /e modifier is deprecated, use preg_replace_callback instead in /storage/content/10/1006410/dgplayers.net/public_html/mkportal/include/functions.php on line 1473 Deprecated: preg_replace(): The /e modifier is deprecated, use preg_replace_callback instead in /storage/content/10/1006410/dgplayers.net/public_html/mkportal/include/functions.php on line 1474 Deprecated: preg_replace(): The /e modifier is deprecated, use preg_replace_callback instead in /storage/content/10/1006410/dgplayers.net/public_html/mkportal/include/functions.php on line 1475 Deprecated: preg_replace(): The /e modifier is deprecated, use preg_replace_callback instead in /storage/content/10/1006410/dgplayers.net/public_html/mkportal/include/functions.php on line 1473 Deprecated: preg_replace(): The /e modifier is deprecated, use preg_replace_callback instead in /storage/content/10/1006410/dgplayers.net/public_html/mkportal/include/functions.php on line 1474 Deprecated: preg_replace(): The /e modifier is deprecated, use preg_replace_callback instead in /storage/content/10/1006410/dgplayers.net/public_html/mkportal/include/functions.php on line 1475 Deprecated: preg_replace(): The /e modifier is deprecated, use preg_replace_callback instead in /storage/content/10/1006410/dgplayers.net/public_html/mkportal/include/functions.php on line 1473 Deprecated: preg_replace(): The /e modifier is deprecated, use preg_replace_callback instead in /storage/content/10/1006410/dgplayers.net/public_html/mkportal/include/functions.php on line 1474 Deprecated: preg_replace(): The /e modifier is deprecated, use preg_replace_callback instead in /storage/content/10/1006410/dgplayers.net/public_html/mkportal/include/functions.php on line 1475 Deprecated: preg_replace(): The /e modifier is deprecated, use preg_replace_callback instead in /storage/content/10/1006410/dgplayers.net/public_html/mkportal/include/functions.php on line 1473 Deprecated: preg_replace(): The /e modifier is deprecated, use preg_replace_callback instead in /storage/content/10/1006410/dgplayers.net/public_html/mkportal/include/functions.php on line 1474 Deprecated: preg_replace(): The /e modifier is deprecated, use preg_replace_callback instead in /storage/content/10/1006410/dgplayers.net/public_html/mkportal/include/functions.php on line 1475 Deprecated: preg_replace(): The /e modifier is deprecated, use preg_replace_callback instead in /storage/content/10/1006410/dgplayers.net/public_html/mkportal/include/functions.php on line 1473 Deprecated: preg_replace(): The /e modifier is deprecated, use preg_replace_callback instead in /storage/content/10/1006410/dgplayers.net/public_html/mkportal/include/functions.php on line 1474 Deprecated: preg_replace(): The /e modifier is deprecated, use preg_replace_callback instead in /storage/content/10/1006410/dgplayers.net/public_html/mkportal/include/functions.php on line 1475 Deprecated: preg_replace(): The /e modifier is deprecated, use preg_replace_callback instead in /storage/content/10/1006410/dgplayers.net/public_html/mkportal/include/functions.php on line 1473 Deprecated: preg_replace(): The /e modifier is deprecated, use preg_replace_callback instead in /storage/content/10/1006410/dgplayers.net/public_html/mkportal/include/functions.php on line 1474 Deprecated: preg_replace(): The /e modifier is deprecated, use preg_replace_callback instead in /storage/content/10/1006410/dgplayers.net/public_html/mkportal/include/functions.php on line 1475 Deprecated: preg_replace(): The /e modifier is deprecated, use preg_replace_callback instead in /storage/content/10/1006410/dgplayers.net/public_html/mkportal/include/functions.php on line 1473 Deprecated: preg_replace(): The /e modifier is deprecated, use preg_replace_callback instead in /storage/content/10/1006410/dgplayers.net/public_html/mkportal/include/functions.php on line 1474 Deprecated: preg_replace(): The /e modifier is deprecated, use preg_replace_callback instead in /storage/content/10/1006410/dgplayers.net/public_html/mkportal/include/functions.php on line 1475 Deprecated: preg_replace(): The /e modifier is deprecated, use preg_replace_callback instead in /storage/content/10/1006410/dgplayers.net/public_html/mkportal/include/functions.php on line 1473 Deprecated: preg_replace(): The /e modifier is deprecated, use preg_replace_callback instead in /storage/content/10/1006410/dgplayers.net/public_html/mkportal/include/functions.php on line 1474 Deprecated: preg_replace(): The /e modifier is deprecated, use preg_replace_callback instead in /storage/content/10/1006410/dgplayers.net/public_html/mkportal/include/functions.php on line 1475 Deprecated: preg_replace(): The /e modifier is deprecated, use preg_replace_callback instead in /storage/content/10/1006410/dgplayers.net/public_html/mkportal/include/functions.php on line 1473 Deprecated: preg_replace(): The /e modifier is deprecated, use preg_replace_callback instead in /storage/content/10/1006410/dgplayers.net/public_html/mkportal/include/functions.php on line 1474 Deprecated: preg_replace(): The /e modifier is deprecated, use preg_replace_callback instead in /storage/content/10/1006410/dgplayers.net/public_html/mkportal/include/functions.php on line 1475 Deprecated: preg_replace(): The /e modifier is deprecated, use preg_replace_callback instead in /storage/content/10/1006410/dgplayers.net/public_html/mkportal/include/functions.php on line 1473 Deprecated: preg_replace(): The /e modifier is deprecated, use preg_replace_callback instead in /storage/content/10/1006410/dgplayers.net/public_html/mkportal/include/functions.php on line 1474 Deprecated: preg_replace(): The /e modifier is deprecated, use preg_replace_callback instead in /storage/content/10/1006410/dgplayers.net/public_html/mkportal/include/functions.php on line 1475 Deprecated: preg_replace(): The /e modifier is deprecated, use preg_replace_callback instead in /storage/content/10/1006410/dgplayers.net/public_html/mkportal/include/functions.php on line 1473 Deprecated: preg_replace(): The /e modifier is deprecated, use preg_replace_callback instead in /storage/content/10/1006410/dgplayers.net/public_html/mkportal/include/functions.php on line 1474 Deprecated: preg_replace(): The /e modifier is deprecated, use preg_replace_callback instead in /storage/content/10/1006410/dgplayers.net/public_html/mkportal/include/functions.php on line 1475 Deprecated: preg_replace(): The /e modifier is deprecated, use preg_replace_callback instead in /storage/content/10/1006410/dgplayers.net/public_html/mkportal/include/functions.php on line 1473 Deprecated: preg_replace(): The /e modifier is deprecated, use preg_replace_callback instead in /storage/content/10/1006410/dgplayers.net/public_html/mkportal/include/functions.php on line 1474 Deprecated: preg_replace(): The /e modifier is deprecated, use preg_replace_callback instead in /storage/content/10/1006410/dgplayers.net/public_html/mkportal/include/functions.php on line 1475 Deprecated: preg_replace(): The /e modifier is deprecated, use preg_replace_callback instead in /storage/content/10/1006410/dgplayers.net/public_html/mkportal/include/functions.php on line 1473 Deprecated: preg_replace(): The /e modifier is deprecated, use preg_replace_callback instead in /storage/content/10/1006410/dgplayers.net/public_html/mkportal/include/functions.php on line 1474 Deprecated: preg_replace(): The /e modifier is deprecated, use preg_replace_callback instead in /storage/content/10/1006410/dgplayers.net/public_html/mkportal/include/functions.php on line 1475 Deprecated: preg_replace(): The /e modifier is deprecated, use preg_replace_callback instead in /storage/content/10/1006410/dgplayers.net/public_html/mkportal/include/functions.php on line 1473 Deprecated: preg_replace(): The /e modifier is deprecated, use preg_replace_callback instead in /storage/content/10/1006410/dgplayers.net/public_html/mkportal/include/functions.php on line 1474 Deprecated: preg_replace(): The /e modifier is deprecated, use preg_replace_callback instead in /storage/content/10/1006410/dgplayers.net/public_html/mkportal/include/functions.php on line 1475 Deprecated: preg_replace(): The /e modifier is deprecated, use preg_replace_callback instead in /storage/content/10/1006410/dgplayers.net/public_html/mkportal/include/functions.php on line 1473 Deprecated: preg_replace(): The /e modifier is deprecated, use preg_replace_callback instead in /storage/content/10/1006410/dgplayers.net/public_html/mkportal/include/functions.php on line 1474 Deprecated: preg_replace(): The /e modifier is deprecated, use preg_replace_callback instead in /storage/content/10/1006410/dgplayers.net/public_html/mkportal/include/functions.php on line 1475 Deprecated: preg_replace(): The /e modifier is deprecated, use preg_replace_callback instead in /storage/content/10/1006410/dgplayers.net/public_html/mkportal/include/functions.php on line 1473 Deprecated: preg_replace(): The /e modifier is deprecated, use preg_replace_callback instead in /storage/content/10/1006410/dgplayers.net/public_html/mkportal/include/functions.php on line 1474 Deprecated: preg_replace(): The /e modifier is deprecated, use preg_replace_callback instead in /storage/content/10/1006410/dgplayers.net/public_html/mkportal/include/functions.php on line 1475 Deprecated: preg_replace(): The /e modifier is deprecated, use preg_replace_callback instead in /storage/content/10/1006410/dgplayers.net/public_html/mkportal/include/functions.php on line 1473 Deprecated: preg_replace(): The /e modifier is deprecated, use preg_replace_callback instead in /storage/content/10/1006410/dgplayers.net/public_html/mkportal/include/functions.php on line 1474 Deprecated: preg_replace(): The /e modifier is deprecated, use preg_replace_callback instead in /storage/content/10/1006410/dgplayers.net/public_html/mkportal/include/functions.php on line 1475 Deprecated: preg_replace(): The /e modifier is deprecated, use preg_replace_callback instead in /storage/content/10/1006410/dgplayers.net/public_html/mkportal/include/functions.php on line 1473 Deprecated: preg_replace(): The /e modifier is deprecated, use preg_replace_callback instead in /storage/content/10/1006410/dgplayers.net/public_html/mkportal/include/functions.php on line 1474 Deprecated: preg_replace(): The /e modifier is deprecated, use preg_replace_callback instead in /storage/content/10/1006410/dgplayers.net/public_html/mkportal/include/functions.php on line 1475 Deprecated: preg_replace(): The /e modifier is deprecated, use preg_replace_callback instead in /storage/content/10/1006410/dgplayers.net/public_html/mkportal/include/functions.php on line 1473 Deprecated: preg_replace(): The /e modifier is deprecated, use preg_replace_callback instead in /storage/content/10/1006410/dgplayers.net/public_html/mkportal/include/functions.php on line 1474 Deprecated: preg_replace(): The /e modifier is deprecated, use preg_replace_callback instead in /storage/content/10/1006410/dgplayers.net/public_html/mkportal/include/functions.php on line 1475 Deprecated: preg_replace(): The /e modifier is deprecated, use preg_replace_callback instead in /storage/content/10/1006410/dgplayers.net/public_html/mkportal/include/functions.php on line 1473 Deprecated: preg_replace(): The /e modifier is deprecated, use preg_replace_callback instead in /storage/content/10/1006410/dgplayers.net/public_html/mkportal/include/functions.php on line 1474 Deprecated: preg_replace(): The /e modifier is deprecated, use preg_replace_callback instead in /storage/content/10/1006410/dgplayers.net/public_html/mkportal/include/functions.php on line 1475 Deprecated: preg_replace(): The /e modifier is deprecated, use preg_replace_callback instead in /storage/content/10/1006410/dgplayers.net/public_html/mkportal/include/functions.php on line 1473 Deprecated: preg_replace(): The /e modifier is deprecated, use preg_replace_callback instead in /storage/content/10/1006410/dgplayers.net/public_html/mkportal/include/functions.php on line 1474 Deprecated: preg_replace(): The /e modifier is deprecated, use preg_replace_callback instead in /storage/content/10/1006410/dgplayers.net/public_html/mkportal/include/functions.php on line 1475 Deprecated: preg_replace(): The /e modifier is deprecated, use preg_replace_callback instead in /storage/content/10/1006410/dgplayers.net/public_html/mkportal/include/functions.php on line 1473 Deprecated: preg_replace(): The /e modifier is deprecated, use preg_replace_callback instead in /storage/content/10/1006410/dgplayers.net/public_html/mkportal/include/functions.php on line 1474 Deprecated: preg_replace(): The /e modifier is deprecated, use preg_replace_callback instead in /storage/content/10/1006410/dgplayers.net/public_html/mkportal/include/functions.php on line 1475 Deprecated: preg_replace(): The /e modifier is deprecated, use preg_replace_callback instead in /storage/content/10/1006410/dgplayers.net/public_html/mkportal/include/functions.php on line 1473 Deprecated: preg_replace(): The /e modifier is deprecated, use preg_replace_callback instead in /storage/content/10/1006410/dgplayers.net/public_html/mkportal/include/functions.php on line 1474 Deprecated: preg_replace(): The /e modifier is deprecated, use preg_replace_callback instead in /storage/content/10/1006410/dgplayers.net/public_html/mkportal/include/functions.php on line 1475 Deprecated: preg_replace(): The /e modifier is deprecated, use preg_replace_callback instead in /storage/content/10/1006410/dgplayers.net/public_html/mkportal/include/functions.php on line 1473 Deprecated: preg_replace(): The /e modifier is deprecated, use preg_replace_callback instead in /storage/content/10/1006410/dgplayers.net/public_html/mkportal/include/functions.php on line 1474 Deprecated: preg_replace(): The /e modifier is deprecated, use preg_replace_callback instead in /storage/content/10/1006410/dgplayers.net/public_html/mkportal/include/functions.php on line 1475 Deprecated: preg_replace(): The /e modifier is deprecated, use preg_replace_callback instead in /storage/content/10/1006410/dgplayers.net/public_html/mkportal/include/functions.php on line 1473 Deprecated: preg_replace(): The /e modifier is deprecated, use preg_replace_callback instead in /storage/content/10/1006410/dgplayers.net/public_html/mkportal/include/functions.php on line 1474 Deprecated: preg_replace(): The /e modifier is deprecated, use preg_replace_callback instead in /storage/content/10/1006410/dgplayers.net/public_html/mkportal/include/functions.php on line 1475 Deprecated: preg_replace(): The /e modifier is deprecated, use preg_replace_callback instead in /storage/content/10/1006410/dgplayers.net/public_html/mkportal/include/functions.php on line 1473 Deprecated: preg_replace(): The /e modifier is deprecated, use preg_replace_callback instead in /storage/content/10/1006410/dgplayers.net/public_html/mkportal/include/functions.php on line 1474 Deprecated: preg_replace(): The /e modifier is deprecated, use preg_replace_callback instead in /storage/content/10/1006410/dgplayers.net/public_html/mkportal/include/functions.php on line 1475 Deprecated: preg_replace(): The /e modifier is deprecated, use preg_replace_callback instead in /storage/content/10/1006410/dgplayers.net/public_html/mkportal/include/functions.php on line 1473 Deprecated: preg_replace(): The /e modifier is deprecated, use preg_replace_callback instead in /storage/content/10/1006410/dgplayers.net/public_html/mkportal/include/functions.php on line 1474 Deprecated: preg_replace(): The /e modifier is deprecated, use preg_replace_callback instead in /storage/content/10/1006410/dgplayers.net/public_html/mkportal/include/functions.php on line 1475 Deprecated: preg_replace(): The /e modifier is deprecated, use preg_replace_callback instead in /storage/content/10/1006410/dgplayers.net/public_html/mkportal/include/functions.php on line 1473 Deprecated: preg_replace(): The /e modifier is deprecated, use preg_replace_callback instead in /storage/content/10/1006410/dgplayers.net/public_html/mkportal/include/functions.php on line 1474 Deprecated: preg_replace(): The /e modifier is deprecated, use preg_replace_callback instead in /storage/content/10/1006410/dgplayers.net/public_html/mkportal/include/functions.php on line 1475 Deprecated: preg_replace(): The /e modifier is deprecated, use preg_replace_callback instead in /storage/content/10/1006410/dgplayers.net/public_html/mkportal/include/functions.php on line 1473 Deprecated: preg_replace(): The /e modifier is deprecated, use preg_replace_callback instead in /storage/content/10/1006410/dgplayers.net/public_html/mkportal/include/functions.php on line 1474 Deprecated: preg_replace(): The /e modifier is deprecated, use preg_replace_callback instead in /storage/content/10/1006410/dgplayers.net/public_html/mkportal/include/functions.php on line 1475 Deprecated: preg_replace(): The /e modifier is deprecated, use preg_replace_callback instead in /storage/content/10/1006410/dgplayers.net/public_html/mkportal/include/functions.php on line 1473 Deprecated: preg_replace(): The /e modifier is deprecated, use preg_replace_callback instead in /storage/content/10/1006410/dgplayers.net/public_html/mkportal/include/functions.php on line 1474 Deprecated: preg_replace(): The /e modifier is deprecated, use preg_replace_callback instead in /storage/content/10/1006410/dgplayers.net/public_html/mkportal/include/functions.php on line 1475 Deprecated: preg_replace(): The /e modifier is deprecated, use preg_replace_callback instead in /storage/content/10/1006410/dgplayers.net/public_html/mkportal/include/functions.php on line 1473 Deprecated: preg_replace(): The /e modifier is deprecated, use preg_replace_callback instead in /storage/content/10/1006410/dgplayers.net/public_html/mkportal/include/functions.php on line 1474 Deprecated: preg_replace(): The /e modifier is deprecated, use preg_replace_callback instead in /storage/content/10/1006410/dgplayers.net/public_html/mkportal/include/functions.php on line 1475 Deprecated: preg_replace(): The /e modifier is deprecated, use preg_replace_callback instead in /storage/content/10/1006410/dgplayers.net/public_html/mkportal/include/functions.php on line 1473 Deprecated: preg_replace(): The /e modifier is deprecated, use preg_replace_callback instead in /storage/content/10/1006410/dgplayers.net/public_html/mkportal/include/functions.php on line 1474 Deprecated: preg_replace(): The /e modifier is deprecated, use preg_replace_callback instead in /storage/content/10/1006410/dgplayers.net/public_html/mkportal/include/functions.php on line 1475 Deprecated: preg_replace(): The /e modifier is deprecated, use preg_replace_callback instead in /storage/content/10/1006410/dgplayers.net/public_html/mkportal/include/functions.php on line 1473 Deprecated: preg_replace(): The /e modifier is deprecated, use preg_replace_callback instead in /storage/content/10/1006410/dgplayers.net/public_html/mkportal/include/functions.php on line 1474 Deprecated: preg_replace(): The /e modifier is deprecated, use preg_replace_callback instead in /storage/content/10/1006410/dgplayers.net/public_html/mkportal/include/functions.php on line 1475 Deprecated: preg_replace(): The /e modifier is deprecated, use preg_replace_callback instead in /storage/content/10/1006410/dgplayers.net/public_html/mkportal/include/functions.php on line 1473 Deprecated: preg_replace(): The /e modifier is deprecated, use preg_replace_callback instead in /storage/content/10/1006410/dgplayers.net/public_html/mkportal/include/functions.php on line 1474 Deprecated: preg_replace(): The /e modifier is deprecated, use preg_replace_callback instead in /storage/content/10/1006410/dgplayers.net/public_html/mkportal/include/functions.php on line 1475 Deprecated: preg_replace(): The /e modifier is deprecated, use preg_replace_callback instead in /storage/content/10/1006410/dgplayers.net/public_html/mkportal/include/functions.php on line 1462 Deprecated: preg_replace(): The /e modifier is deprecated, use preg_replace_callback instead in /storage/content/10/1006410/dgplayers.net/public_html/mkportal/include/functions.php on line 1473 Deprecated: preg_replace(): The /e modifier is deprecated, use preg_replace_callback instead in /storage/content/10/1006410/dgplayers.net/public_html/mkportal/include/functions.php on line 1474 Deprecated: preg_replace(): The /e modifier is deprecated, use preg_replace_callback instead in /storage/content/10/1006410/dgplayers.net/public_html/mkportal/include/functions.php on line 1475 Deprecated: preg_replace(): The /e modifier is deprecated, use preg_replace_callback instead in /storage/content/10/1006410/dgplayers.net/public_html/mkportal/include/functions.php on line 1473 Deprecated: preg_replace(): The /e modifier is deprecated, use preg_replace_callback instead in /storage/content/10/1006410/dgplayers.net/public_html/mkportal/include/functions.php on line 1474 Deprecated: preg_replace(): The /e modifier is deprecated, use preg_replace_callback instead in /storage/content/10/1006410/dgplayers.net/public_html/mkportal/include/functions.php on line 1475 Deprecated: preg_replace(): The /e modifier is deprecated, use preg_replace_callback instead in /storage/content/10/1006410/dgplayers.net/public_html/mkportal/include/functions.php on line 1473 Deprecated: preg_replace(): The /e modifier is deprecated, use preg_replace_callback instead in /storage/content/10/1006410/dgplayers.net/public_html/mkportal/include/functions.php on line 1474 Deprecated: preg_replace(): The /e modifier is deprecated, use preg_replace_callback instead in /storage/content/10/1006410/dgplayers.net/public_html/mkportal/include/functions.php on line 1475 Deprecated: preg_replace(): The /e modifier is deprecated, use preg_replace_callback instead in /storage/content/10/1006410/dgplayers.net/public_html/mkportal/include/functions.php on line 1473 Deprecated: preg_replace(): The /e modifier is deprecated, use preg_replace_callback instead in /storage/content/10/1006410/dgplayers.net/public_html/mkportal/include/functions.php on line 1474 Deprecated: preg_replace(): The /e modifier is deprecated, use preg_replace_callback instead in /storage/content/10/1006410/dgplayers.net/public_html/mkportal/include/functions.php on line 1475 Deprecated: preg_replace(): The /e modifier is deprecated, use preg_replace_callback instead in /storage/content/10/1006410/dgplayers.net/public_html/mkportal/include/functions.php on line 1473 Deprecated: preg_replace(): The /e modifier is deprecated, use preg_replace_callback instead in /storage/content/10/1006410/dgplayers.net/public_html/mkportal/include/functions.php on line 1474 Deprecated: preg_replace(): The /e modifier is deprecated, use preg_replace_callback instead in /storage/content/10/1006410/dgplayers.net/public_html/mkportal/include/functions.php on line 1475 Deprecated: preg_replace(): The /e modifier is deprecated, use preg_replace_callback instead in /storage/content/10/1006410/dgplayers.net/public_html/mkportal/include/functions.php on line 1473 Deprecated: preg_replace(): The /e modifier is deprecated, use preg_replace_callback instead in /storage/content/10/1006410/dgplayers.net/public_html/mkportal/include/functions.php on line 1474 Deprecated: preg_replace(): The /e modifier is deprecated, use preg_replace_callback instead in /storage/content/10/1006410/dgplayers.net/public_html/mkportal/include/functions.php on line 1475 Deprecated: preg_replace(): The /e modifier is deprecated, use preg_replace_callback instead in /storage/content/10/1006410/dgplayers.net/public_html/mkportal/include/functions.php on line 1473 Deprecated: preg_replace(): The /e modifier is deprecated, use preg_replace_callback instead in /storage/content/10/1006410/dgplayers.net/public_html/mkportal/include/functions.php on line 1474 Deprecated: preg_replace(): The /e modifier is deprecated, use preg_replace_callback instead in /storage/content/10/1006410/dgplayers.net/public_html/mkportal/include/functions.php on line 1475 Deprecated: preg_replace(): The /e modifier is deprecated, use preg_replace_callback instead in /storage/content/10/1006410/dgplayers.net/public_html/mkportal/include/functions.php on line 1473 Deprecated: preg_replace(): The /e modifier is deprecated, use preg_replace_callback instead in /storage/content/10/1006410/dgplayers.net/public_html/mkportal/include/functions.php on line 1474 Deprecated: preg_replace(): The /e modifier is deprecated, use preg_replace_callback instead in /storage/content/10/1006410/dgplayers.net/public_html/mkportal/include/functions.php on line 1475 Deprecated: preg_replace(): The /e modifier is deprecated, use preg_replace_callback instead in /storage/content/10/1006410/dgplayers.net/public_html/mkportal/include/functions.php on line 1473 Deprecated: preg_replace(): The /e modifier is deprecated, use preg_replace_callback instead in /storage/content/10/1006410/dgplayers.net/public_html/mkportal/include/functions.php on line 1474 Deprecated: preg_replace(): The /e modifier is deprecated, use preg_replace_callback instead in /storage/content/10/1006410/dgplayers.net/public_html/mkportal/include/functions.php on line 1475 Deprecated: preg_replace(): The /e modifier is deprecated, use preg_replace_callback instead in /storage/content/10/1006410/dgplayers.net/public_html/mkportal/include/functions.php on line 1473 Deprecated: preg_replace(): The /e modifier is deprecated, use preg_replace_callback instead in /storage/content/10/1006410/dgplayers.net/public_html/mkportal/include/functions.php on line 1474 Deprecated: preg_replace(): The /e modifier is deprecated, use preg_replace_callback instead in /storage/content/10/1006410/dgplayers.net/public_html/mkportal/include/functions.php on line 1475 Deprecated: preg_replace(): The /e modifier is deprecated, use preg_replace_callback instead in /storage/content/10/1006410/dgplayers.net/public_html/mkportal/include/functions.php on line 1473 Deprecated: preg_replace(): The /e modifier is deprecated, use preg_replace_callback instead in /storage/content/10/1006410/dgplayers.net/public_html/mkportal/include/functions.php on line 1474 Deprecated: preg_replace(): The /e modifier is deprecated, use preg_replace_callback instead in /storage/content/10/1006410/dgplayers.net/public_html/mkportal/include/functions.php on line 1475 Deprecated: preg_replace(): The /e modifier is deprecated, use preg_replace_callback instead in /storage/content/10/1006410/dgplayers.net/public_html/mkportal/include/functions.php on line 1473 Deprecated: preg_replace(): The /e modifier is deprecated, use preg_replace_callback instead in /storage/content/10/1006410/dgplayers.net/public_html/mkportal/include/functions.php on line 1474 Deprecated: preg_replace(): The /e modifier is deprecated, use preg_replace_callback instead in /storage/content/10/1006410/dgplayers.net/public_html/mkportal/include/functions.php on line 1475 Deprecated: preg_replace(): The /e modifier is deprecated, use preg_replace_callback instead in /storage/content/10/1006410/dgplayers.net/public_html/mkportal/include/functions.php on line 1473 Deprecated: preg_replace(): The /e modifier is deprecated, use preg_replace_callback instead in /storage/content/10/1006410/dgplayers.net/public_html/mkportal/include/functions.php on line 1474 Deprecated: preg_replace(): The /e modifier is deprecated, use preg_replace_callback instead in /storage/content/10/1006410/dgplayers.net/public_html/mkportal/include/functions.php on line 1475 Deprecated: preg_replace(): The /e modifier is deprecated, use preg_replace_callback instead in /storage/content/10/1006410/dgplayers.net/public_html/mkportal/include/functions.php on line 1473 Deprecated: preg_replace(): The /e modifier is deprecated, use preg_replace_callback instead in /storage/content/10/1006410/dgplayers.net/public_html/mkportal/include/functions.php on line 1474 Deprecated: preg_replace(): The /e modifier is deprecated, use preg_replace_callback instead in /storage/content/10/1006410/dgplayers.net/public_html/mkportal/include/functions.php on line 1475 Deprecated: preg_replace(): The /e modifier is deprecated, use preg_replace_callback instead in /storage/content/10/1006410/dgplayers.net/public_html/mkportal/include/functions.php on line 1473 Deprecated: preg_replace(): The /e modifier is deprecated, use preg_replace_callback instead in /storage/content/10/1006410/dgplayers.net/public_html/mkportal/include/functions.php on line 1474 Deprecated: preg_replace(): The /e modifier is deprecated, use preg_replace_callback instead in /storage/content/10/1006410/dgplayers.net/public_html/mkportal/include/functions.php on line 1475 Deprecated: preg_replace(): The /e modifier is deprecated, use preg_replace_callback instead in /storage/content/10/1006410/dgplayers.net/public_html/mkportal/include/functions.php on line 1473 Deprecated: preg_replace(): The /e modifier is deprecated, use preg_replace_callback instead in /storage/content/10/1006410/dgplayers.net/public_html/mkportal/include/functions.php on line 1474 Deprecated: preg_replace(): The /e modifier is deprecated, use preg_replace_callback instead in /storage/content/10/1006410/dgplayers.net/public_html/mkportal/include/functions.php on line 1475 Deprecated: preg_replace(): The /e modifier is deprecated, use preg_replace_callback instead in /storage/content/10/1006410/dgplayers.net/public_html/mkportal/include/functions.php on line 1473 Deprecated: preg_replace(): The /e modifier is deprecated, use preg_replace_callback instead in /storage/content/10/1006410/dgplayers.net/public_html/mkportal/include/functions.php on line 1474 Deprecated: preg_replace(): The /e modifier is deprecated, use preg_replace_callback instead in /storage/content/10/1006410/dgplayers.net/public_html/mkportal/include/functions.php on line 1475 Deprecated: preg_replace(): The /e modifier is deprecated, use preg_replace_callback instead in /storage/content/10/1006410/dgplayers.net/public_html/mkportal/include/functions.php on line 1473 Deprecated: preg_replace(): The /e modifier is deprecated, use preg_replace_callback instead in /storage/content/10/1006410/dgplayers.net/public_html/mkportal/include/functions.php on line 1474 Deprecated: preg_replace(): The /e modifier is deprecated, use preg_replace_callback instead in /storage/content/10/1006410/dgplayers.net/public_html/mkportal/include/functions.php on line 1475 Deprecated: preg_replace(): The /e modifier is deprecated, use preg_replace_callback instead in /storage/content/10/1006410/dgplayers.net/public_html/mkportal/include/functions.php on line 1473 Deprecated: preg_replace(): The /e modifier is deprecated, use preg_replace_callback instead in /storage/content/10/1006410/dgplayers.net/public_html/mkportal/include/functions.php on line 1474 Deprecated: preg_replace(): The /e modifier is deprecated, use preg_replace_callback instead in /storage/content/10/1006410/dgplayers.net/public_html/mkportal/include/functions.php on line 1475 Deprecated: preg_replace(): The /e modifier is deprecated, use preg_replace_callback instead in /storage/content/10/1006410/dgplayers.net/public_html/mkportal/include/functions.php on line 1473 Deprecated: preg_replace(): The /e modifier is deprecated, use preg_replace_callback instead in /storage/content/10/1006410/dgplayers.net/public_html/mkportal/include/functions.php on line 1474 Deprecated: preg_replace(): The /e modifier is deprecated, use preg_replace_callback instead in /storage/content/10/1006410/dgplayers.net/public_html/mkportal/include/functions.php on line 1475 Deprecated: preg_replace(): The /e modifier is deprecated, use preg_replace_callback instead in /storage/content/10/1006410/dgplayers.net/public_html/mkportal/include/functions.php on line 1473 Deprecated: preg_replace(): The /e modifier is deprecated, use preg_replace_callback instead in /storage/content/10/1006410/dgplayers.net/public_html/mkportal/include/functions.php on line 1474 Deprecated: preg_replace(): The /e modifier is deprecated, use preg_replace_callback instead in /storage/content/10/1006410/dgplayers.net/public_html/mkportal/include/functions.php on line 1475 Deprecated: preg_replace(): The /e modifier is deprecated, use preg_replace_callback instead in /storage/content/10/1006410/dgplayers.net/public_html/mkportal/include/functions.php on line 1473 Deprecated: preg_replace(): The /e modifier is deprecated, use preg_replace_callback instead in /storage/content/10/1006410/dgplayers.net/public_html/mkportal/include/functions.php on line 1474 Deprecated: preg_replace(): The /e modifier is deprecated, use preg_replace_callback instead in /storage/content/10/1006410/dgplayers.net/public_html/mkportal/include/functions.php on line 1475 Deprecated: preg_replace(): The /e modifier is deprecated, use preg_replace_callback instead in /storage/content/10/1006410/dgplayers.net/public_html/mkportal/include/functions.php on line 1473 Deprecated: preg_replace(): The /e modifier is deprecated, use preg_replace_callback instead in /storage/content/10/1006410/dgplayers.net/public_html/mkportal/include/functions.php on line 1474 Deprecated: preg_replace(): The /e modifier is deprecated, use preg_replace_callback instead in /storage/content/10/1006410/dgplayers.net/public_html/mkportal/include/functions.php on line 1475 Deprecated: preg_replace(): The /e modifier is deprecated, use preg_replace_callback instead in /storage/content/10/1006410/dgplayers.net/public_html/mkportal/include/functions.php on line 1462 Deprecated: preg_replace(): The /e modifier is deprecated, use preg_replace_callback instead in /storage/content/10/1006410/dgplayers.net/public_html/mkportal/include/functions.php on line 1473 Deprecated: preg_replace(): The /e modifier is deprecated, use preg_replace_callback instead in /storage/content/10/1006410/dgplayers.net/public_html/mkportal/include/functions.php on line 1474 Deprecated: preg_replace(): The /e modifier is deprecated, use preg_replace_callback instead in /storage/content/10/1006410/dgplayers.net/public_html/mkportal/include/functions.php on line 1475 Deprecated: preg_replace(): The /e modifier is deprecated, use preg_replace_callback instead in /storage/content/10/1006410/dgplayers.net/public_html/mkportal/include/functions.php on line 1473 Deprecated: preg_replace(): The /e modifier is deprecated, use preg_replace_callback instead in /storage/content/10/1006410/dgplayers.net/public_html/mkportal/include/functions.php on line 1474 Deprecated: preg_replace(): The /e modifier is deprecated, use preg_replace_callback instead in /storage/content/10/1006410/dgplayers.net/public_html/mkportal/include/functions.php on line 1475 Deprecated: preg_replace(): The /e modifier is deprecated, use preg_replace_callback instead in /storage/content/10/1006410/dgplayers.net/public_html/mkportal/include/functions.php on line 1473 Deprecated: preg_replace(): The /e modifier is deprecated, use preg_replace_callback instead in /storage/content/10/1006410/dgplayers.net/public_html/mkportal/include/functions.php on line 1474 Deprecated: preg_replace(): The /e modifier is deprecated, use preg_replace_callback instead in /storage/content/10/1006410/dgplayers.net/public_html/mkportal/include/functions.php on line 1475 Deprecated: preg_replace(): The /e modifier is deprecated, use preg_replace_callback instead in /storage/content/10/1006410/dgplayers.net/public_html/mkportal/include/functions.php on line 1473 Deprecated: preg_replace(): The /e modifier is deprecated, use preg_replace_callback instead in /storage/content/10/1006410/dgplayers.net/public_html/mkportal/include/functions.php on line 1474 Deprecated: preg_replace(): The /e modifier is deprecated, use preg_replace_callback instead in /storage/content/10/1006410/dgplayers.net/public_html/mkportal/include/functions.php on line 1475 Deprecated: preg_replace(): The /e modifier is deprecated, use preg_replace_callback instead in /storage/content/10/1006410/dgplayers.net/public_html/mkportal/include/functions.php on line 1473 Deprecated: preg_replace(): The /e modifier is deprecated, use preg_replace_callback instead in /storage/content/10/1006410/dgplayers.net/public_html/mkportal/include/functions.php on line 1474 Deprecated: preg_replace(): The /e modifier is deprecated, use preg_replace_callback instead in /storage/content/10/1006410/dgplayers.net/public_html/mkportal/include/functions.php on line 1475 Deprecated: preg_replace(): The /e modifier is deprecated, use preg_replace_callback instead in /storage/content/10/1006410/dgplayers.net/public_html/mkportal/include/functions.php on line 1473 Deprecated: preg_replace(): The /e modifier is deprecated, use preg_replace_callback instead in /storage/content/10/1006410/dgplayers.net/public_html/mkportal/include/functions.php on line 1474 Deprecated: preg_replace(): The /e modifier is deprecated, use preg_replace_callback instead in /storage/content/10/1006410/dgplayers.net/public_html/mkportal/include/functions.php on line 1475 Deprecated: preg_replace(): The /e modifier is deprecated, use preg_replace_callback instead in /storage/content/10/1006410/dgplayers.net/public_html/mkportal/include/functions.php on line 1473 Deprecated: preg_replace(): The /e modifier is deprecated, use preg_replace_callback instead in /storage/content/10/1006410/dgplayers.net/public_html/mkportal/include/functions.php on line 1474 Deprecated: preg_replace(): The /e modifier is deprecated, use preg_replace_callback instead in /storage/content/10/1006410/dgplayers.net/public_html/mkportal/include/functions.php on line 1475 Deprecated: preg_replace(): The /e modifier is deprecated, use preg_replace_callback instead in /storage/content/10/1006410/dgplayers.net/public_html/mkportal/include/functions.php on line 1473 Deprecated: preg_replace(): The /e modifier is deprecated, use preg_replace_callback instead in /storage/content/10/1006410/dgplayers.net/public_html/mkportal/include/functions.php on line 1474 Deprecated: preg_replace(): The /e modifier is deprecated, use preg_replace_callback instead in /storage/content/10/1006410/dgplayers.net/public_html/mkportal/include/functions.php on line 1475 Deprecated: preg_replace(): The /e modifier is deprecated, use preg_replace_callback instead in /storage/content/10/1006410/dgplayers.net/public_html/mkportal/include/functions.php on line 1473 Deprecated: preg_replace(): The /e modifier is deprecated, use preg_replace_callback instead in /storage/content/10/1006410/dgplayers.net/public_html/mkportal/include/functions.php on line 1474 Deprecated: preg_replace(): The /e modifier is deprecated, use preg_replace_callback instead in /storage/content/10/1006410/dgplayers.net/public_html/mkportal/include/functions.php on line 1475 Deprecated: preg_replace(): The /e modifier is deprecated, use preg_replace_callback instead in /storage/content/10/1006410/dgplayers.net/public_html/mkportal/include/functions.php on line 1473 Deprecated: preg_replace(): The /e modifier is deprecated, use preg_replace_callback instead in /storage/content/10/1006410/dgplayers.net/public_html/mkportal/include/functions.php on line 1474 Deprecated: preg_replace(): The /e modifier is deprecated, use preg_replace_callback instead in /storage/content/10/1006410/dgplayers.net/public_html/mkportal/include/functions.php on line 1475 Deprecated: preg_replace(): The /e modifier is deprecated, use preg_replace_callback instead in /storage/content/10/1006410/dgplayers.net/public_html/mkportal/include/functions.php on line 1473 Deprecated: preg_replace(): The /e modifier is deprecated, use preg_replace_callback instead in /storage/content/10/1006410/dgplayers.net/public_html/mkportal/include/functions.php on line 1474 Deprecated: preg_replace(): The /e modifier is deprecated, use preg_replace_callback instead in /storage/content/10/1006410/dgplayers.net/public_html/mkportal/include/functions.php on line 1475 Deprecated: preg_replace(): The /e modifier is deprecated, use preg_replace_callback instead in /storage/content/10/1006410/dgplayers.net/public_html/mkportal/include/functions.php on line 1473 Deprecated: preg_replace(): The /e modifier is deprecated, use preg_replace_callback instead in /storage/content/10/1006410/dgplayers.net/public_html/mkportal/include/functions.php on line 1474 Deprecated: preg_replace(): The /e modifier is deprecated, use preg_replace_callback instead in /storage/content/10/1006410/dgplayers.net/public_html/mkportal/include/functions.php on line 1475 Deprecated: preg_replace(): The /e modifier is deprecated, use preg_replace_callback instead in /storage/content/10/1006410/dgplayers.net/public_html/mkportal/include/functions.php on line 1473 Deprecated: preg_replace(): The /e modifier is deprecated, use preg_replace_callback instead in /storage/content/10/1006410/dgplayers.net/public_html/mkportal/include/functions.php on line 1474 Deprecated: preg_replace(): The /e modifier is deprecated, use preg_replace_callback instead in /storage/content/10/1006410/dgplayers.net/public_html/mkportal/include/functions.php on line 1475 Deprecated: preg_replace(): The /e modifier is deprecated, use preg_replace_callback instead in /storage/content/10/1006410/dgplayers.net/public_html/mkportal/include/functions.php on line 1473 Deprecated: preg_replace(): The /e modifier is deprecated, use preg_replace_callback instead in /storage/content/10/1006410/dgplayers.net/public_html/mkportal/include/functions.php on line 1474 Deprecated: preg_replace(): The /e modifier is deprecated, use preg_replace_callback instead in /storage/content/10/1006410/dgplayers.net/public_html/mkportal/include/functions.php on line 1475 Deprecated: preg_replace(): The /e modifier is deprecated, use preg_replace_callback instead in /storage/content/10/1006410/dgplayers.net/public_html/mkportal/include/functions.php on line 1473 Deprecated: preg_replace(): The /e modifier is deprecated, use preg_replace_callback instead in /storage/content/10/1006410/dgplayers.net/public_html/mkportal/include/functions.php on line 1474 Deprecated: preg_replace(): The /e modifier is deprecated, use preg_replace_callback instead in /storage/content/10/1006410/dgplayers.net/public_html/mkportal/include/functions.php on line 1475 Deprecated: preg_replace(): The /e modifier is deprecated, use preg_replace_callback instead in /storage/content/10/1006410/dgplayers.net/public_html/mkportal/include/functions.php on line 1473 Deprecated: preg_replace(): The /e modifier is deprecated, use preg_replace_callback instead in /storage/content/10/1006410/dgplayers.net/public_html/mkportal/include/functions.php on line 1474 Deprecated: preg_replace(): The /e modifier is deprecated, use preg_replace_callback instead in /storage/content/10/1006410/dgplayers.net/public_html/mkportal/include/functions.php on line 1475 Deprecated: preg_replace(): The /e modifier is deprecated, use preg_replace_callback instead in /storage/content/10/1006410/dgplayers.net/public_html/mkportal/include/functions.php on line 1473 Deprecated: preg_replace(): The /e modifier is deprecated, use preg_replace_callback instead in /storage/content/10/1006410/dgplayers.net/public_html/mkportal/include/functions.php on line 1474 Deprecated: preg_replace(): The /e modifier is deprecated, use preg_replace_callback instead in /storage/content/10/1006410/dgplayers.net/public_html/mkportal/include/functions.php on line 1475 Deprecated: preg_replace(): The /e modifier is deprecated, use preg_replace_callback instead in /storage/content/10/1006410/dgplayers.net/public_html/mkportal/include/functions.php on line 1473 Deprecated: preg_replace(): The /e modifier is deprecated, use preg_replace_callback instead in /storage/content/10/1006410/dgplayers.net/public_html/mkportal/include/functions.php on line 1474 Deprecated: preg_replace(): The /e modifier is deprecated, use preg_replace_callback instead in /storage/content/10/1006410/dgplayers.net/public_html/mkportal/include/functions.php on line 1475 Deprecated: preg_replace(): The /e modifier is deprecated, use preg_replace_callback instead in /storage/content/10/1006410/dgplayers.net/public_html/mkportal/include/functions.php on line 1473 Deprecated: preg_replace(): The /e modifier is deprecated, use preg_replace_callback instead in /storage/content/10/1006410/dgplayers.net/public_html/mkportal/include/functions.php on line 1474 Deprecated: preg_replace(): The /e modifier is deprecated, use preg_replace_callback instead in /storage/content/10/1006410/dgplayers.net/public_html/mkportal/include/functions.php on line 1475 Deprecated: preg_replace(): The /e modifier is deprecated, use preg_replace_callback instead in /storage/content/10/1006410/dgplayers.net/public_html/mkportal/include/functions.php on line 1473 Deprecated: preg_replace(): The /e modifier is deprecated, use preg_replace_callback instead in /storage/content/10/1006410/dgplayers.net/public_html/mkportal/include/functions.php on line 1474 Deprecated: preg_replace(): The /e modifier is deprecated, use preg_replace_callback instead in /storage/content/10/1006410/dgplayers.net/public_html/mkportal/include/functions.php on line 1475 Deprecated: preg_replace(): The /e modifier is deprecated, use preg_replace_callback instead in /storage/content/10/1006410/dgplayers.net/public_html/mkportal/include/functions.php on line 1473 Deprecated: preg_replace(): The /e modifier is deprecated, use preg_replace_callback instead in /storage/content/10/1006410/dgplayers.net/public_html/mkportal/include/functions.php on line 1474 Deprecated: preg_replace(): The /e modifier is deprecated, use preg_replace_callback instead in /storage/content/10/1006410/dgplayers.net/public_html/mkportal/include/functions.php on line 1475 Deprecated: preg_replace(): The /e modifier is deprecated, use preg_replace_callback instead in /storage/content/10/1006410/dgplayers.net/public_html/mkportal/include/functions.php on line 1473 Deprecated: preg_replace(): The /e modifier is deprecated, use preg_replace_callback instead in /storage/content/10/1006410/dgplayers.net/public_html/mkportal/include/functions.php on line 1474 Deprecated: preg_replace(): The /e modifier is deprecated, use preg_replace_callback instead in /storage/content/10/1006410/dgplayers.net/public_html/mkportal/include/functions.php on line 1475 Deprecated: preg_replace(): The /e modifier is deprecated, use preg_replace_callback instead in /storage/content/10/1006410/dgplayers.net/public_html/mkportal/include/functions.php on line 1473 Deprecated: preg_replace(): The /e modifier is deprecated, use preg_replace_callback instead in /storage/content/10/1006410/dgplayers.net/public_html/mkportal/include/functions.php on line 1474 Deprecated: preg_replace(): The /e modifier is deprecated, use preg_replace_callback instead in /storage/content/10/1006410/dgplayers.net/public_html/mkportal/include/functions.php on line 1475 Deprecated: preg_replace(): The /e modifier is deprecated, use preg_replace_callback instead in /storage/content/10/1006410/dgplayers.net/public_html/mkportal/include/functions.php on line 1473 Deprecated: preg_replace(): The /e modifier is deprecated, use preg_replace_callback instead in /storage/content/10/1006410/dgplayers.net/public_html/mkportal/include/functions.php on line 1474 Deprecated: preg_replace(): The /e modifier is deprecated, use preg_replace_callback instead in /storage/content/10/1006410/dgplayers.net/public_html/mkportal/include/functions.php on line 1475 Deprecated: preg_replace(): The /e modifier is deprecated, use preg_replace_callback instead in /storage/content/10/1006410/dgplayers.net/public_html/mkportal/include/functions.php on line 1473 Deprecated: preg_replace(): The /e modifier is deprecated, use preg_replace_callback instead in /storage/content/10/1006410/dgplayers.net/public_html/mkportal/include/functions.php on line 1474 Deprecated: preg_replace(): The /e modifier is deprecated, use preg_replace_callback instead in /storage/content/10/1006410/dgplayers.net/public_html/mkportal/include/functions.php on line 1475 Deprecated: preg_replace(): The /e modifier is deprecated, use preg_replace_callback instead in /storage/content/10/1006410/dgplayers.net/public_html/mkportal/include/functions.php on line 1473 Deprecated: preg_replace(): The /e modifier is deprecated, use preg_replace_callback instead in /storage/content/10/1006410/dgplayers.net/public_html/mkportal/include/functions.php on line 1474 Deprecated: preg_replace(): The /e modifier is deprecated, use preg_replace_callback instead in /storage/content/10/1006410/dgplayers.net/public_html/mkportal/include/functions.php on line 1475 Deprecated: preg_replace(): The /e modifier is deprecated, use preg_replace_callback instead in /storage/content/10/1006410/dgplayers.net/public_html/mkportal/include/functions.php on line 1473 Deprecated: preg_replace(): The /e modifier is deprecated, use preg_replace_callback instead in /storage/content/10/1006410/dgplayers.net/public_html/mkportal/include/functions.php on line 1474 Deprecated: preg_replace(): The /e modifier is deprecated, use preg_replace_callback instead in /storage/content/10/1006410/dgplayers.net/public_html/mkportal/include/functions.php on line 1475 Deprecated: preg_replace(): The /e modifier is deprecated, use preg_replace_callback instead in /storage/content/10/1006410/dgplayers.net/public_html/mkportal/include/functions.php on line 1473 Deprecated: preg_replace(): The /e modifier is deprecated, use preg_replace_callback instead in /storage/content/10/1006410/dgplayers.net/public_html/mkportal/include/functions.php on line 1474 Deprecated: preg_replace(): The /e modifier is deprecated, use preg_replace_callback instead in /storage/content/10/1006410/dgplayers.net/public_html/mkportal/include/functions.php on line 1475 Deprecated: preg_replace(): The /e modifier is deprecated, use preg_replace_callback instead in /storage/content/10/1006410/dgplayers.net/public_html/mkportal/include/functions.php on line 1473 Deprecated: preg_replace(): The /e modifier is deprecated, use preg_replace_callback instead in /storage/content/10/1006410/dgplayers.net/public_html/mkportal/include/functions.php on line 1474 Deprecated: preg_replace(): The /e modifier is deprecated, use preg_replace_callback instead in /storage/content/10/1006410/dgplayers.net/public_html/mkportal/include/functions.php on line 1475 Deprecated: preg_replace(): The /e modifier is deprecated, use preg_replace_callback instead in /storage/content/10/1006410/dgplayers.net/public_html/mkportal/include/functions.php on line 1473 Deprecated: preg_replace(): The /e modifier is deprecated, use preg_replace_callback instead in /storage/content/10/1006410/dgplayers.net/public_html/mkportal/include/functions.php on line 1474 Deprecated: preg_replace(): The /e modifier is deprecated, use preg_replace_callback instead in /storage/content/10/1006410/dgplayers.net/public_html/mkportal/include/functions.php on line 1475 Deprecated: preg_replace(): The /e modifier is deprecated, use preg_replace_callback instead in /storage/content/10/1006410/dgplayers.net/public_html/mkportal/include/functions.php on line 1473 Deprecated: preg_replace(): The /e modifier is deprecated, use preg_replace_callback instead in /storage/content/10/1006410/dgplayers.net/public_html/mkportal/include/functions.php on line 1474 Deprecated: preg_replace(): The /e modifier is deprecated, use preg_replace_callback instead in /storage/content/10/1006410/dgplayers.net/public_html/mkportal/include/functions.php on line 1475 Deprecated: preg_replace(): The /e modifier is deprecated, use preg_replace_callback instead in /storage/content/10/1006410/dgplayers.net/public_html/mkportal/include/functions.php on line 1473 Deprecated: preg_replace(): The /e modifier is deprecated, use preg_replace_callback instead in /storage/content/10/1006410/dgplayers.net/public_html/mkportal/include/functions.php on line 1474 Deprecated: preg_replace(): The /e modifier is deprecated, use preg_replace_callback instead in /storage/content/10/1006410/dgplayers.net/public_html/mkportal/include/functions.php on line 1475 Deprecated: preg_replace(): The /e modifier is deprecated, use preg_replace_callback instead in /storage/content/10/1006410/dgplayers.net/public_html/mkportal/include/functions.php on line 1473 Deprecated: preg_replace(): The /e modifier is deprecated, use preg_replace_callback instead in /storage/content/10/1006410/dgplayers.net/public_html/mkportal/include/functions.php on line 1474 Deprecated: preg_replace(): The /e modifier is deprecated, use preg_replace_callback instead in /storage/content/10/1006410/dgplayers.net/public_html/mkportal/include/functions.php on line 1475
Stories of a Cleric
A small bound book scuffed and stained from many adventures.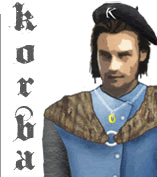 Monday, 25 January 2016
Painting

The rogue walked into the empty guild lot, he looked around at the flat empty space and smiled. There had been many discussions, plans and even maps drawn to decide what might be contained within its boundaries one day. Nothing grand or ostentatious, but contained, beautiful and safe. A sanctuary within a sanctuary.

But for now he needed somewhere quiet and out in the open air so the paint would dry. Carefully removing his Ring of Levity from his finger, he rummaged in his pockets for a long silver chain with a clasp. Fixing the ring on the chain he paused a moment to carefully examine its intricate design before releasing it to hang around his neck, the bright light shining in front of him.

Looking around he found two small branches and used his dagger to shave off any stems and twigs, heading back near his pack he pushed them firmly in ground about four feet apart. Returning to his pack he removed a length of string and fastened it between the two wooden uprights, testing the string with his finger to check it was secure. Working methodically he setup his art supplies and then began to carefully colour in each little wooden object before hanging them on the makeshift line to dry.


Thursday, 21 January 2016
035180 visitors