Deprecated: preg_replace(): The /e modifier is deprecated, use preg_replace_callback instead in /storage/content/10/1006410/dgplayers.net/public_html/mkportal/include/functions.php on line 1473 Deprecated: preg_replace(): The /e modifier is deprecated, use preg_replace_callback instead in /storage/content/10/1006410/dgplayers.net/public_html/mkportal/include/functions.php on line 1474 Deprecated: preg_replace(): The /e modifier is deprecated, use preg_replace_callback instead in /storage/content/10/1006410/dgplayers.net/public_html/mkportal/include/functions.php on line 1475 Deprecated: preg_replace(): The /e modifier is deprecated, use preg_replace_callback instead in /storage/content/10/1006410/dgplayers.net/public_html/mkportal/include/functions.php on line 1473 Deprecated: preg_replace(): The /e modifier is deprecated, use preg_replace_callback instead in /storage/content/10/1006410/dgplayers.net/public_html/mkportal/include/functions.php on line 1474 Deprecated: preg_replace(): The /e modifier is deprecated, use preg_replace_callback instead in /storage/content/10/1006410/dgplayers.net/public_html/mkportal/include/functions.php on line 1475 Deprecated: preg_replace(): The /e modifier is deprecated, use preg_replace_callback instead in /storage/content/10/1006410/dgplayers.net/public_html/mkportal/include/functions.php on line 1473 Deprecated: preg_replace(): The /e modifier is deprecated, use preg_replace_callback instead in /storage/content/10/1006410/dgplayers.net/public_html/mkportal/include/functions.php on line 1474 Deprecated: preg_replace(): The /e modifier is deprecated, use preg_replace_callback instead in /storage/content/10/1006410/dgplayers.net/public_html/mkportal/include/functions.php on line 1475 Deprecated: preg_replace(): The /e modifier is deprecated, use preg_replace_callback instead in /storage/content/10/1006410/dgplayers.net/public_html/mkportal/include/functions.php on line 1473 Deprecated: preg_replace(): The /e modifier is deprecated, use preg_replace_callback instead in /storage/content/10/1006410/dgplayers.net/public_html/mkportal/include/functions.php on line 1474 Deprecated: preg_replace(): The /e modifier is deprecated, use preg_replace_callback instead in /storage/content/10/1006410/dgplayers.net/public_html/mkportal/include/functions.php on line 1475 Deprecated: preg_replace(): The /e modifier is deprecated, use preg_replace_callback instead in /storage/content/10/1006410/dgplayers.net/public_html/mkportal/include/functions.php on line 1473 Deprecated: preg_replace(): The /e modifier is deprecated, use preg_replace_callback instead in /storage/content/10/1006410/dgplayers.net/public_html/mkportal/include/functions.php on line 1474 Deprecated: preg_replace(): The /e modifier is deprecated, use preg_replace_callback instead in /storage/content/10/1006410/dgplayers.net/public_html/mkportal/include/functions.php on line 1475 Deprecated: preg_replace(): The /e modifier is deprecated, use preg_replace_callback instead in /storage/content/10/1006410/dgplayers.net/public_html/mkportal/include/functions.php on line 1473 Deprecated: preg_replace(): The /e modifier is deprecated, use preg_replace_callback instead in /storage/content/10/1006410/dgplayers.net/public_html/mkportal/include/functions.php on line 1474 Deprecated: preg_replace(): The /e modifier is deprecated, use preg_replace_callback instead in /storage/content/10/1006410/dgplayers.net/public_html/mkportal/include/functions.php on line 1475 Deprecated: preg_replace(): The /e modifier is deprecated, use preg_replace_callback instead in /storage/content/10/1006410/dgplayers.net/public_html/mkportal/include/functions.php on line 1473 Deprecated: preg_replace(): The /e modifier is deprecated, use preg_replace_callback instead in /storage/content/10/1006410/dgplayers.net/public_html/mkportal/include/functions.php on line 1474 Deprecated: preg_replace(): The /e modifier is deprecated, use preg_replace_callback instead in /storage/content/10/1006410/dgplayers.net/public_html/mkportal/include/functions.php on line 1475 Deprecated: preg_replace(): The /e modifier is deprecated, use preg_replace_callback instead in /storage/content/10/1006410/dgplayers.net/public_html/mkportal/include/functions.php on line 1473 Deprecated: preg_replace(): The /e modifier is deprecated, use preg_replace_callback instead in /storage/content/10/1006410/dgplayers.net/public_html/mkportal/include/functions.php on line 1474 Deprecated: preg_replace(): The /e modifier is deprecated, use preg_replace_callback instead in /storage/content/10/1006410/dgplayers.net/public_html/mkportal/include/functions.php on line 1475 Deprecated: preg_replace(): The /e modifier is deprecated, use preg_replace_callback instead in /storage/content/10/1006410/dgplayers.net/public_html/mkportal/include/functions.php on line 1473 Deprecated: preg_replace(): The /e modifier is deprecated, use preg_replace_callback instead in /storage/content/10/1006410/dgplayers.net/public_html/mkportal/include/functions.php on line 1474 Deprecated: preg_replace(): The /e modifier is deprecated, use preg_replace_callback instead in /storage/content/10/1006410/dgplayers.net/public_html/mkportal/include/functions.php on line 1475 Deprecated: preg_replace(): The /e modifier is deprecated, use preg_replace_callback instead in /storage/content/10/1006410/dgplayers.net/public_html/mkportal/include/functions.php on line 1473 Deprecated: preg_replace(): The /e modifier is deprecated, use preg_replace_callback instead in /storage/content/10/1006410/dgplayers.net/public_html/mkportal/include/functions.php on line 1474 Deprecated: preg_replace(): The /e modifier is deprecated, use preg_replace_callback instead in /storage/content/10/1006410/dgplayers.net/public_html/mkportal/include/functions.php on line 1475 Deprecated: preg_replace(): The /e modifier is deprecated, use preg_replace_callback instead in /storage/content/10/1006410/dgplayers.net/public_html/mkportal/include/functions.php on line 1473 Deprecated: preg_replace(): The /e modifier is deprecated, use preg_replace_callback instead in /storage/content/10/1006410/dgplayers.net/public_html/mkportal/include/functions.php on line 1474 Deprecated: preg_replace(): The /e modifier is deprecated, use preg_replace_callback instead in /storage/content/10/1006410/dgplayers.net/public_html/mkportal/include/functions.php on line 1475 Deprecated: preg_replace(): The /e modifier is deprecated, use preg_replace_callback instead in /storage/content/10/1006410/dgplayers.net/public_html/mkportal/include/functions.php on line 1473 Deprecated: preg_replace(): The /e modifier is deprecated, use preg_replace_callback instead in /storage/content/10/1006410/dgplayers.net/public_html/mkportal/include/functions.php on line 1474 Deprecated: preg_replace(): The /e modifier is deprecated, use preg_replace_callback instead in /storage/content/10/1006410/dgplayers.net/public_html/mkportal/include/functions.php on line 1475 Deprecated: preg_replace(): The /e modifier is deprecated, use preg_replace_callback instead in /storage/content/10/1006410/dgplayers.net/public_html/mkportal/include/functions.php on line 1473 Deprecated: preg_replace(): The /e modifier is deprecated, use preg_replace_callback instead in /storage/content/10/1006410/dgplayers.net/public_html/mkportal/include/functions.php on line 1474 Deprecated: preg_replace(): The /e modifier is deprecated, use preg_replace_callback instead in /storage/content/10/1006410/dgplayers.net/public_html/mkportal/include/functions.php on line 1475 Deprecated: preg_replace(): The /e modifier is deprecated, use preg_replace_callback instead in /storage/content/10/1006410/dgplayers.net/public_html/mkportal/include/functions.php on line 1473 Deprecated: preg_replace(): The /e modifier is deprecated, use preg_replace_callback instead in /storage/content/10/1006410/dgplayers.net/public_html/mkportal/include/functions.php on line 1474 Deprecated: preg_replace(): The /e modifier is deprecated, use preg_replace_callback instead in /storage/content/10/1006410/dgplayers.net/public_html/mkportal/include/functions.php on line 1475 Deprecated: preg_replace(): The /e modifier is deprecated, use preg_replace_callback instead in /storage/content/10/1006410/dgplayers.net/public_html/mkportal/include/functions.php on line 1473 Deprecated: preg_replace(): The /e modifier is deprecated, use preg_replace_callback instead in /storage/content/10/1006410/dgplayers.net/public_html/mkportal/include/functions.php on line 1474 Deprecated: preg_replace(): The /e modifier is deprecated, use preg_replace_callback instead in /storage/content/10/1006410/dgplayers.net/public_html/mkportal/include/functions.php on line 1475 Deprecated: preg_replace(): The /e modifier is deprecated, use preg_replace_callback instead in /storage/content/10/1006410/dgplayers.net/public_html/mkportal/include/functions.php on line 1473 Deprecated: preg_replace(): The /e modifier is deprecated, use preg_replace_callback instead in /storage/content/10/1006410/dgplayers.net/public_html/mkportal/include/functions.php on line 1474 Deprecated: preg_replace(): The /e modifier is deprecated, use preg_replace_callback instead in /storage/content/10/1006410/dgplayers.net/public_html/mkportal/include/functions.php on line 1475 Deprecated: preg_replace(): The /e modifier is deprecated, use preg_replace_callback instead in /storage/content/10/1006410/dgplayers.net/public_html/mkportal/include/functions.php on line 1473 Deprecated: preg_replace(): The /e modifier is deprecated, use preg_replace_callback instead in /storage/content/10/1006410/dgplayers.net/public_html/mkportal/include/functions.php on line 1474 Deprecated: preg_replace(): The /e modifier is deprecated, use preg_replace_callback instead in /storage/content/10/1006410/dgplayers.net/public_html/mkportal/include/functions.php on line 1475 Deprecated: preg_replace(): The /e modifier is deprecated, use preg_replace_callback instead in /storage/content/10/1006410/dgplayers.net/public_html/mkportal/include/functions.php on line 1473 Deprecated: preg_replace(): The /e modifier is deprecated, use preg_replace_callback instead in /storage/content/10/1006410/dgplayers.net/public_html/mkportal/include/functions.php on line 1474 Deprecated: preg_replace(): The /e modifier is deprecated, use preg_replace_callback instead in /storage/content/10/1006410/dgplayers.net/public_html/mkportal/include/functions.php on line 1475 Deprecated: preg_replace(): The /e modifier is deprecated, use preg_replace_callback instead in /storage/content/10/1006410/dgplayers.net/public_html/mkportal/include/functions.php on line 1473 Deprecated: preg_replace(): The /e modifier is deprecated, use preg_replace_callback instead in /storage/content/10/1006410/dgplayers.net/public_html/mkportal/include/functions.php on line 1474 Deprecated: preg_replace(): The /e modifier is deprecated, use preg_replace_callback instead in /storage/content/10/1006410/dgplayers.net/public_html/mkportal/include/functions.php on line 1475 Deprecated: preg_replace(): The /e modifier is deprecated, use preg_replace_callback instead in /storage/content/10/1006410/dgplayers.net/public_html/mkportal/include/functions.php on line 1473 Deprecated: preg_replace(): The /e modifier is deprecated, use preg_replace_callback instead in /storage/content/10/1006410/dgplayers.net/public_html/mkportal/include/functions.php on line 1474 Deprecated: preg_replace(): The /e modifier is deprecated, use preg_replace_callback instead in /storage/content/10/1006410/dgplayers.net/public_html/mkportal/include/functions.php on line 1475 Deprecated: preg_replace(): The /e modifier is deprecated, use preg_replace_callback instead in /storage/content/10/1006410/dgplayers.net/public_html/mkportal/include/functions.php on line 1473 Deprecated: preg_replace(): The /e modifier is deprecated, use preg_replace_callback instead in /storage/content/10/1006410/dgplayers.net/public_html/mkportal/include/functions.php on line 1474 Deprecated: preg_replace(): The /e modifier is deprecated, use preg_replace_callback instead in /storage/content/10/1006410/dgplayers.net/public_html/mkportal/include/functions.php on line 1475 Deprecated: preg_replace(): The /e modifier is deprecated, use preg_replace_callback instead in /storage/content/10/1006410/dgplayers.net/public_html/mkportal/include/functions.php on line 1473 Deprecated: preg_replace(): The /e modifier is deprecated, use preg_replace_callback instead in /storage/content/10/1006410/dgplayers.net/public_html/mkportal/include/functions.php on line 1474 Deprecated: preg_replace(): The /e modifier is deprecated, use preg_replace_callback instead in /storage/content/10/1006410/dgplayers.net/public_html/mkportal/include/functions.php on line 1475 Deprecated: preg_replace(): The /e modifier is deprecated, use preg_replace_callback instead in /storage/content/10/1006410/dgplayers.net/public_html/mkportal/include/functions.php on line 1473 Deprecated: preg_replace(): The /e modifier is deprecated, use preg_replace_callback instead in /storage/content/10/1006410/dgplayers.net/public_html/mkportal/include/functions.php on line 1474 Deprecated: preg_replace(): The /e modifier is deprecated, use preg_replace_callback instead in /storage/content/10/1006410/dgplayers.net/public_html/mkportal/include/functions.php on line 1475 Deprecated: preg_replace(): The /e modifier is deprecated, use preg_replace_callback instead in /storage/content/10/1006410/dgplayers.net/public_html/mkportal/include/functions.php on line 1473 Deprecated: preg_replace(): The /e modifier is deprecated, use preg_replace_callback instead in /storage/content/10/1006410/dgplayers.net/public_html/mkportal/include/functions.php on line 1474 Deprecated: preg_replace(): The /e modifier is deprecated, use preg_replace_callback instead in /storage/content/10/1006410/dgplayers.net/public_html/mkportal/include/functions.php on line 1475 Deprecated: preg_replace(): The /e modifier is deprecated, use preg_replace_callback instead in /storage/content/10/1006410/dgplayers.net/public_html/mkportal/include/functions.php on line 1473 Deprecated: preg_replace(): The /e modifier is deprecated, use preg_replace_callback instead in /storage/content/10/1006410/dgplayers.net/public_html/mkportal/include/functions.php on line 1474 Deprecated: preg_replace(): The /e modifier is deprecated, use preg_replace_callback instead in /storage/content/10/1006410/dgplayers.net/public_html/mkportal/include/functions.php on line 1475 Deprecated: preg_replace(): The /e modifier is deprecated, use preg_replace_callback instead in /storage/content/10/1006410/dgplayers.net/public_html/mkportal/include/functions.php on line 1473 Deprecated: preg_replace(): The /e modifier is deprecated, use preg_replace_callback instead in /storage/content/10/1006410/dgplayers.net/public_html/mkportal/include/functions.php on line 1474 Deprecated: preg_replace(): The /e modifier is deprecated, use preg_replace_callback instead in /storage/content/10/1006410/dgplayers.net/public_html/mkportal/include/functions.php on line 1475 Deprecated: preg_replace(): The /e modifier is deprecated, use preg_replace_callback instead in /storage/content/10/1006410/dgplayers.net/public_html/mkportal/include/functions.php on line 1473 Deprecated: preg_replace(): The /e modifier is deprecated, use preg_replace_callback instead in /storage/content/10/1006410/dgplayers.net/public_html/mkportal/include/functions.php on line 1474 Deprecated: preg_replace(): The /e modifier is deprecated, use preg_replace_callback instead in /storage/content/10/1006410/dgplayers.net/public_html/mkportal/include/functions.php on line 1475 Deprecated: preg_replace(): The /e modifier is deprecated, use preg_replace_callback instead in /storage/content/10/1006410/dgplayers.net/public_html/mkportal/include/functions.php on line 1473 Deprecated: preg_replace(): The /e modifier is deprecated, use preg_replace_callback instead in /storage/content/10/1006410/dgplayers.net/public_html/mkportal/include/functions.php on line 1474 Deprecated: preg_replace(): The /e modifier is deprecated, use preg_replace_callback instead in /storage/content/10/1006410/dgplayers.net/public_html/mkportal/include/functions.php on line 1475 Deprecated: preg_replace(): The /e modifier is deprecated, use preg_replace_callback instead in /storage/content/10/1006410/dgplayers.net/public_html/mkportal/include/functions.php on line 1473 Deprecated: preg_replace(): The /e modifier is deprecated, use preg_replace_callback instead in /storage/content/10/1006410/dgplayers.net/public_html/mkportal/include/functions.php on line 1474 Deprecated: preg_replace(): The /e modifier is deprecated, use preg_replace_callback instead in /storage/content/10/1006410/dgplayers.net/public_html/mkportal/include/functions.php on line 1475 Deprecated: preg_replace(): The /e modifier is deprecated, use preg_replace_callback instead in /storage/content/10/1006410/dgplayers.net/public_html/mkportal/include/functions.php on line 1473 Deprecated: preg_replace(): The /e modifier is deprecated, use preg_replace_callback instead in /storage/content/10/1006410/dgplayers.net/public_html/mkportal/include/functions.php on line 1474 Deprecated: preg_replace(): The /e modifier is deprecated, use preg_replace_callback instead in /storage/content/10/1006410/dgplayers.net/public_html/mkportal/include/functions.php on line 1475 Deprecated: preg_replace(): The /e modifier is deprecated, use preg_replace_callback instead in /storage/content/10/1006410/dgplayers.net/public_html/mkportal/include/functions.php on line 1473 Deprecated: preg_replace(): The /e modifier is deprecated, use preg_replace_callback instead in /storage/content/10/1006410/dgplayers.net/public_html/mkportal/include/functions.php on line 1474 Deprecated: preg_replace(): The /e modifier is deprecated, use preg_replace_callback instead in /storage/content/10/1006410/dgplayers.net/public_html/mkportal/include/functions.php on line 1475 Deprecated: preg_replace(): The /e modifier is deprecated, use preg_replace_callback instead in /storage/content/10/1006410/dgplayers.net/public_html/mkportal/include/functions.php on line 1473 Deprecated: preg_replace(): The /e modifier is deprecated, use preg_replace_callback instead in /storage/content/10/1006410/dgplayers.net/public_html/mkportal/include/functions.php on line 1474 Deprecated: preg_replace(): The /e modifier is deprecated, use preg_replace_callback instead in /storage/content/10/1006410/dgplayers.net/public_html/mkportal/include/functions.php on line 1475 Deprecated: preg_replace(): The /e modifier is deprecated, use preg_replace_callback instead in /storage/content/10/1006410/dgplayers.net/public_html/mkportal/include/functions.php on line 1473 Deprecated: preg_replace(): The /e modifier is deprecated, use preg_replace_callback instead in /storage/content/10/1006410/dgplayers.net/public_html/mkportal/include/functions.php on line 1474 Deprecated: preg_replace(): The /e modifier is deprecated, use preg_replace_callback instead in /storage/content/10/1006410/dgplayers.net/public_html/mkportal/include/functions.php on line 1475 Deprecated: preg_replace(): The /e modifier is deprecated, use preg_replace_callback instead in /storage/content/10/1006410/dgplayers.net/public_html/mkportal/include/functions.php on line 1473 Deprecated: preg_replace(): The /e modifier is deprecated, use preg_replace_callback instead in /storage/content/10/1006410/dgplayers.net/public_html/mkportal/include/functions.php on line 1474 Deprecated: preg_replace(): The /e modifier is deprecated, use preg_replace_callback instead in /storage/content/10/1006410/dgplayers.net/public_html/mkportal/include/functions.php on line 1475 Deprecated: preg_replace(): The /e modifier is deprecated, use preg_replace_callback instead in /storage/content/10/1006410/dgplayers.net/public_html/mkportal/include/functions.php on line 1473 Deprecated: preg_replace(): The /e modifier is deprecated, use preg_replace_callback instead in /storage/content/10/1006410/dgplayers.net/public_html/mkportal/include/functions.php on line 1474 Deprecated: preg_replace(): The /e modifier is deprecated, use preg_replace_callback instead in /storage/content/10/1006410/dgplayers.net/public_html/mkportal/include/functions.php on line 1475 Deprecated: preg_replace(): The /e modifier is deprecated, use preg_replace_callback instead in /storage/content/10/1006410/dgplayers.net/public_html/mkportal/include/functions.php on line 1473 Deprecated: preg_replace(): The /e modifier is deprecated, use preg_replace_callback instead in /storage/content/10/1006410/dgplayers.net/public_html/mkportal/include/functions.php on line 1474 Deprecated: preg_replace(): The /e modifier is deprecated, use preg_replace_callback instead in /storage/content/10/1006410/dgplayers.net/public_html/mkportal/include/functions.php on line 1475 Deprecated: preg_replace(): The /e modifier is deprecated, use preg_replace_callback instead in /storage/content/10/1006410/dgplayers.net/public_html/mkportal/include/functions.php on line 1462 Deprecated: preg_replace(): The /e modifier is deprecated, use preg_replace_callback instead in /storage/content/10/1006410/dgplayers.net/public_html/mkportal/include/functions.php on line 1473 Deprecated: preg_replace(): The /e modifier is deprecated, use preg_replace_callback instead in /storage/content/10/1006410/dgplayers.net/public_html/mkportal/include/functions.php on line 1474 Deprecated: preg_replace(): The /e modifier is deprecated, use preg_replace_callback instead in /storage/content/10/1006410/dgplayers.net/public_html/mkportal/include/functions.php on line 1475 Deprecated: preg_replace(): The /e modifier is deprecated, use preg_replace_callback instead in /storage/content/10/1006410/dgplayers.net/public_html/mkportal/include/functions.php on line 1473 Deprecated: preg_replace(): The /e modifier is deprecated, use preg_replace_callback instead in /storage/content/10/1006410/dgplayers.net/public_html/mkportal/include/functions.php on line 1474 Deprecated: preg_replace(): The /e modifier is deprecated, use preg_replace_callback instead in /storage/content/10/1006410/dgplayers.net/public_html/mkportal/include/functions.php on line 1475 Deprecated: preg_replace(): The /e modifier is deprecated, use preg_replace_callback instead in /storage/content/10/1006410/dgplayers.net/public_html/mkportal/include/functions.php on line 1473 Deprecated: preg_replace(): The /e modifier is deprecated, use preg_replace_callback instead in /storage/content/10/1006410/dgplayers.net/public_html/mkportal/include/functions.php on line 1474 Deprecated: preg_replace(): The /e modifier is deprecated, use preg_replace_callback instead in /storage/content/10/1006410/dgplayers.net/public_html/mkportal/include/functions.php on line 1475 Deprecated: preg_replace(): The /e modifier is deprecated, use preg_replace_callback instead in /storage/content/10/1006410/dgplayers.net/public_html/mkportal/include/functions.php on line 1473 Deprecated: preg_replace(): The /e modifier is deprecated, use preg_replace_callback instead in /storage/content/10/1006410/dgplayers.net/public_html/mkportal/include/functions.php on line 1474 Deprecated: preg_replace(): The /e modifier is deprecated, use preg_replace_callback instead in /storage/content/10/1006410/dgplayers.net/public_html/mkportal/include/functions.php on line 1475 Deprecated: preg_replace(): The /e modifier is deprecated, use preg_replace_callback instead in /storage/content/10/1006410/dgplayers.net/public_html/mkportal/include/functions.php on line 1473 Deprecated: preg_replace(): The /e modifier is deprecated, use preg_replace_callback instead in /storage/content/10/1006410/dgplayers.net/public_html/mkportal/include/functions.php on line 1474 Deprecated: preg_replace(): The /e modifier is deprecated, use preg_replace_callback instead in /storage/content/10/1006410/dgplayers.net/public_html/mkportal/include/functions.php on line 1475 Deprecated: preg_replace(): The /e modifier is deprecated, use preg_replace_callback instead in /storage/content/10/1006410/dgplayers.net/public_html/mkportal/include/functions.php on line 1473 Deprecated: preg_replace(): The /e modifier is deprecated, use preg_replace_callback instead in /storage/content/10/1006410/dgplayers.net/public_html/mkportal/include/functions.php on line 1474 Deprecated: preg_replace(): The /e modifier is deprecated, use preg_replace_callback instead in /storage/content/10/1006410/dgplayers.net/public_html/mkportal/include/functions.php on line 1475 Deprecated: preg_replace(): The /e modifier is deprecated, use preg_replace_callback instead in /storage/content/10/1006410/dgplayers.net/public_html/mkportal/include/functions.php on line 1473 Deprecated: preg_replace(): The /e modifier is deprecated, use preg_replace_callback instead in /storage/content/10/1006410/dgplayers.net/public_html/mkportal/include/functions.php on line 1474 Deprecated: preg_replace(): The /e modifier is deprecated, use preg_replace_callback instead in /storage/content/10/1006410/dgplayers.net/public_html/mkportal/include/functions.php on line 1475 Deprecated: preg_replace(): The /e modifier is deprecated, use preg_replace_callback instead in /storage/content/10/1006410/dgplayers.net/public_html/mkportal/include/functions.php on line 1473 Deprecated: preg_replace(): The /e modifier is deprecated, use preg_replace_callback instead in /storage/content/10/1006410/dgplayers.net/public_html/mkportal/include/functions.php on line 1474 Deprecated: preg_replace(): The /e modifier is deprecated, use preg_replace_callback instead in /storage/content/10/1006410/dgplayers.net/public_html/mkportal/include/functions.php on line 1475 Deprecated: preg_replace(): The /e modifier is deprecated, use preg_replace_callback instead in /storage/content/10/1006410/dgplayers.net/public_html/mkportal/include/functions.php on line 1473 Deprecated: preg_replace(): The /e modifier is deprecated, use preg_replace_callback instead in /storage/content/10/1006410/dgplayers.net/public_html/mkportal/include/functions.php on line 1474 Deprecated: preg_replace(): The /e modifier is deprecated, use preg_replace_callback instead in /storage/content/10/1006410/dgplayers.net/public_html/mkportal/include/functions.php on line 1475 Deprecated: preg_replace(): The /e modifier is deprecated, use preg_replace_callback instead in /storage/content/10/1006410/dgplayers.net/public_html/mkportal/include/functions.php on line 1473 Deprecated: preg_replace(): The /e modifier is deprecated, use preg_replace_callback instead in /storage/content/10/1006410/dgplayers.net/public_html/mkportal/include/functions.php on line 1474 Deprecated: preg_replace(): The /e modifier is deprecated, use preg_replace_callback instead in /storage/content/10/1006410/dgplayers.net/public_html/mkportal/include/functions.php on line 1475 Deprecated: preg_replace(): The /e modifier is deprecated, use preg_replace_callback instead in /storage/content/10/1006410/dgplayers.net/public_html/mkportal/include/functions.php on line 1473 Deprecated: preg_replace(): The /e modifier is deprecated, use preg_replace_callback instead in /storage/content/10/1006410/dgplayers.net/public_html/mkportal/include/functions.php on line 1474 Deprecated: preg_replace(): The /e modifier is deprecated, use preg_replace_callback instead in /storage/content/10/1006410/dgplayers.net/public_html/mkportal/include/functions.php on line 1475 Deprecated: preg_replace(): The /e modifier is deprecated, use preg_replace_callback instead in /storage/content/10/1006410/dgplayers.net/public_html/mkportal/include/functions.php on line 1473 Deprecated: preg_replace(): The /e modifier is deprecated, use preg_replace_callback instead in /storage/content/10/1006410/dgplayers.net/public_html/mkportal/include/functions.php on line 1474 Deprecated: preg_replace(): The /e modifier is deprecated, use preg_replace_callback instead in /storage/content/10/1006410/dgplayers.net/public_html/mkportal/include/functions.php on line 1475 Deprecated: preg_replace(): The /e modifier is deprecated, use preg_replace_callback instead in /storage/content/10/1006410/dgplayers.net/public_html/mkportal/include/functions.php on line 1473 Deprecated: preg_replace(): The /e modifier is deprecated, use preg_replace_callback instead in /storage/content/10/1006410/dgplayers.net/public_html/mkportal/include/functions.php on line 1474 Deprecated: preg_replace(): The /e modifier is deprecated, use preg_replace_callback instead in /storage/content/10/1006410/dgplayers.net/public_html/mkportal/include/functions.php on line 1475 Deprecated: preg_replace(): The /e modifier is deprecated, use preg_replace_callback instead in /storage/content/10/1006410/dgplayers.net/public_html/mkportal/include/functions.php on line 1473 Deprecated: preg_replace(): The /e modifier is deprecated, use preg_replace_callback instead in /storage/content/10/1006410/dgplayers.net/public_html/mkportal/include/functions.php on line 1474 Deprecated: preg_replace(): The /e modifier is deprecated, use preg_replace_callback instead in /storage/content/10/1006410/dgplayers.net/public_html/mkportal/include/functions.php on line 1475 Deprecated: preg_replace(): The /e modifier is deprecated, use preg_replace_callback instead in /storage/content/10/1006410/dgplayers.net/public_html/mkportal/include/functions.php on line 1473 Deprecated: preg_replace(): The /e modifier is deprecated, use preg_replace_callback instead in /storage/content/10/1006410/dgplayers.net/public_html/mkportal/include/functions.php on line 1474 Deprecated: preg_replace(): The /e modifier is deprecated, use preg_replace_callback instead in /storage/content/10/1006410/dgplayers.net/public_html/mkportal/include/functions.php on line 1475 Deprecated: preg_replace(): The /e modifier is deprecated, use preg_replace_callback instead in /storage/content/10/1006410/dgplayers.net/public_html/mkportal/include/functions.php on line 1473 Deprecated: preg_replace(): The /e modifier is deprecated, use preg_replace_callback instead in /storage/content/10/1006410/dgplayers.net/public_html/mkportal/include/functions.php on line 1474 Deprecated: preg_replace(): The /e modifier is deprecated, use preg_replace_callback instead in /storage/content/10/1006410/dgplayers.net/public_html/mkportal/include/functions.php on line 1475 Deprecated: preg_replace(): The /e modifier is deprecated, use preg_replace_callback instead in /storage/content/10/1006410/dgplayers.net/public_html/mkportal/include/functions.php on line 1473 Deprecated: preg_replace(): The /e modifier is deprecated, use preg_replace_callback instead in /storage/content/10/1006410/dgplayers.net/public_html/mkportal/include/functions.php on line 1474 Deprecated: preg_replace(): The /e modifier is deprecated, use preg_replace_callback instead in /storage/content/10/1006410/dgplayers.net/public_html/mkportal/include/functions.php on line 1475 Deprecated: preg_replace(): The /e modifier is deprecated, use preg_replace_callback instead in /storage/content/10/1006410/dgplayers.net/public_html/mkportal/include/functions.php on line 1473 Deprecated: preg_replace(): The /e modifier is deprecated, use preg_replace_callback instead in /storage/content/10/1006410/dgplayers.net/public_html/mkportal/include/functions.php on line 1474 Deprecated: preg_replace(): The /e modifier is deprecated, use preg_replace_callback instead in /storage/content/10/1006410/dgplayers.net/public_html/mkportal/include/functions.php on line 1475 Deprecated: preg_replace(): The /e modifier is deprecated, use preg_replace_callback instead in /storage/content/10/1006410/dgplayers.net/public_html/mkportal/include/functions.php on line 1473 Deprecated: preg_replace(): The /e modifier is deprecated, use preg_replace_callback instead in /storage/content/10/1006410/dgplayers.net/public_html/mkportal/include/functions.php on line 1474 Deprecated: preg_replace(): The /e modifier is deprecated, use preg_replace_callback instead in /storage/content/10/1006410/dgplayers.net/public_html/mkportal/include/functions.php on line 1475 Deprecated: preg_replace(): The /e modifier is deprecated, use preg_replace_callback instead in /storage/content/10/1006410/dgplayers.net/public_html/mkportal/include/functions.php on line 1473 Deprecated: preg_replace(): The /e modifier is deprecated, use preg_replace_callback instead in /storage/content/10/1006410/dgplayers.net/public_html/mkportal/include/functions.php on line 1474 Deprecated: preg_replace(): The /e modifier is deprecated, use preg_replace_callback instead in /storage/content/10/1006410/dgplayers.net/public_html/mkportal/include/functions.php on line 1475 Deprecated: preg_replace(): The /e modifier is deprecated, use preg_replace_callback instead in /storage/content/10/1006410/dgplayers.net/public_html/mkportal/include/functions.php on line 1473 Deprecated: preg_replace(): The /e modifier is deprecated, use preg_replace_callback instead in /storage/content/10/1006410/dgplayers.net/public_html/mkportal/include/functions.php on line 1474 Deprecated: preg_replace(): The /e modifier is deprecated, use preg_replace_callback instead in /storage/content/10/1006410/dgplayers.net/public_html/mkportal/include/functions.php on line 1475 Deprecated: preg_replace(): The /e modifier is deprecated, use preg_replace_callback instead in /storage/content/10/1006410/dgplayers.net/public_html/mkportal/include/functions.php on line 1473 Deprecated: preg_replace(): The /e modifier is deprecated, use preg_replace_callback instead in /storage/content/10/1006410/dgplayers.net/public_html/mkportal/include/functions.php on line 1474 Deprecated: preg_replace(): The /e modifier is deprecated, use preg_replace_callback instead in /storage/content/10/1006410/dgplayers.net/public_html/mkportal/include/functions.php on line 1475 Deprecated: preg_replace(): The /e modifier is deprecated, use preg_replace_callback instead in /storage/content/10/1006410/dgplayers.net/public_html/mkportal/include/functions.php on line 1473 Deprecated: preg_replace(): The /e modifier is deprecated, use preg_replace_callback instead in /storage/content/10/1006410/dgplayers.net/public_html/mkportal/include/functions.php on line 1474 Deprecated: preg_replace(): The /e modifier is deprecated, use preg_replace_callback instead in /storage/content/10/1006410/dgplayers.net/public_html/mkportal/include/functions.php on line 1475 Deprecated: preg_replace(): The /e modifier is deprecated, use preg_replace_callback instead in /storage/content/10/1006410/dgplayers.net/public_html/mkportal/include/functions.php on line 1462 Deprecated: preg_replace(): The /e modifier is deprecated, use preg_replace_callback instead in /storage/content/10/1006410/dgplayers.net/public_html/mkportal/include/functions.php on line 1473 Deprecated: preg_replace(): The /e modifier is deprecated, use preg_replace_callback instead in /storage/content/10/1006410/dgplayers.net/public_html/mkportal/include/functions.php on line 1474 Deprecated: preg_replace(): The /e modifier is deprecated, use preg_replace_callback instead in /storage/content/10/1006410/dgplayers.net/public_html/mkportal/include/functions.php on line 1475 Deprecated: preg_replace(): The /e modifier is deprecated, use preg_replace_callback instead in /storage/content/10/1006410/dgplayers.net/public_html/mkportal/include/functions.php on line 1473 Deprecated: preg_replace(): The /e modifier is deprecated, use preg_replace_callback instead in /storage/content/10/1006410/dgplayers.net/public_html/mkportal/include/functions.php on line 1474 Deprecated: preg_replace(): The /e modifier is deprecated, use preg_replace_callback instead in /storage/content/10/1006410/dgplayers.net/public_html/mkportal/include/functions.php on line 1475 Deprecated: preg_replace(): The /e modifier is deprecated, use preg_replace_callback instead in /storage/content/10/1006410/dgplayers.net/public_html/mkportal/include/functions.php on line 1473 Deprecated: preg_replace(): The /e modifier is deprecated, use preg_replace_callback instead in /storage/content/10/1006410/dgplayers.net/public_html/mkportal/include/functions.php on line 1474 Deprecated: preg_replace(): The /e modifier is deprecated, use preg_replace_callback instead in /storage/content/10/1006410/dgplayers.net/public_html/mkportal/include/functions.php on line 1475 Deprecated: preg_replace(): The /e modifier is deprecated, use preg_replace_callback instead in /storage/content/10/1006410/dgplayers.net/public_html/mkportal/include/functions.php on line 1473 Deprecated: preg_replace(): The /e modifier is deprecated, use preg_replace_callback instead in /storage/content/10/1006410/dgplayers.net/public_html/mkportal/include/functions.php on line 1474 Deprecated: preg_replace(): The /e modifier is deprecated, use preg_replace_callback instead in /storage/content/10/1006410/dgplayers.net/public_html/mkportal/include/functions.php on line 1475 Deprecated: preg_replace(): The /e modifier is deprecated, use preg_replace_callback instead in /storage/content/10/1006410/dgplayers.net/public_html/mkportal/include/functions.php on line 1473 Deprecated: preg_replace(): The /e modifier is deprecated, use preg_replace_callback instead in /storage/content/10/1006410/dgplayers.net/public_html/mkportal/include/functions.php on line 1474 Deprecated: preg_replace(): The /e modifier is deprecated, use preg_replace_callback instead in /storage/content/10/1006410/dgplayers.net/public_html/mkportal/include/functions.php on line 1475 Deprecated: preg_replace(): The /e modifier is deprecated, use preg_replace_callback instead in /storage/content/10/1006410/dgplayers.net/public_html/mkportal/include/functions.php on line 1473 Deprecated: preg_replace(): The /e modifier is deprecated, use preg_replace_callback instead in /storage/content/10/1006410/dgplayers.net/public_html/mkportal/include/functions.php on line 1474 Deprecated: preg_replace(): The /e modifier is deprecated, use preg_replace_callback instead in /storage/content/10/1006410/dgplayers.net/public_html/mkportal/include/functions.php on line 1475 Deprecated: preg_replace(): The /e modifier is deprecated, use preg_replace_callback instead in /storage/content/10/1006410/dgplayers.net/public_html/mkportal/include/functions.php on line 1473 Deprecated: preg_replace(): The /e modifier is deprecated, use preg_replace_callback instead in /storage/content/10/1006410/dgplayers.net/public_html/mkportal/include/functions.php on line 1474 Deprecated: preg_replace(): The /e modifier is deprecated, use preg_replace_callback instead in /storage/content/10/1006410/dgplayers.net/public_html/mkportal/include/functions.php on line 1475 Deprecated: preg_replace(): The /e modifier is deprecated, use preg_replace_callback instead in /storage/content/10/1006410/dgplayers.net/public_html/mkportal/include/functions.php on line 1473 Deprecated: preg_replace(): The /e modifier is deprecated, use preg_replace_callback instead in /storage/content/10/1006410/dgplayers.net/public_html/mkportal/include/functions.php on line 1474 Deprecated: preg_replace(): The /e modifier is deprecated, use preg_replace_callback instead in /storage/content/10/1006410/dgplayers.net/public_html/mkportal/include/functions.php on line 1475 Deprecated: preg_replace(): The /e modifier is deprecated, use preg_replace_callback instead in /storage/content/10/1006410/dgplayers.net/public_html/mkportal/include/functions.php on line 1473 Deprecated: preg_replace(): The /e modifier is deprecated, use preg_replace_callback instead in /storage/content/10/1006410/dgplayers.net/public_html/mkportal/include/functions.php on line 1474 Deprecated: preg_replace(): The /e modifier is deprecated, use preg_replace_callback instead in /storage/content/10/1006410/dgplayers.net/public_html/mkportal/include/functions.php on line 1475 Deprecated: preg_replace(): The /e modifier is deprecated, use preg_replace_callback instead in /storage/content/10/1006410/dgplayers.net/public_html/mkportal/include/functions.php on line 1473 Deprecated: preg_replace(): The /e modifier is deprecated, use preg_replace_callback instead in /storage/content/10/1006410/dgplayers.net/public_html/mkportal/include/functions.php on line 1474 Deprecated: preg_replace(): The /e modifier is deprecated, use preg_replace_callback instead in /storage/content/10/1006410/dgplayers.net/public_html/mkportal/include/functions.php on line 1475 Deprecated: preg_replace(): The /e modifier is deprecated, use preg_replace_callback instead in /storage/content/10/1006410/dgplayers.net/public_html/mkportal/include/functions.php on line 1473 Deprecated: preg_replace(): The /e modifier is deprecated, use preg_replace_callback instead in /storage/content/10/1006410/dgplayers.net/public_html/mkportal/include/functions.php on line 1474 Deprecated: preg_replace(): The /e modifier is deprecated, use preg_replace_callback instead in /storage/content/10/1006410/dgplayers.net/public_html/mkportal/include/functions.php on line 1475 Deprecated: preg_replace(): The /e modifier is deprecated, use preg_replace_callback instead in /storage/content/10/1006410/dgplayers.net/public_html/mkportal/include/functions.php on line 1473 Deprecated: preg_replace(): The /e modifier is deprecated, use preg_replace_callback instead in /storage/content/10/1006410/dgplayers.net/public_html/mkportal/include/functions.php on line 1474 Deprecated: preg_replace(): The /e modifier is deprecated, use preg_replace_callback instead in /storage/content/10/1006410/dgplayers.net/public_html/mkportal/include/functions.php on line 1475 Deprecated: preg_replace(): The /e modifier is deprecated, use preg_replace_callback instead in /storage/content/10/1006410/dgplayers.net/public_html/mkportal/include/functions.php on line 1473 Deprecated: preg_replace(): The /e modifier is deprecated, use preg_replace_callback instead in /storage/content/10/1006410/dgplayers.net/public_html/mkportal/include/functions.php on line 1474 Deprecated: preg_replace(): The /e modifier is deprecated, use preg_replace_callback instead in /storage/content/10/1006410/dgplayers.net/public_html/mkportal/include/functions.php on line 1475 Deprecated: preg_replace(): The /e modifier is deprecated, use preg_replace_callback instead in /storage/content/10/1006410/dgplayers.net/public_html/mkportal/include/functions.php on line 1473 Deprecated: preg_replace(): The /e modifier is deprecated, use preg_replace_callback instead in /storage/content/10/1006410/dgplayers.net/public_html/mkportal/include/functions.php on line 1474 Deprecated: preg_replace(): The /e modifier is deprecated, use preg_replace_callback instead in /storage/content/10/1006410/dgplayers.net/public_html/mkportal/include/functions.php on line 1475 Deprecated: preg_replace(): The /e modifier is deprecated, use preg_replace_callback instead in /storage/content/10/1006410/dgplayers.net/public_html/mkportal/include/functions.php on line 1473 Deprecated: preg_replace(): The /e modifier is deprecated, use preg_replace_callback instead in /storage/content/10/1006410/dgplayers.net/public_html/mkportal/include/functions.php on line 1474 Deprecated: preg_replace(): The /e modifier is deprecated, use preg_replace_callback instead in /storage/content/10/1006410/dgplayers.net/public_html/mkportal/include/functions.php on line 1475 Deprecated: preg_replace(): The /e modifier is deprecated, use preg_replace_callback instead in /storage/content/10/1006410/dgplayers.net/public_html/mkportal/include/functions.php on line 1473 Deprecated: preg_replace(): The /e modifier is deprecated, use preg_replace_callback instead in /storage/content/10/1006410/dgplayers.net/public_html/mkportal/include/functions.php on line 1474 Deprecated: preg_replace(): The /e modifier is deprecated, use preg_replace_callback instead in /storage/content/10/1006410/dgplayers.net/public_html/mkportal/include/functions.php on line 1475 Deprecated: preg_replace(): The /e modifier is deprecated, use preg_replace_callback instead in /storage/content/10/1006410/dgplayers.net/public_html/mkportal/include/functions.php on line 1473 Deprecated: preg_replace(): The /e modifier is deprecated, use preg_replace_callback instead in /storage/content/10/1006410/dgplayers.net/public_html/mkportal/include/functions.php on line 1474 Deprecated: preg_replace(): The /e modifier is deprecated, use preg_replace_callback instead in /storage/content/10/1006410/dgplayers.net/public_html/mkportal/include/functions.php on line 1475 Deprecated: preg_replace(): The /e modifier is deprecated, use preg_replace_callback instead in /storage/content/10/1006410/dgplayers.net/public_html/mkportal/include/functions.php on line 1473 Deprecated: preg_replace(): The /e modifier is deprecated, use preg_replace_callback instead in /storage/content/10/1006410/dgplayers.net/public_html/mkportal/include/functions.php on line 1474 Deprecated: preg_replace(): The /e modifier is deprecated, use preg_replace_callback instead in /storage/content/10/1006410/dgplayers.net/public_html/mkportal/include/functions.php on line 1475 Deprecated: preg_replace(): The /e modifier is deprecated, use preg_replace_callback instead in /storage/content/10/1006410/dgplayers.net/public_html/mkportal/include/functions.php on line 1473 Deprecated: preg_replace(): The /e modifier is deprecated, use preg_replace_callback instead in /storage/content/10/1006410/dgplayers.net/public_html/mkportal/include/functions.php on line 1474 Deprecated: preg_replace(): The /e modifier is deprecated, use preg_replace_callback instead in /storage/content/10/1006410/dgplayers.net/public_html/mkportal/include/functions.php on line 1475 Deprecated: preg_replace(): The /e modifier is deprecated, use preg_replace_callback instead in /storage/content/10/1006410/dgplayers.net/public_html/mkportal/include/functions.php on line 1473 Deprecated: preg_replace(): The /e modifier is deprecated, use preg_replace_callback instead in /storage/content/10/1006410/dgplayers.net/public_html/mkportal/include/functions.php on line 1474 Deprecated: preg_replace(): The /e modifier is deprecated, use preg_replace_callback instead in /storage/content/10/1006410/dgplayers.net/public_html/mkportal/include/functions.php on line 1475 Deprecated: preg_replace(): The /e modifier is deprecated, use preg_replace_callback instead in /storage/content/10/1006410/dgplayers.net/public_html/mkportal/include/functions.php on line 1473 Deprecated: preg_replace(): The /e modifier is deprecated, use preg_replace_callback instead in /storage/content/10/1006410/dgplayers.net/public_html/mkportal/include/functions.php on line 1474 Deprecated: preg_replace(): The /e modifier is deprecated, use preg_replace_callback instead in /storage/content/10/1006410/dgplayers.net/public_html/mkportal/include/functions.php on line 1475 Deprecated: preg_replace(): The /e modifier is deprecated, use preg_replace_callback instead in /storage/content/10/1006410/dgplayers.net/public_html/mkportal/include/functions.php on line 1473 Deprecated: preg_replace(): The /e modifier is deprecated, use preg_replace_callback instead in /storage/content/10/1006410/dgplayers.net/public_html/mkportal/include/functions.php on line 1474 Deprecated: preg_replace(): The /e modifier is deprecated, use preg_replace_callback instead in /storage/content/10/1006410/dgplayers.net/public_html/mkportal/include/functions.php on line 1475 Deprecated: preg_replace(): The /e modifier is deprecated, use preg_replace_callback instead in /storage/content/10/1006410/dgplayers.net/public_html/mkportal/include/functions.php on line 1473 Deprecated: preg_replace(): The /e modifier is deprecated, use preg_replace_callback instead in /storage/content/10/1006410/dgplayers.net/public_html/mkportal/include/functions.php on line 1474 Deprecated: preg_replace(): The /e modifier is deprecated, use preg_replace_callback instead in /storage/content/10/1006410/dgplayers.net/public_html/mkportal/include/functions.php on line 1475 Deprecated: preg_replace(): The /e modifier is deprecated, use preg_replace_callback instead in /storage/content/10/1006410/dgplayers.net/public_html/mkportal/include/functions.php on line 1473 Deprecated: preg_replace(): The /e modifier is deprecated, use preg_replace_callback instead in /storage/content/10/1006410/dgplayers.net/public_html/mkportal/include/functions.php on line 1474 Deprecated: preg_replace(): The /e modifier is deprecated, use preg_replace_callback instead in /storage/content/10/1006410/dgplayers.net/public_html/mkportal/include/functions.php on line 1475 Deprecated: preg_replace(): The /e modifier is deprecated, use preg_replace_callback instead in /storage/content/10/1006410/dgplayers.net/public_html/mkportal/include/functions.php on line 1473 Deprecated: preg_replace(): The /e modifier is deprecated, use preg_replace_callback instead in /storage/content/10/1006410/dgplayers.net/public_html/mkportal/include/functions.php on line 1474 Deprecated: preg_replace(): The /e modifier is deprecated, use preg_replace_callback instead in /storage/content/10/1006410/dgplayers.net/public_html/mkportal/include/functions.php on line 1475 Deprecated: preg_replace(): The /e modifier is deprecated, use preg_replace_callback instead in /storage/content/10/1006410/dgplayers.net/public_html/mkportal/include/functions.php on line 1473 Deprecated: preg_replace(): The /e modifier is deprecated, use preg_replace_callback instead in /storage/content/10/1006410/dgplayers.net/public_html/mkportal/include/functions.php on line 1474 Deprecated: preg_replace(): The /e modifier is deprecated, use preg_replace_callback instead in /storage/content/10/1006410/dgplayers.net/public_html/mkportal/include/functions.php on line 1475 Deprecated: preg_replace(): The /e modifier is deprecated, use preg_replace_callback instead in /storage/content/10/1006410/dgplayers.net/public_html/mkportal/include/functions.php on line 1473 Deprecated: preg_replace(): The /e modifier is deprecated, use preg_replace_callback instead in /storage/content/10/1006410/dgplayers.net/public_html/mkportal/include/functions.php on line 1474 Deprecated: preg_replace(): The /e modifier is deprecated, use preg_replace_callback instead in /storage/content/10/1006410/dgplayers.net/public_html/mkportal/include/functions.php on line 1475 Deprecated: preg_replace(): The /e modifier is deprecated, use preg_replace_callback instead in /storage/content/10/1006410/dgplayers.net/public_html/mkportal/include/functions.php on line 1473 Deprecated: preg_replace(): The /e modifier is deprecated, use preg_replace_callback instead in /storage/content/10/1006410/dgplayers.net/public_html/mkportal/include/functions.php on line 1474 Deprecated: preg_replace(): The /e modifier is deprecated, use preg_replace_callback instead in /storage/content/10/1006410/dgplayers.net/public_html/mkportal/include/functions.php on line 1475 Deprecated: preg_replace(): The /e modifier is deprecated, use preg_replace_callback instead in /storage/content/10/1006410/dgplayers.net/public_html/mkportal/include/functions.php on line 1473 Deprecated: preg_replace(): The /e modifier is deprecated, use preg_replace_callback instead in /storage/content/10/1006410/dgplayers.net/public_html/mkportal/include/functions.php on line 1474 Deprecated: preg_replace(): The /e modifier is deprecated, use preg_replace_callback instead in /storage/content/10/1006410/dgplayers.net/public_html/mkportal/include/functions.php on line 1475 Deprecated: preg_replace(): The /e modifier is deprecated, use preg_replace_callback instead in /storage/content/10/1006410/dgplayers.net/public_html/mkportal/include/functions.php on line 1473 Deprecated: preg_replace(): The /e modifier is deprecated, use preg_replace_callback instead in /storage/content/10/1006410/dgplayers.net/public_html/mkportal/include/functions.php on line 1474 Deprecated: preg_replace(): The /e modifier is deprecated, use preg_replace_callback instead in /storage/content/10/1006410/dgplayers.net/public_html/mkportal/include/functions.php on line 1475 Deprecated: preg_replace(): The /e modifier is deprecated, use preg_replace_callback instead in /storage/content/10/1006410/dgplayers.net/public_html/mkportal/include/functions.php on line 1473 Deprecated: preg_replace(): The /e modifier is deprecated, use preg_replace_callback instead in /storage/content/10/1006410/dgplayers.net/public_html/mkportal/include/functions.php on line 1474 Deprecated: preg_replace(): The /e modifier is deprecated, use preg_replace_callback instead in /storage/content/10/1006410/dgplayers.net/public_html/mkportal/include/functions.php on line 1475 Deprecated: preg_replace(): The /e modifier is deprecated, use preg_replace_callback instead in /storage/content/10/1006410/dgplayers.net/public_html/mkportal/include/functions.php on line 1473 Deprecated: preg_replace(): The /e modifier is deprecated, use preg_replace_callback instead in /storage/content/10/1006410/dgplayers.net/public_html/mkportal/include/functions.php on line 1474 Deprecated: preg_replace(): The /e modifier is deprecated, use preg_replace_callback instead in /storage/content/10/1006410/dgplayers.net/public_html/mkportal/include/functions.php on line 1475 Deprecated: preg_replace(): The /e modifier is deprecated, use preg_replace_callback instead in /storage/content/10/1006410/dgplayers.net/public_html/mkportal/include/functions.php on line 1473 Deprecated: preg_replace(): The /e modifier is deprecated, use preg_replace_callback instead in /storage/content/10/1006410/dgplayers.net/public_html/mkportal/include/functions.php on line 1474 Deprecated: preg_replace(): The /e modifier is deprecated, use preg_replace_callback instead in /storage/content/10/1006410/dgplayers.net/public_html/mkportal/include/functions.php on line 1475
Stories of a Cleric
A small bound book scuffed and stained from many adventures.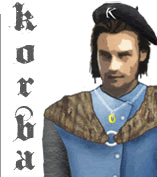 Wednesday, 27 April 2016
The Bronze Tunnels
The mapping for the Exploration Compendium continues. With the planning and preparations for the march reaching a new intensity It's important that the maps are up to date. Thanks to Aryana, Synvasti, Bebhinn, Brisingr and Viviyana for accompanying me.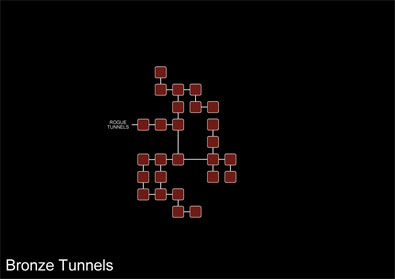 Monday, 04 April 2016
034491 visitors